Events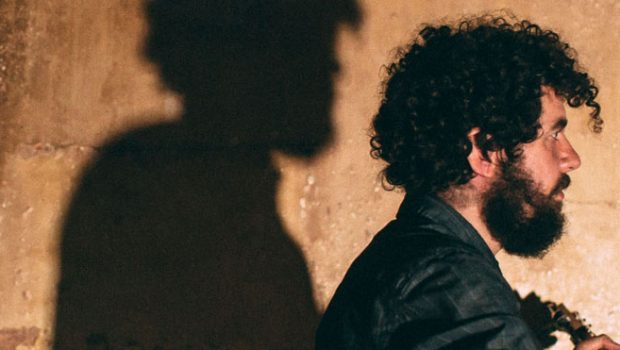 Published on July 27th, 2017 | by Admin
Declan O'Rourke Announces Australian Tour This Spring
Irish singer-songwriter Declan O'Rourke returns to Australia this September and October for a very special series of concerts in Melbourne, Sydney, Brisbane, Canberra and Adelaide, plus the Dashville Skyline festival.
This extraordinary spinner of song weaves his soulful melodies through half-remembered moments and dreams long-treasured. Larrikin and poet, his music is infused with wit, the yearning of history and the patience of mortality. Live in concert, O'Rourke moves seamlessly from hilarious spontaneity to transporting beauty.
Born in Dublin and now living on the wild windswept west coast of Ireland, O'Rourke spent eight years of his youth in Australia. At the age of 13, a priest in Kyabram (Victoria) gave him his first guitar. His debut album, appropriately titled Since Kyabram, was nominated for three Meteor Awards, including "Best Male Artist", "Best New Album", and "Best Folk/Trad Artist", and achieved double Platinum.
In 2016 he released his fifth studio album In Full Colour, recorded with a full 50-piece orchestra. A prolific writer and story-teller, his latest song-cycle entitledChronicles Of The Great Irish Famine will be launched in Ireland in November this year.
O'Rourke returns to Australia for seven concerts only before heading to festivals in New Zealand. His last solo concerts here were in 2014, so be sure to see him before he disappears again!
NATIONAL TOUR DATES
Wed 27 Sept – The Spotted Mallard, Melbourne VIC |Tickets
Thurs 28 Sept – Caravan Club, Melbourne VIC | Tickets
Fri 29 Sept : Dashville Skyline Festival, NSW | Tickets
Sun 1 Oct – Black Bear Lodge, Brisbane QLD | Tickets
Tues 3 Oct – Ainslie + Gorman Arts Centre, Canberra ACT |Tickets
Wed 4 Oct – The Wheatsheaf, Adelaide SA | Tickets
Thurs 5 Oct – The Factory Theatre, Sydney NSW | Tickets
Declan O'Rourke's songs have been admired by James Taylor, John Sheahan (The Dubliners), Eddi Reader and Paul Weller, and Declan has toured and worked with the likes of Jim Moginie (Midnight Oil), Eric Bogle and Leah Flanagan. In his last appearance in Australia, Declan played alongside Paul Kelly and Shane Howard as part of the acclaimed show Exile: Songs & Tales of Irish Australia.
Constantly on tour across UK, Europe and North America, he has performed at Glastonbury, Electric Picnic, Oxygen, Longitude, Celtic Connections, Merlefest (USA), The Oscar Wildes (pre-Oscars party in Los Angeles), Amnesty International's Electric Burma Concert, staged a seven night residency at New York City's Donaghy Arts Theatre, and sung for three Irish presidents.
REVIEWS
"Compassion, romance, a sense of mortality and a sense of history run through the songs of Declan O'Rourke… His calling is a balladeer, proffering re-assurance in the face of inevitable sorrow." – Jon Pareles, The New York Times
"He writes the sort of classic songs that people don't write anymore, songs that sound like they've been around forever… Listen to "Galileo", which is possibly the greatest song written in the last 30 years." – Paul Weller
"He's a timeless troubadour with a voice that breaks through all your defences and gets to the heart of the matter." – Glen Hansard
"There is something so simple but overwhelmingly powerful about the melodies and emotive storytelling." – BBC Radio
LINKS
Website: https://declanorourke.com
Facebook: https://www.facebook.com/Declan-ORourke-155059107849129
Soundcloud: https://soundcloud.com/declan-orourke-official
YouTube: https://www.youtube.com/channel/UCAHGpmvDznAd2GAYds4iiYw