Comics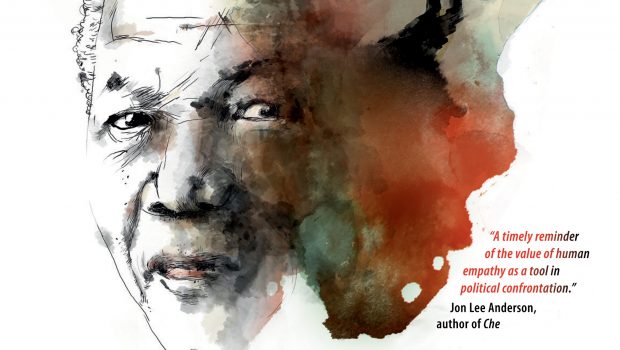 Published on December 5th, 2018 | by Dana Folkard
DECEMBER 5TH IS THE FIFTH ANNIVERSARY NELSON MANDELA'S DEATH
Wednesday, December 5 is the fifth anniversary of the death of Nelson Mandela, the first leader of the new South Africa, an anti-apartheid hero and a universal symbol of justice. Mandela's leadership is front and center in the new and critically acclaimed graphic novel MANDELA AND THE GENERAL by John Carlin, the author of INVICTUS, and artist Oriol Malet. MANDELA AND THE GENERAL is a timely story about a nation deeply divided by racism and inequality—and two very different men who sought to put aside their differences for the good of their country. Powerful, political and poignant, it is an essential book for our times.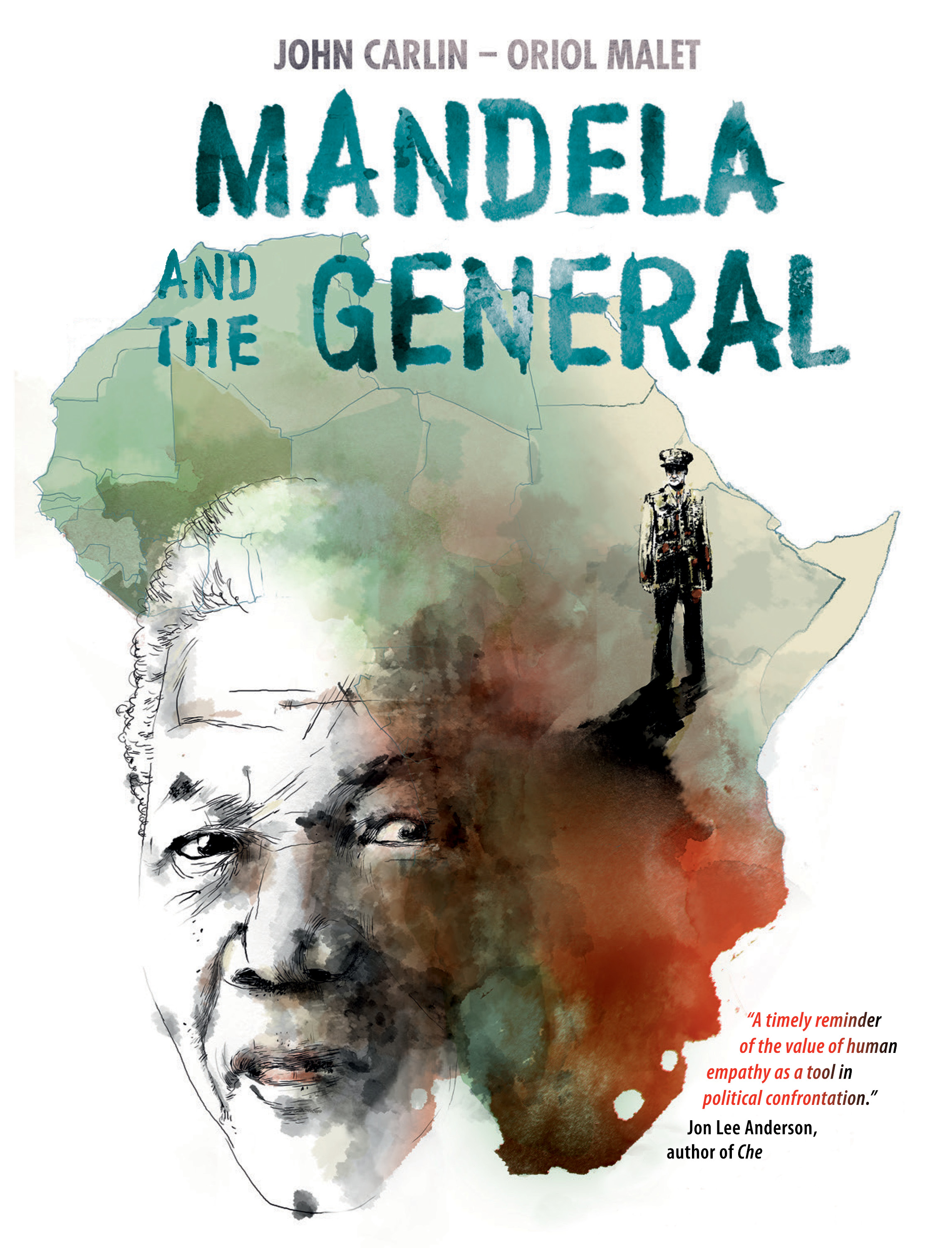 "It is the fifth anniversary of Nelson Mandela's death. Had he lived he would now be 100 years old," said John Carlin.
"We live in a political moment where everything Mandela stood for — dialogue, mutual understanding, compromise — seems to be fraying. There was a respectfulness, a class, an elegance about Mandela that is also regrettably absent in the world's ruling classes these days.
"But Mandela was, perhaps above all, an optimist. Rarely during his 27 years in prison did he deviate from the belief that he would be free one day to liberate his country; never, once he got out, did he doubt he would succeed in what seemed to everybody else to be an impossible mission. Let us keep Mandela's light burning so that soon it illuminates the world once again. The darkest hour is just before the dawn."
Today Nelson Mandela is an international icon, but in 1994, Mandela's nonviolent struggle for equality very nearly spiraled into an all-out war that would have only ended in "the peace of graveyards." As tensions throughout the country mounted, Mandela began to meet and strategize with the unlikest of political allies—General Constand Viljoen, former chief of apartheid South Africa's military. The two leaders met in secret, in the hopes of keeping their followers and radical fringe elements from acts of violence.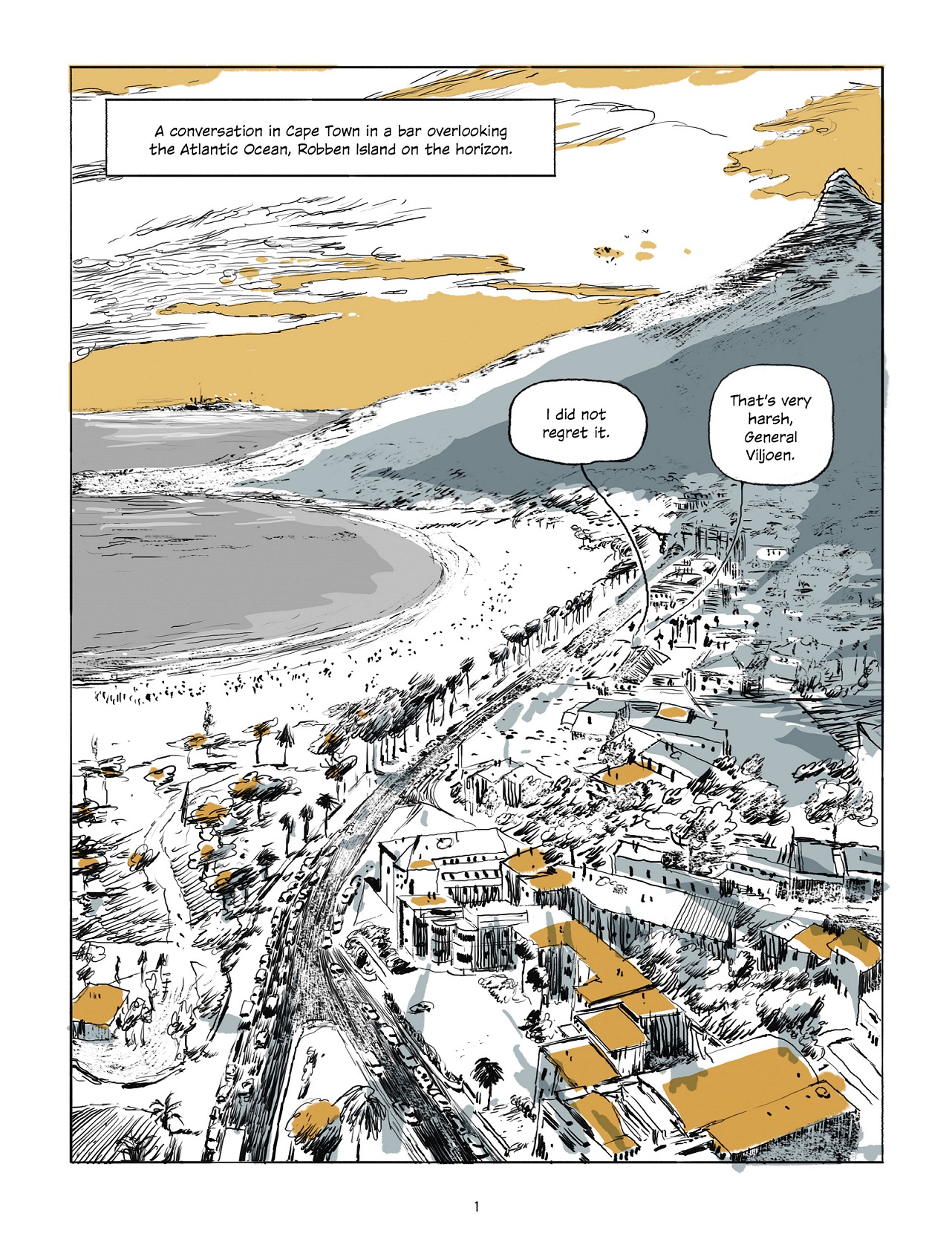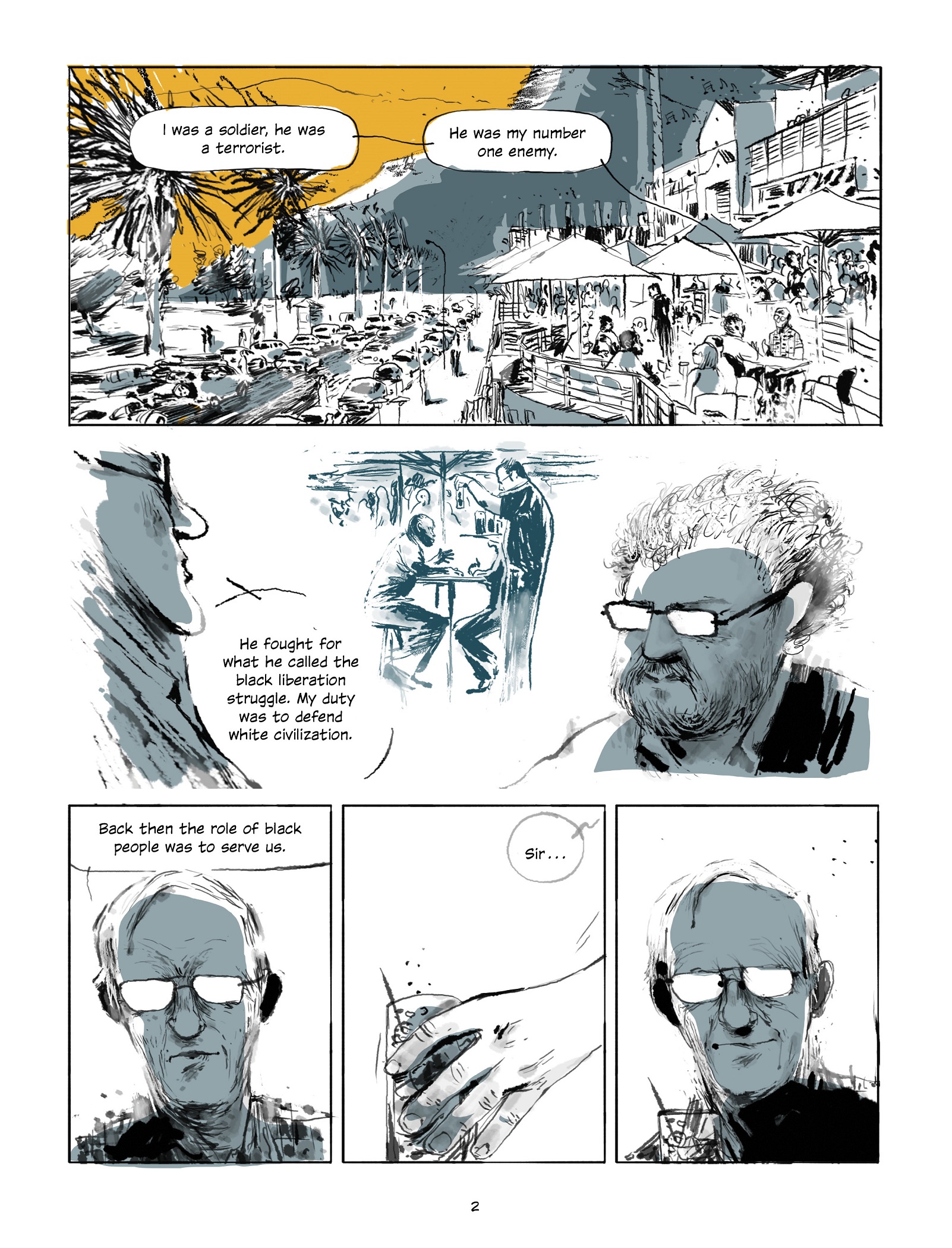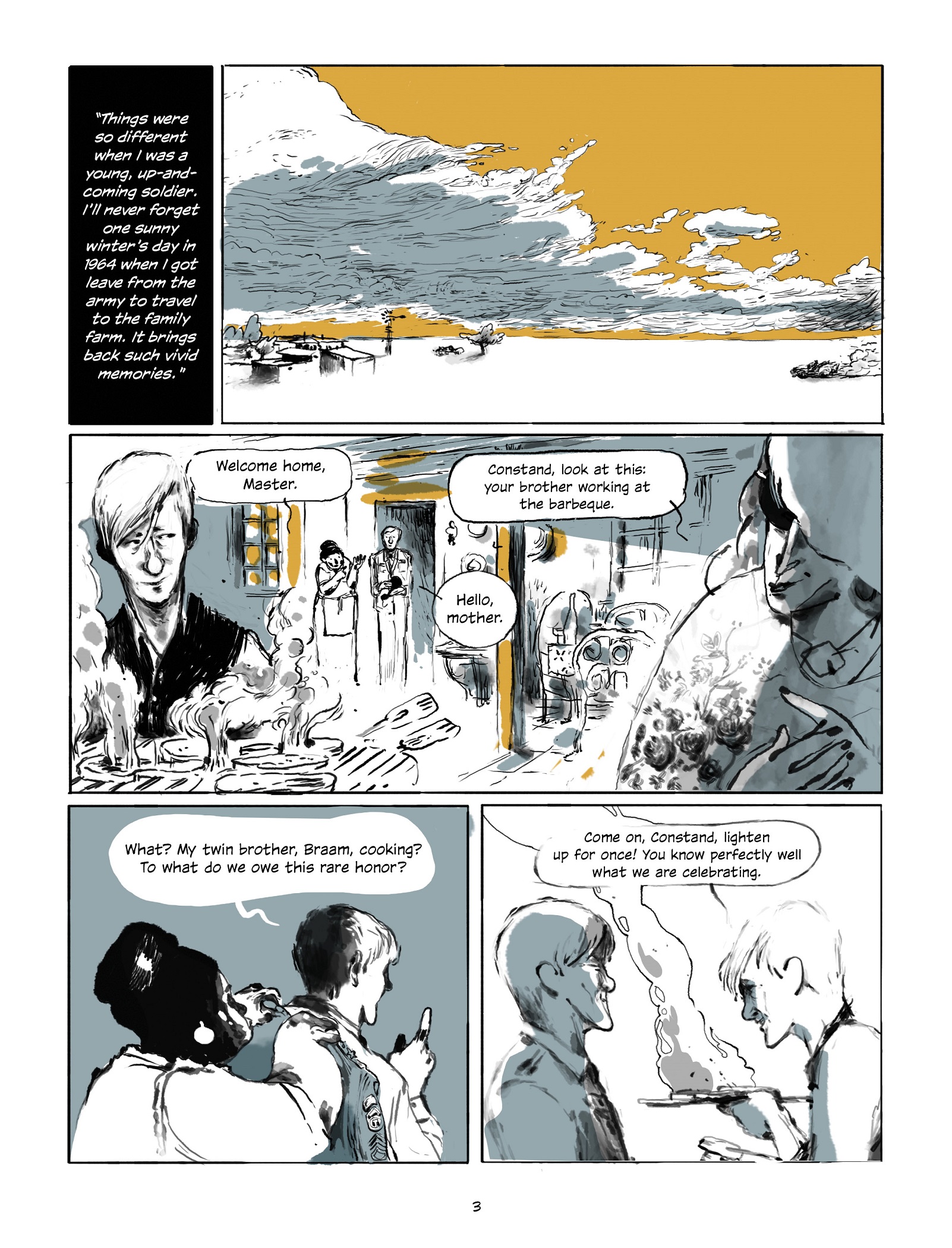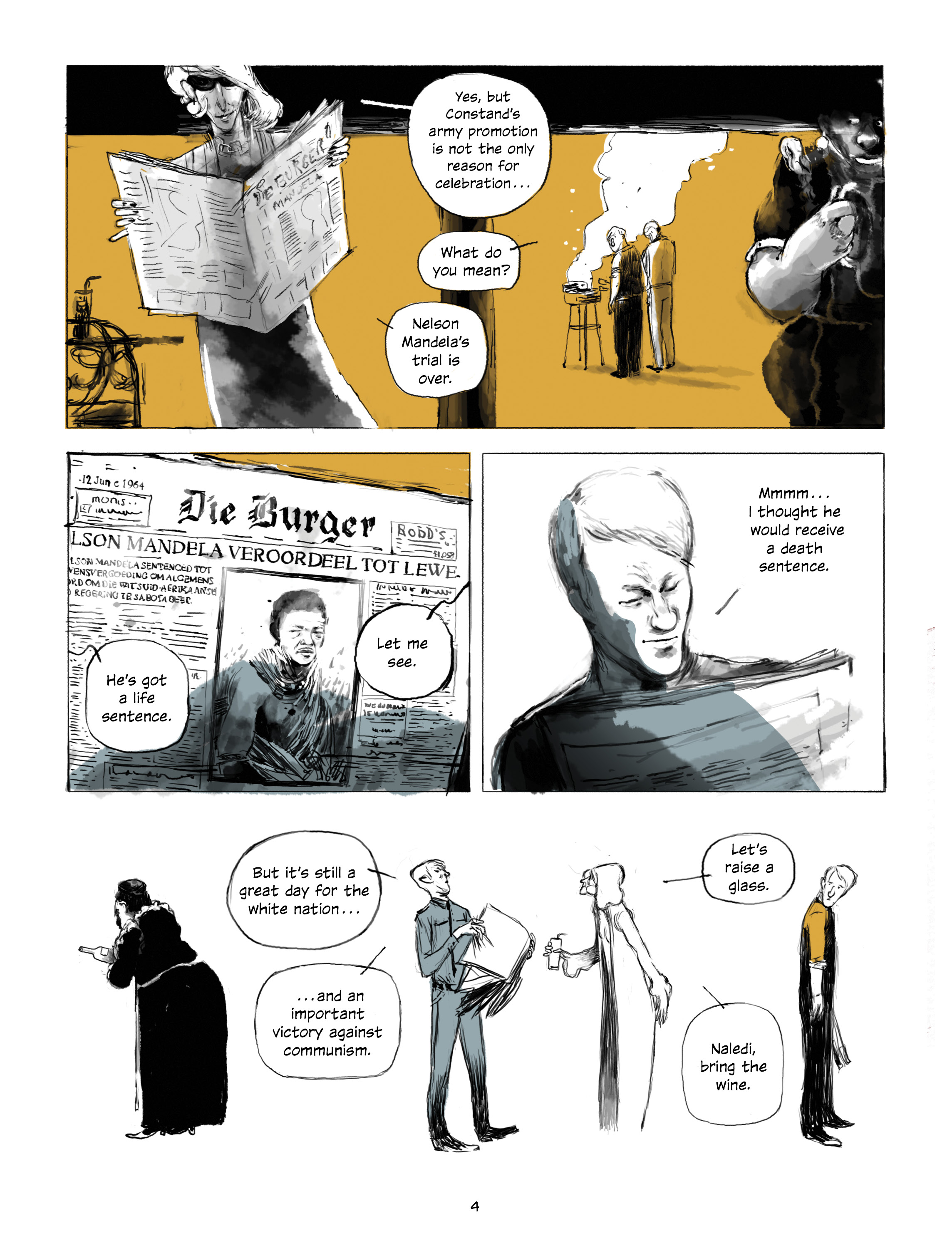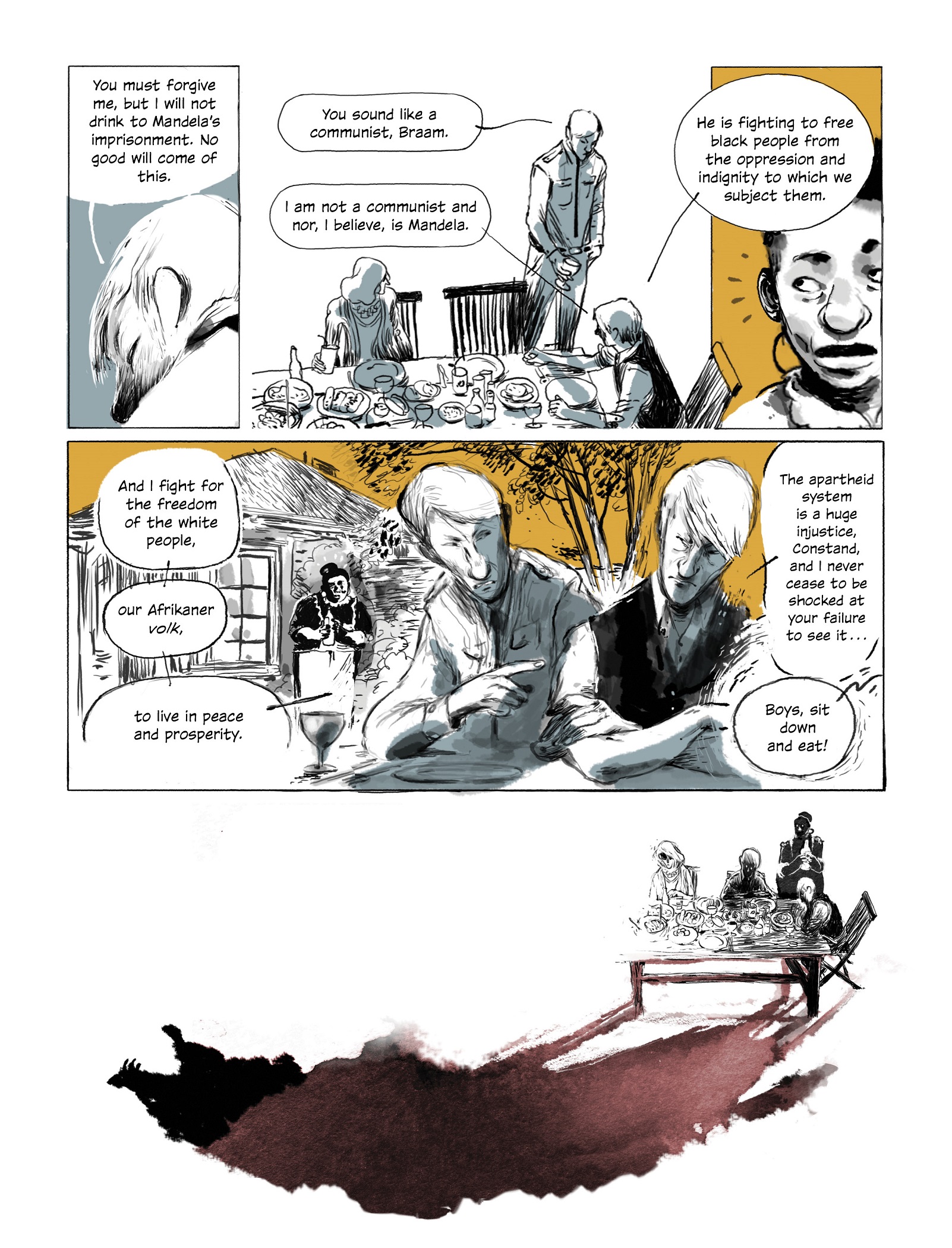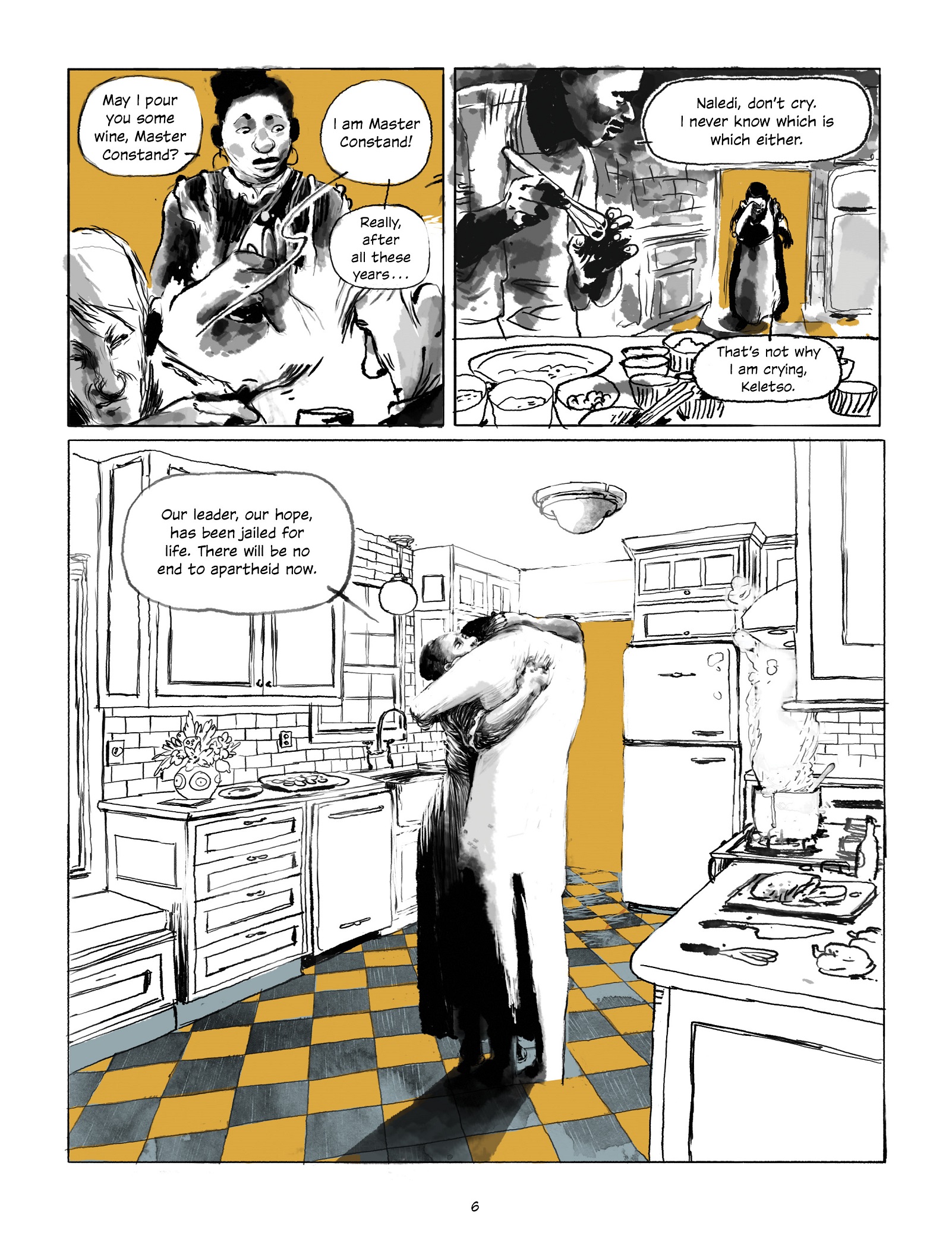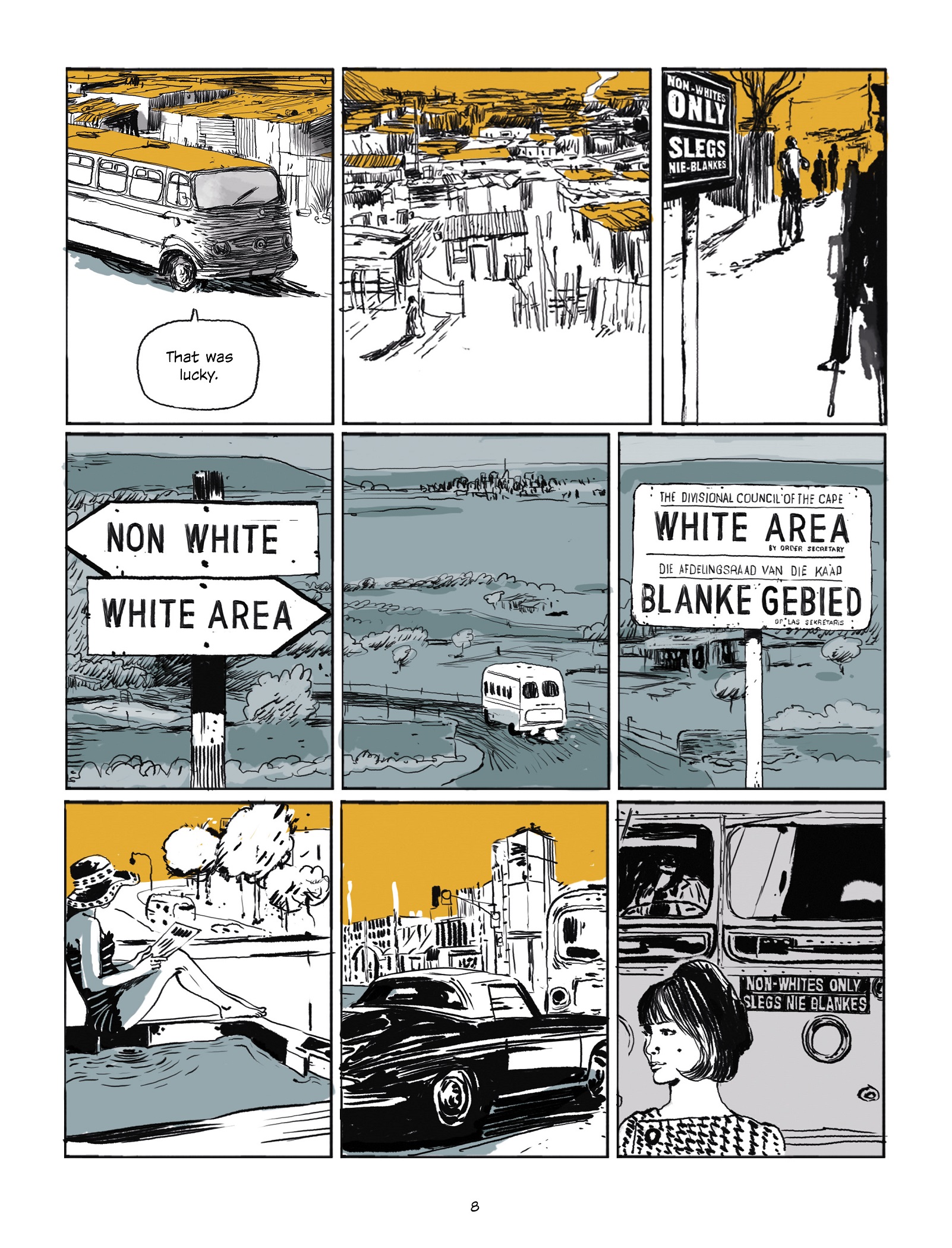 MANDELA AND THE GENERAL is on sale now from Plough Publishing and has received widespread accolades:
"The mix of John Carlin's historically vivid writing with Oriol Malet's beautiful art (which at first appears to be drawn in black and white, until more and more colors start appearing between those two poles) highlights the immediate relevancy of this story. In our politically polarized time, it feels more and more important to remember the struggles that are necessary to ensure democracy, the many costs of conflict, and the importance of trying to understand each other." — Entertainment Weekly
"A simply wonderful book. Mándela and the General suspensefully reveals how Mandela's spirit of reconciliation prevailed over fear and violence in post-apartheid South Africa.  John Carlin's privileged access makes this an especially exciting read. Coming out as it does at a time of gathering global intolerance, this book is a timely reminder of the value of human empathy as a tool in political confrontation." — Jon Lee Anderson, author of Che Guevara: A Revolutionary Life
"Featuring expressive artwork by Oriol Malet that brings vitality and soul to the detailed likenesses, this story immerses readers in the chaos of the time, shining a light on the horror and hope that existed side by side." ― AV Club
"Mandela and the General isn't just a great book for the individual, it would serve as an exceptional book to have in every library and on the school curriculum."―Impulse Gamer
"A riveting read. Carlin 'gets' Mandela. He captures powerfully Mandela's political astuteness and vast generosity. Masterful storytelling!" — Academy Award-winner Morgan Freeman
"Highly recommended for all collections." ―Library Journal
"John Carlin elegantly crafts a powerful, balanced narrative well served by the evocative imagery and sequential talents of Oriol Malet. Mandela and the General is an important read for all who seek peace." — Andrew Aydin, co-writer of the National Book Award-winning March
"Incredibly engaging and well worth your time. The art by Oriol Malet has so much energy and beauty that it drew me in immediately." — Jamal Igle, illustrator of Black, creator of Molly Danger
"Fascinating." — Kirkus Reviews
"At the core of Mandela and the General is the notion that reason and empathy are the foundations of progress and peace." — Vita Ayala, writer of The Wilds and Livewire
"Mandela and the General reinforces the belief that progress can only be made through discourse, that change occurs with ballots and not bullets and that no matter how wide the gulf that people seem to be separated by there's always some common ground that unites them, Carlin's book serves as a powerful reminder that not only is history far stranger than fiction, more often than not, it is also far more interesting."― Tripwire
"Carlin and Malet's portraits reveal the depth of Mandela's remarkable statesmanship, and show that if every war has two sides, so too does every peace." — Publishers Weekly
"Wonderful, accessible distillation of the genius of Mandela. In an increasingly divided political landscape, should be required reading for people of all ages everywhere." — Academy Award-winner Matt Damon
"Excellent…a well-told, perceptive view of both sides in the conflict." — Foreword Reviews
"Malet's visuals capture Carlin's intense narrative in shades of gold, blue, red, and black, mixing photographic details with looser images and breaking panel borders to underscore immediacy. His multihued maps of the African continent are especially affecting." —  Booklist
"A wonderful book…. Politicians today could learn a thing or two from this work." — Adventures in Poor Taste
"Powerful…. If you are slightly curious about the man and the story, you will enjoy this graphic novel immensely." — Geek Dad
"Thought provoking." — Graphic Policy
"Malet perfectly captures the tension of the era with the studied eye of a political cartoonist or courtroom sketch artist." —  Paste Magazine
"A must read for US Americans in our current era of cultural conflict – Mandela and the General reminds us of what can be achieved when we view each other as human." — Kwanza Osajyefo, co-writer of Black