Events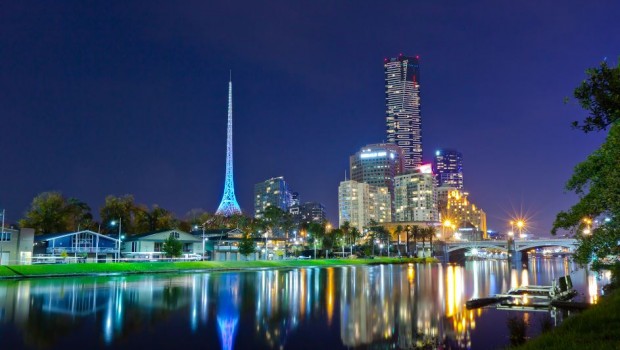 Published on July 29th, 2016 | by admin
Deborah Conway & Willy Zygier – The Beginning and The End
MELBOURNE, 29 JULY 2016 — Deborah Conway's platinum release String of Pearls is enjoying its 25 year anniversary. To celebrate, Conway will perform the entire record with a full band featuring Vika & Linda Bull on backing vocals as well as launching her new album Everybody's Begging with long-time collaborator Willy Zygier at Arts Centre Melbourne's Playhouse on 22 September 2016.
Alongside String of Pearls, Conway and Zygier will perform their just released 9th album Everybody's Begging, the follow up to the critically acclaimed 2013 release, Stories of Ghosts. Joining Conway & Zygier on stage will be Vika & Linda Bull, Niko Schauble, Clio Renner (RocKwiz) and Simon Starr. Extra special guests include the Zygier Sisters, the daughters of Conway and Zygier.
"I am thrilled to be presenting at Melbourne's most iconic venue past work that is so treasured by so many people & pairing it with new work that I am really excited about; it will be a wonderful night of music," said Deborah Conway.
Conway & Zygier have been significant contributors to Australian music for over 30 years. Conway's band Do Re Mi topped the charts; her first solo album went platinum & earned her an ARIA and together they have created an enduring body of work. 2016 sees the release of new album, Everybody's Begging, Alive & Brilliant (1993) has been inducted into the National Film & Sound Archive and Conway was recently honoured as "Living Legend" by Melbourne's Leaps & Bounds Festival.
Conway started working with Willy Zygier in 1991 and together they have written, recorded and released nine albums that have all attracted appreciative audiences and critical acclaim from reviewers. Alongside the core business of writing, recording and performing songs, they produced the national concert series, Broad, of all female singer/songwriters 2005 – 2008, Conway was the Artistic Director for the Queensland Music Festival from 2009 to 2011 and they are running the Shir Madness Melbourne Jewish Music Festival as Festival & Artistic Directors.
"If there was ever an Australian act that could be said to have maintained professional integrity alongside lyrical honesty in the wake of mainstream commercial popularity, Deborah Conway is easily that artist."
Faster Louder review, Canberra
"Listen to this with open ears and mind. If Bob Dylan or Leonard Cohen delivered an album with songs as good as these, the critical response would be rapturous. Conway and Zygier deserve no less."
Courier Mail (on the 2013 release Stories of Ghosts) 
Arts Centre Melbourne presents
Deborah Conway & Willy Zygier – The Beginning and The End
Arts Centre Melbourne, Playhouse
September 22
Tickets www.artscentremelbourne.com.au or phone 1300 182 183.
TICKETS GO ON SALE 10AM, MONDAY 1 AUGUST 
For more information about Arts Centre Melbourne visit artscentremelbourne.com.au or phone 1300 182 183. Become a fan of Arts Centre Melbourne on facebook or follow @artscentremelb on Twitter / Instagram.