News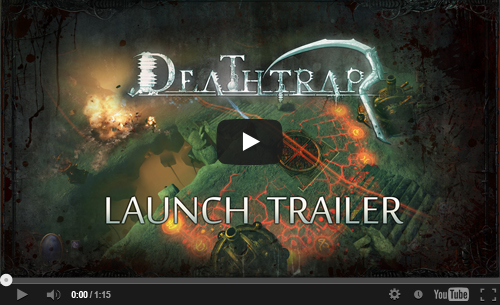 Published on February 5th, 2015 | by admin
Deathtrap Out Now on Steam
Budapest, Hungary – February 4th, 2015 – Today, NeocoreGames announced that Deathtrap, a spin-off title of their The Incredible Adventures of Van Helsing series is now available worldwide for $19.99 on Steam with 10% OFF to celebrate the first week of its release.
Deathtrap invites players to venture beyond the veil of this world, where a chain of strongholds were once built to keep the horrors of the void at bay. Now that the monsters are returning from the depths to conquer and kill, players will take direct control of either the Sorceress, the Mercenary or the Marksman and rebuild / improve the ancient traps to stop the monsters before they break through to the everyday world.
Deathtrap features 4 gameplay modes (PvP, Endless, Single Player and Cooperative Campaign), 5 scenarios, 13 different campaign maps on Tiers 1-4, a built-in Map Editor, 3 classes, 25 basic traps, 15 special traps and 40+ enemy types from 3 monster races.