Xbox Series X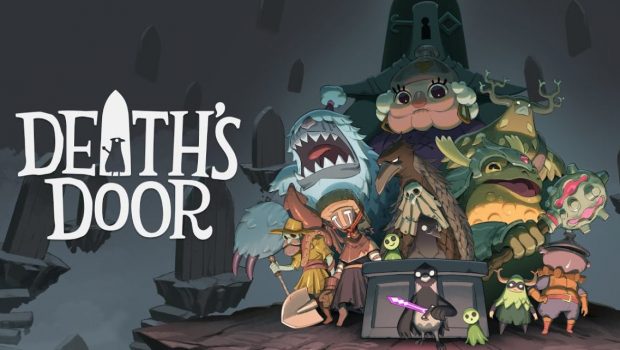 Published on August 1st, 2021 | by James Wright
Death's Door Review (Xbox Series X)
Summary: Death's Door is a very solid game on the Xbox Series X with its carefully crafted and beautiful gaming world and mechanics!
From developer Acid Nerve and publisher Devolver Digital comes DEATH'S DOOR, a noir inspired adventure game that has parallels to the Zelda's of yesteryear with a touch of Dark Souls thrown into the mix. Death's Door follows a crow who works for an organization called the Reaping Commission that is reminiscent (for me anyway) of the TVA (Time Variance Authority) from the excellent TV series Loki with its 1950's office atmosphere. The Reaping Commission is run by birds who like you are required to retrieve lost souls in a truly beautiful gaming world as you explore these carefully crafted dungeons with all its mysteries and dangers. While you encounter enemies, you also have to solve puzzles in order to complete your mission as this humble crow with his deadly red sword.
.
Another highlight of the game is the story telling and developers Acid Nerve successfully set the scene early on when a large soul is stolen by a mysterious gray crow. Your task as this reaper is to return to various 'living' realms in order to find this soul and retrieve others along the way. However when you enter the living, you are no longer immortal and must abide by the laws of mortality here which is where the challenge occurs. You also discover that there are others who have escaped Death along the way which is upsets the balance. Supporting the story are the strange and compelling characters that you meet, especially your strange keepers and even a Yeti called Betty along the way, not to mention a giant toad. Further, I love the start of the game as our hero turns up on a bus… it's these little subtle touches that make Death's Door so thoughtful in its delivery.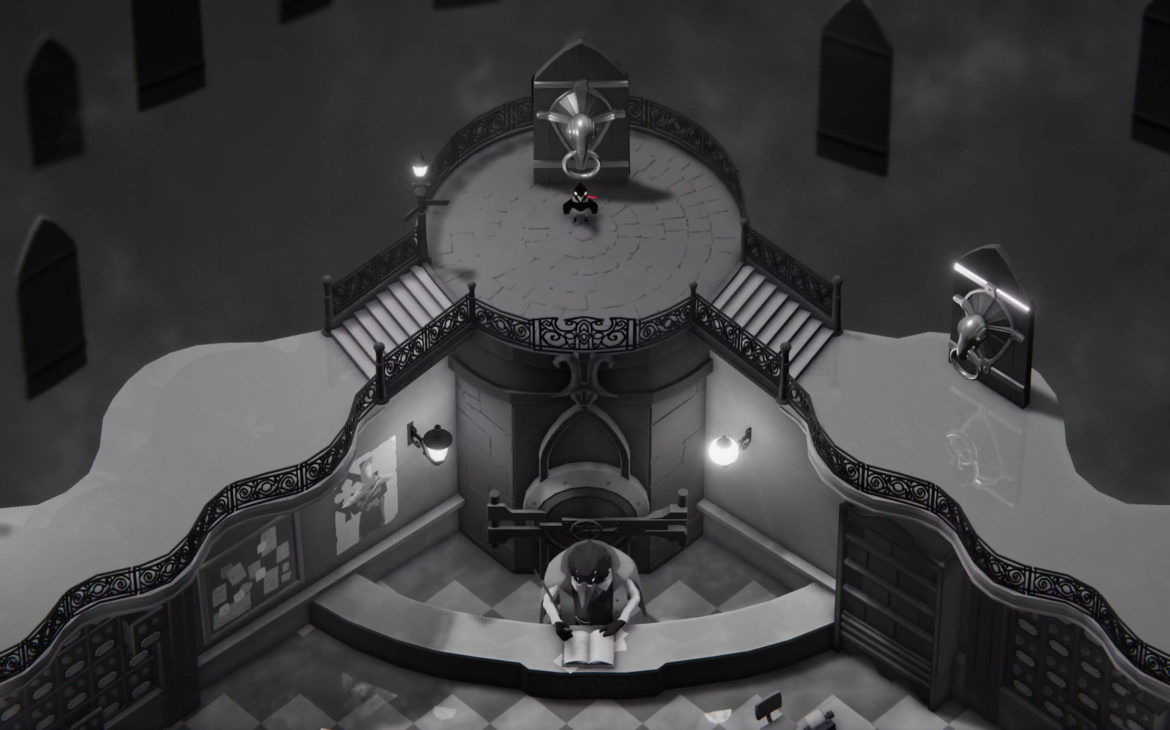 As you defeat enemies, attempt to exploit the weaknesses of the bosses you fight, you fortunately have both melee and ranged attacks such as spells and as you progress, your little crow will become apt with combat as he upgrades. While combat can offer a challenge at times, its simplicity is also the key and it never becomes a grind as you can enjoy all the beautiful intricacies of the game as you explore this graphically amazing world. When you do become injured (which happens often), you will find seeds that when planted into pots, they become flowers of healing. Thankfully the gameplay flows very well and nothing feels too forced or contrived as you explore a variety of realms looking for souls, solving puzzles and defeating your enemies and searching for those boss weaknesses.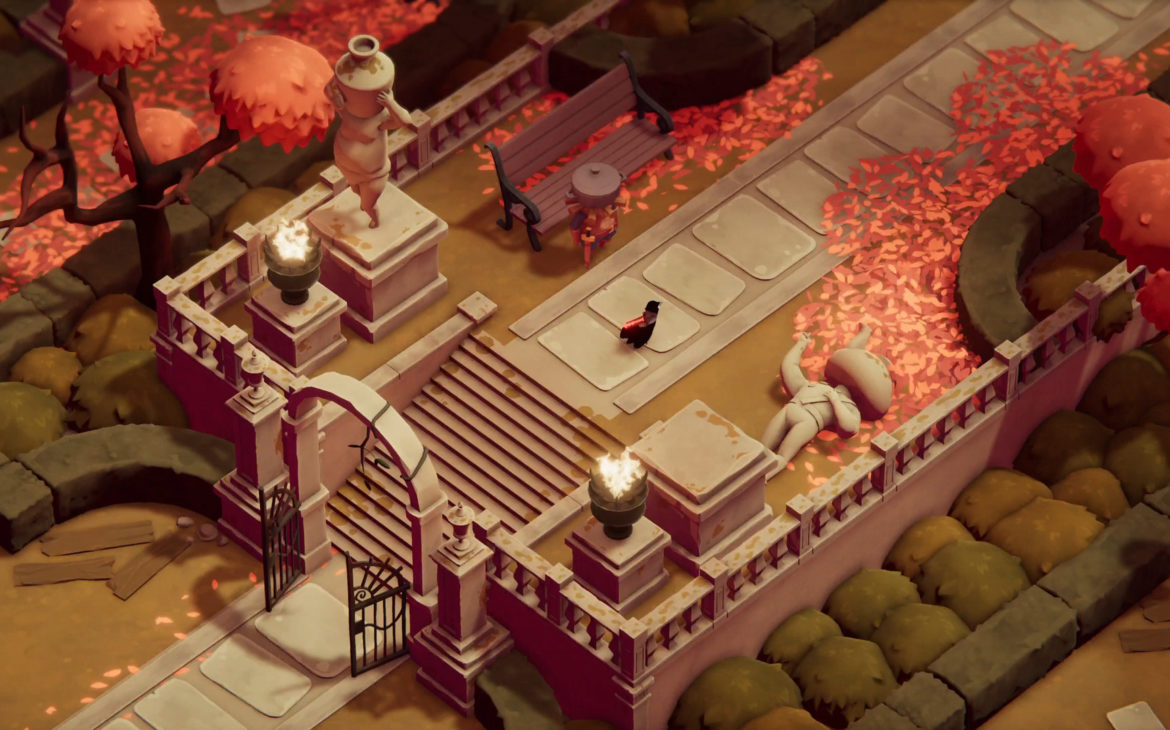 Assisting with the detailed and almost painted isometric graphics is the audio with a subtle yet engaging melancholy soundtrack which changes depending on the scenario, not to mention plenty of creepy sounds and background ambience to bring Death's Door to life to all your senses. All in all, the gameplay, graphics and audio come together in an almost magical fashion as you play this crow who is trying to set the balance right in both the mortal world and the afterlife.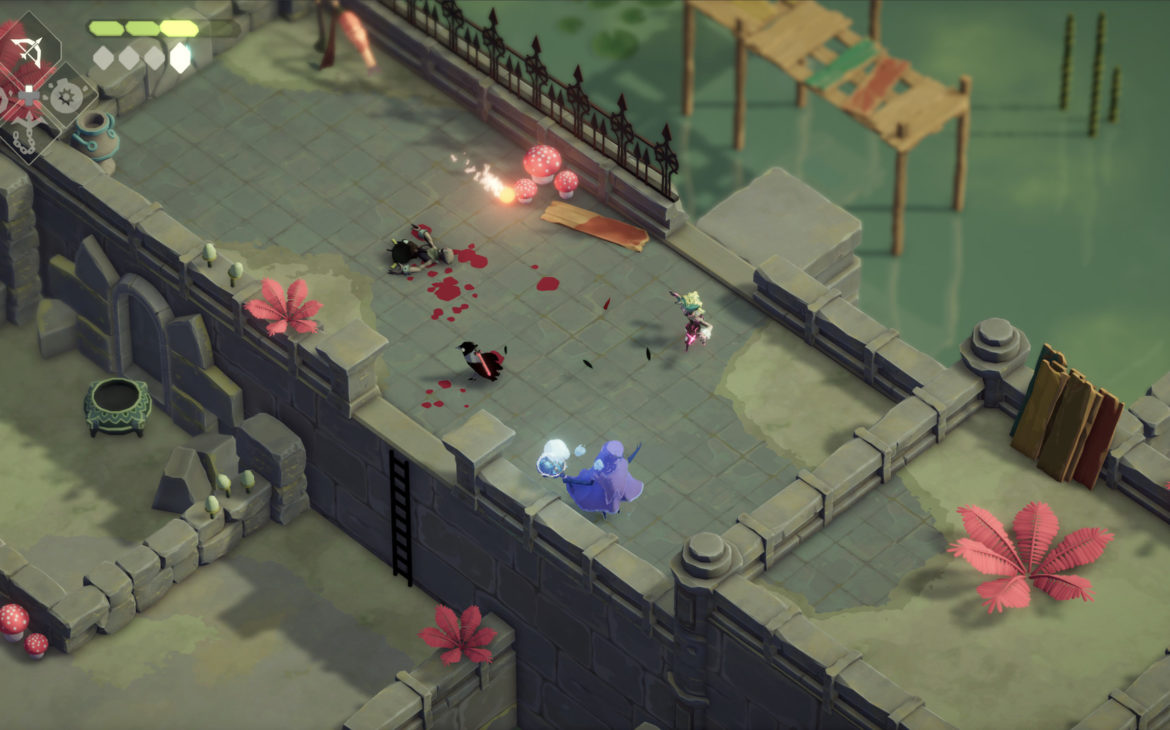 Final Thoughts
If you're looking for an amazing indie game that will draw you in from the very get-go, then Death's Door is indeed that game that creates its own engaging universe as you play this little crow who has been tasked to return the souls of the lost.
Recommended!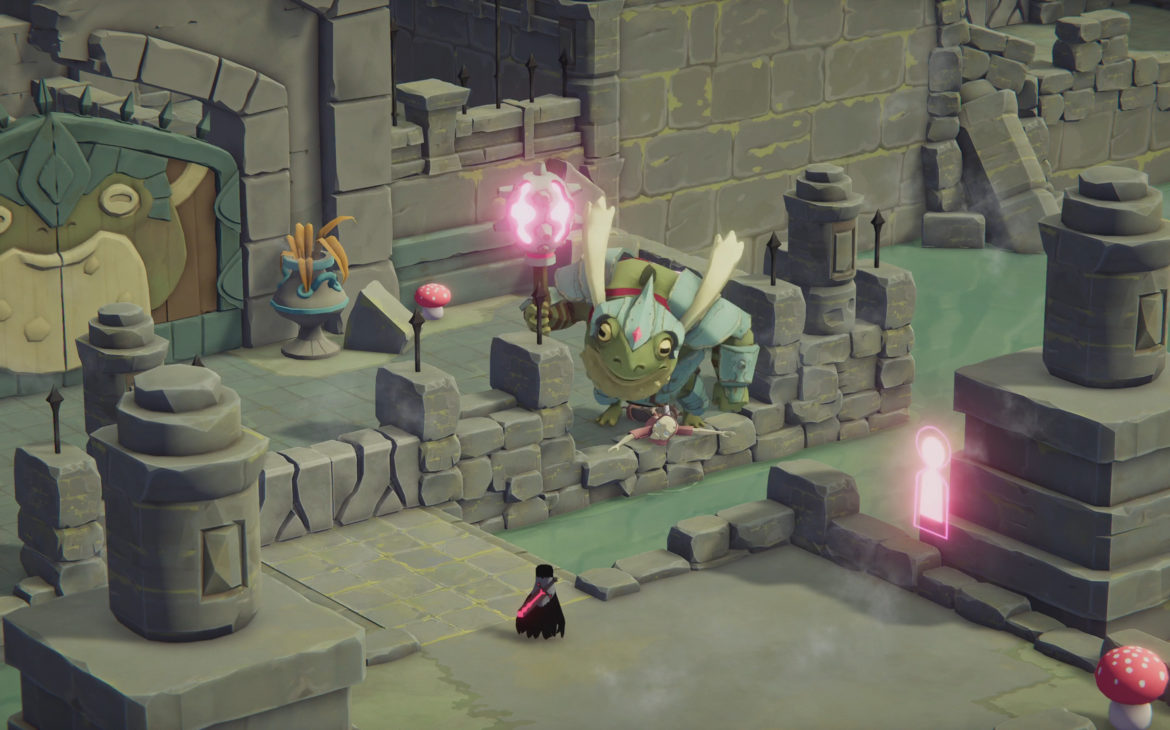 Game Highlights
Talon Sharp Combat: Utilize melee weapons, arrows and magic to overcome a fantastic array of beasts and demigods. Mistakes are punished and victory is rewarded. Gain an edge by customizing your character stats and mastering the abilities and upgrades you obtain.
A Beautifully Bleak World: Venture beyond the Doors and explore a land full of twisted inhabitants and countless secrets, bringing hope to the weird and wonderful characters you'll meet along the way.
A Dark Mystery to Unravel: Track down and defeat colossal tyrants with stories and motivations of their own. Experience a somber yet darkly comedic tale, uncovering the truths behind the flow of souls, the role of the Crows and the origin of the Doors.