Comics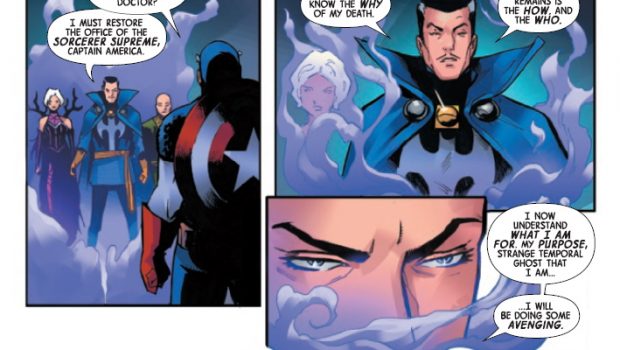 Published on November 28th, 2021 | by Tim Chuma
Death of Doctor Strange #3 (2021) Review
Summary: How much you get out of this depends on if you are already on board for this storyline.
Some time has passed since the last time I read this story and the emergency backup Dr Strange decides to go through with the autopsy of himself to get to the bottom of the matter. He can't use his hands for some reason so he gets the help of his ex-girlfriend and then they go off to find what was stolen from Dr Strange.
Even though this series has a lot of crossover stories you could still read just the main storyline and still get what is going on. I did miss the entry before this one and managed to pick things up as it went along.
There are a lot of different characters in this one so you will either have to know them already or be prepared to do some research about who fits where.
I would recommend this one if you are a fan of Dr Strange and the magical setting they have in the Marvel universe. It is certainly not the most confusing of one of these stories. With the Phase 4 movies and TV shows they look to be going more into the multiple universes that are popular in the comic series and this seems to be one of those.
Comic details:
Writer: Jed Mackay
Penciler: Lee Garbett
Cover Artist: Kaare Andrews
Publisher: Marvel
Published: November 24, 2021