Comics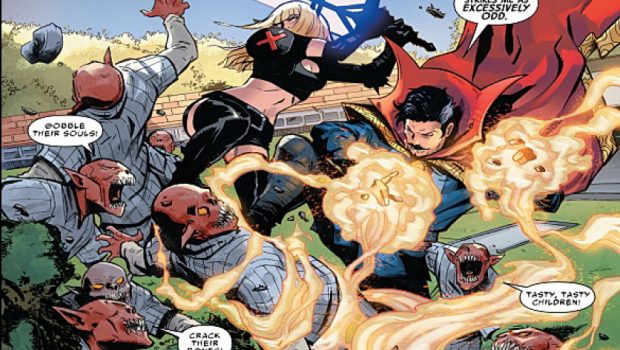 Published on October 4th, 2021 | by Tim Chuma
Death of Doctor Strange #1 (2021) Review
Summary: Yet another origin story for a crossover event but if you are a fan of Dr Strange then I would recommend it.
Some unspecified threat is tearing through the dark dimensions even managing to breach the protection around the Strange Academy. When the threat turns up at Dr Strange's doorstep after a long day he warns it will not end the way they expect. This is the start of a new storyline and crossover event for Dr Strange and the related comics as it is not too much of a stretch to say all the comics related to it are going to have a stories relating to the death of Dr Strange and being caught up in the upcoming magic war.
This is the ideal time to get into this storyline as it has just started but it might help to have some knowledge of earlier comics such as Strange Academy as it helps explain some things.
Even though it says "Death" right there in the title the idea of the permanent death in the Marvel universe is very rare as main characters often die off in a storyline only to be alive in another. Dr Strange has a unique relationship with death in particular that will affect how this particular story plays out.
While this is only the establishing entry of this storyline, it does look like it is going to grow into something bigger and would be worth sticking around to see how it goes.
Comic details:
Writer: Jed Mackay
Penciler: Lee Garbett
Cover Artist: Kaare Andrews
Publisher: Marvel
Published: September 22, 2021