Comics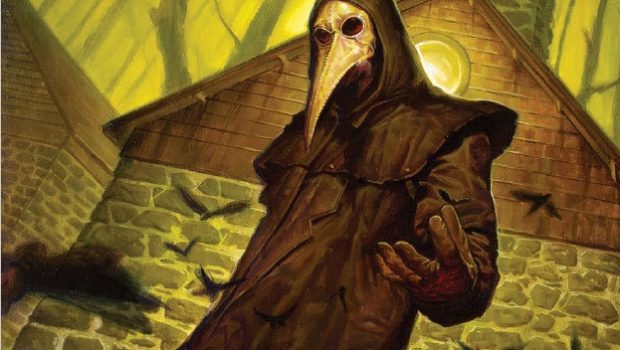 Published on June 9th, 2016 | by Chris O'Connor
Death Head Comic Book Review
Summary: A Horror tale throwing a family into the heart of darkness.
My association with comic books is somewhat limited… though that may be a matter of perspective. I grew up mostly reading MAD magazine, The Phantom and the odd science fiction comic I managed to find at a little book store we used to visit every year when we visited our relatives out of town. The world of comics and graphic novels has exploded since then and every genre has its representation in this wonderful visual medium, not least of all horror.
Death Head is horror through and through and I think in some ways the comic world works beautifully for it because it sets the tone and lets the readers imagination run with it perhaps better than any other medium…. But I should probably describe the comic a bit more before continuing.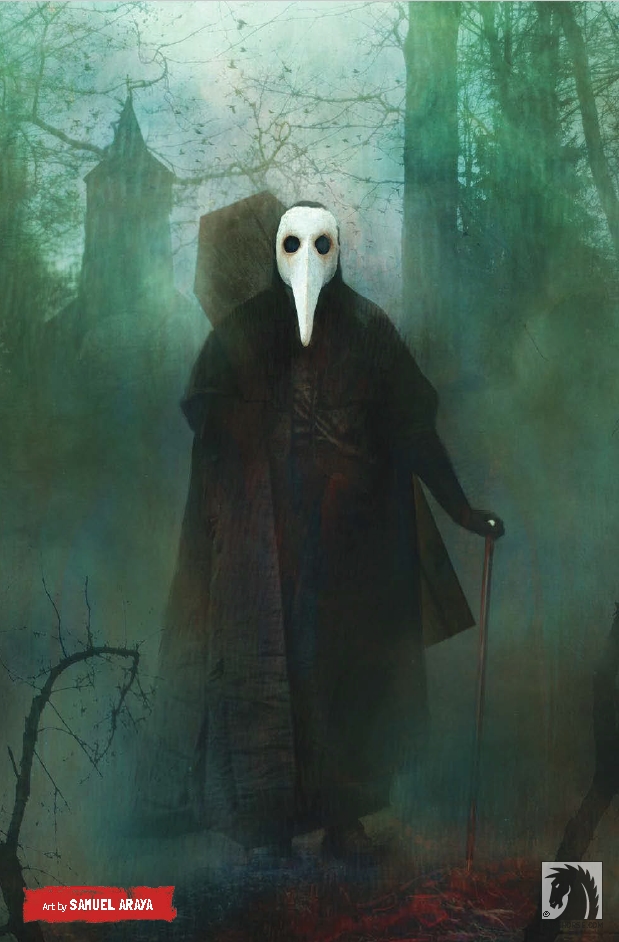 Niles and Justine Burton are on a camping trip, a chance to get away from their family for a moment and re-connect. All is going well until they stumble upon a village, a village long deserted… or so it would seem. Things turn from bad to worse as they uncover an ancient evil that follows them back to their home and family.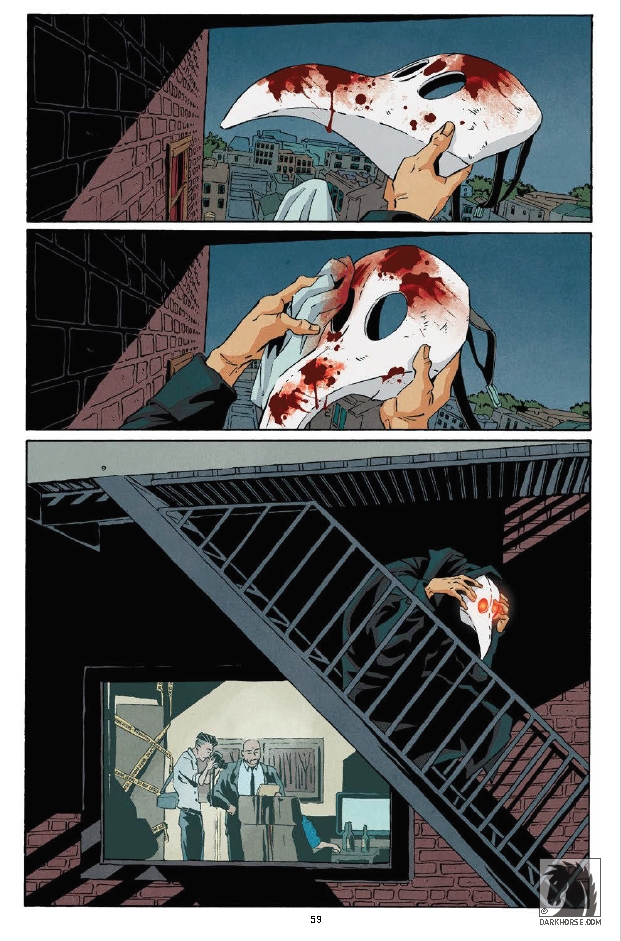 I don't really want to explain any more because a lot of my enjoyment of the story was seeing where it went. Each family member has their own arc and each of those arcs is compelling. My views on horror can be quite hit and miss… I enjoy the older style horror, The Nightmare on Elm Street series, The Evil Dead, The Thing, Poltergeist… that sort of thing. I'm less thrilled with the modern horrors that seem to rely on over the top trauma shots and jump scares. Death Head however kind of mixes all of those styles together… there is definitely very visceral horror… but there's humour thrown in, there's seriousness and I think a sense of believability that is more a trait of modern horror… but perhaps because it's on the comic page it doesn't seem to be as draining to observe?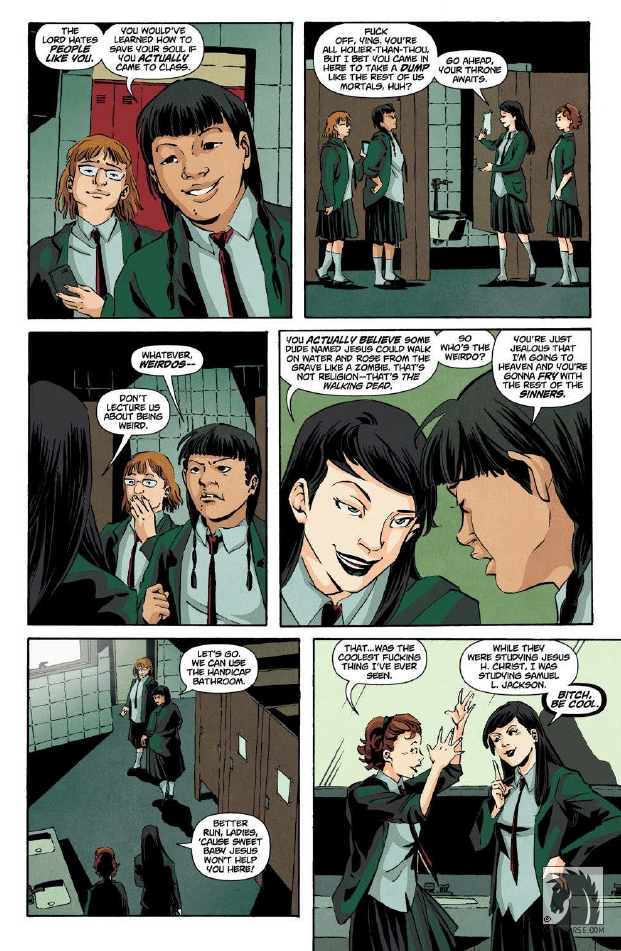 Writing
Zack and Nick Keller have done a great job fleshing out 4 quite different main characters in each of the family members. They give us youthful enthusiasm and curiousity in Bee. We have teen angst (and sexual identity issues) with Margaret. We have a mothers frustration at raising a teenage daughter and an awkward son with Justine and finally with Niles we have someone who wants to look after his family but becomes consumed with the horror that they uncover and figuring out how to get to the bottom of that, while also protecting his family. The way the story unfolds, focusing on one family member and then the next allows the mystery to unfold at a good pace. We learn enough about each character in each grab to want to follow their arc whilst the horror looms large above them all… slowly the storylines merge and the full horror is revealed in a manner that certainly leaves things open nicely for the story to continue.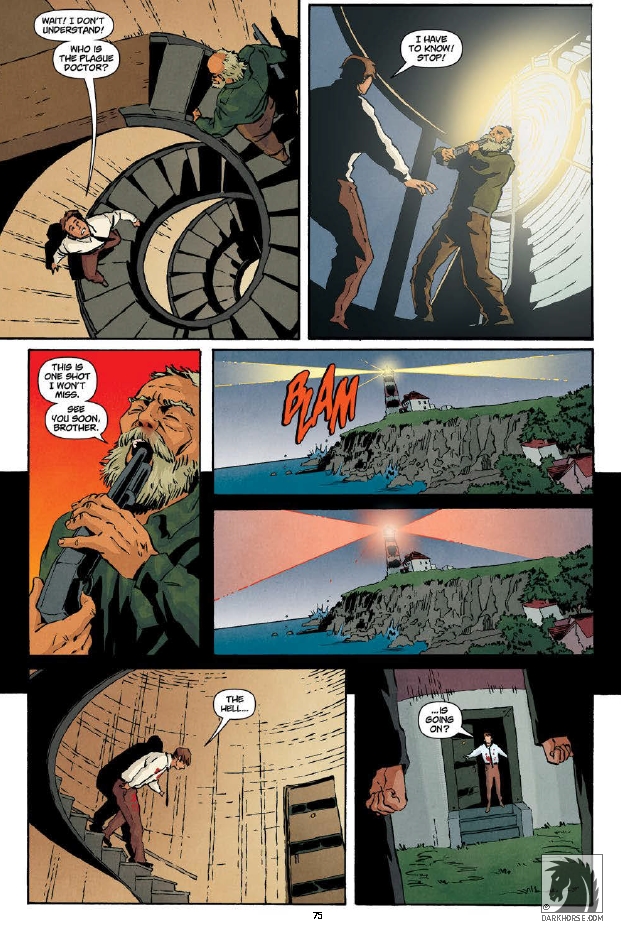 Artwork
I have to be honest here… one of my favourite things about comics/graphic novels has always been the artwork. Having said that there are good artists and there are bad… some seem to just do a rough job and get the work out there, others seem to really create labours of love. Joanna Estep has done a wonderful job bringing the story to life with her art and with Kelly Fitzpatrick's colouring does an excellent job of changing the mood and tone of each panel to match the stories highs and lows. The images convey a great sense of dread and really draw you into the world the Burton's inhabit. Bookending the wonderful story pages are some exceptional full page pieces by E.M.Gist, wonderful detailed painted pieces (at least they look like paintings) that really add to that sense of doom and horror.
Final Thoughts?
As someone who isn't immersed in comics but enjoys the format… I certainly look forward to the next installment of Death Head and that is testament to all those who put this comic together, great pace, wonderful artwork and great story development with characters that are intriguing and believable. I also need to say that the post script, the "Creator Essays" at the end is equally worth reading for anyone interested in the creative arts (they really resonated with me… to the point that I emailed one of the creators to say as much). If you like comics and or horror… do yourself a favour and grab a copy of Death Head… it's well worth it!
Publisher: Dark Horse
Writer: Zack Keller, Nick Keller
Artist: Joanna Estep
Colourist: Kelly Fitzpatrick
Cover Artist: E. M. Gist
Genre: Horror, Mystery
Format: Full Colour, 162 pages; Trade
Release Date: June 14th 2016