Films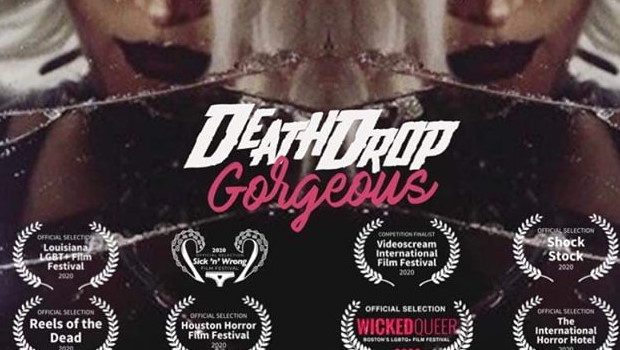 Published on August 29th, 2021 | by Chris O'Connor
Death Drop Gorgeous Film Review
Summary: Inspired by the films of John Waters and leaning heavily into camp and schlock... this has cult film written all over it.
Death Drop Gorgeous is touted as a film about a "dejected bartender and an ageing drag queen trying to survive the eccentric and hostile nightlife of a corrupt city, as a masked maniac slaughters young gay men and drains them of their blood". Which in and of itself is likely to inspire a cult following. The film does arguably deliver on that premise… but as to whether a viewer will enjoy it will depend on a number of factors.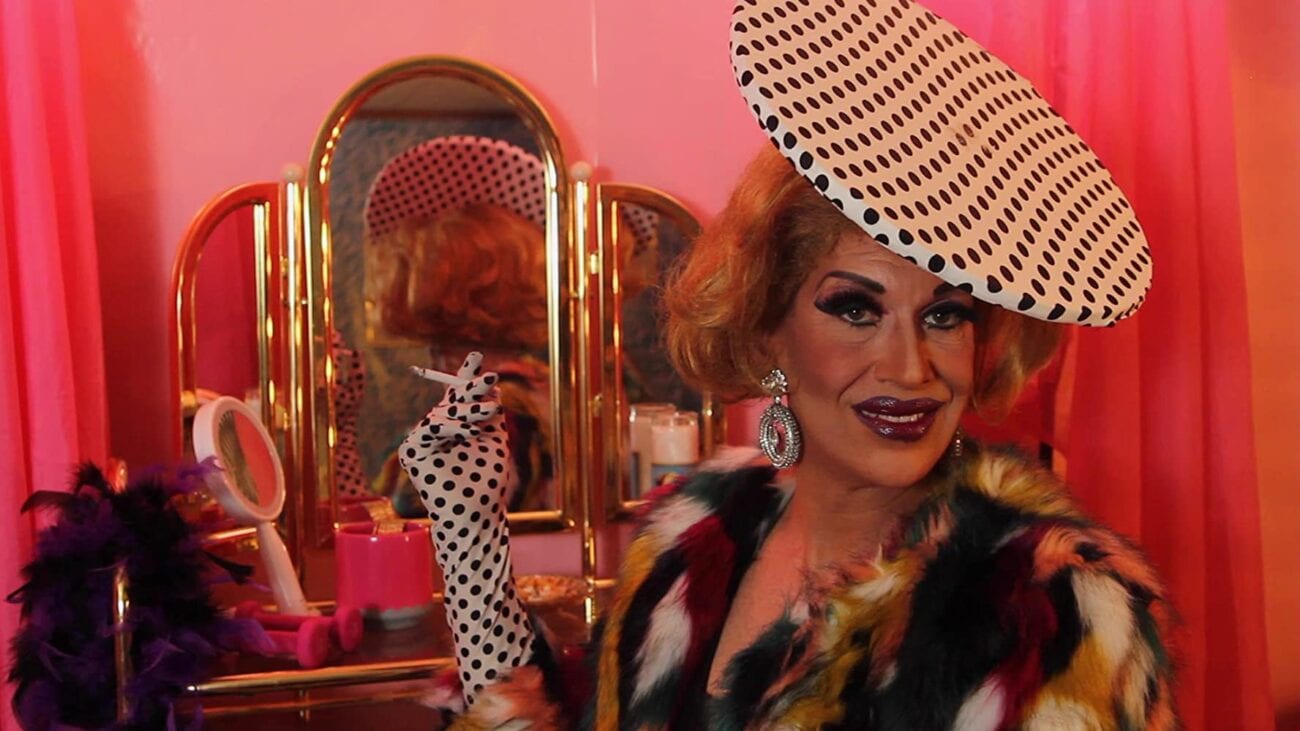 The first thing to note is that the film is inspired by the works of John Waters and there is arguably an element of his work there… my mind kept going to Troma but that's because I realised I don't think I've ever watched through an entire John Waters film… yet thanks to early nineties late night tv programming I have been exposed to a number of Troma films. In Death Drop Gorgeous essentially that translates to some fairly bold characters (I mean come on… that was obvious as soon as it mentioned Drag Queens) and lots of bloody mess. If you are a fan of John Waters or Troma… then this is probably right up your alley.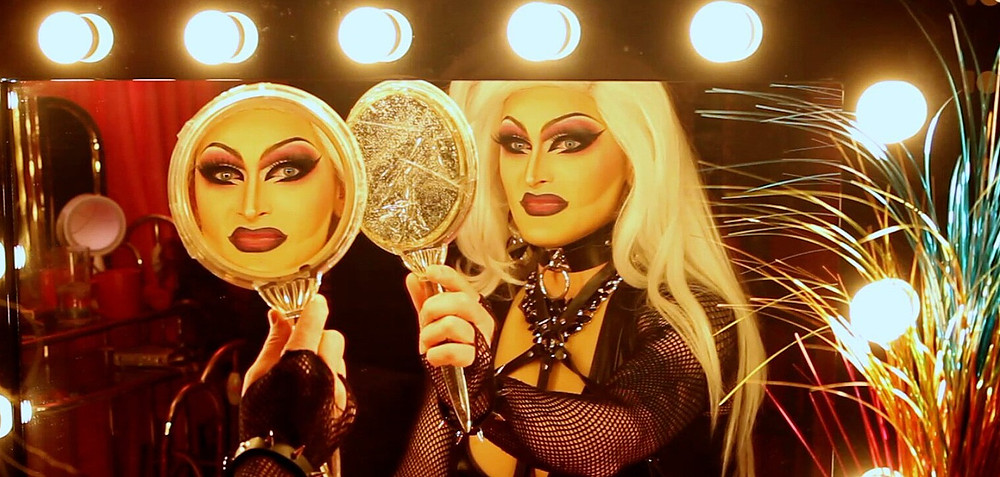 The video quality is quite decent, nothing special but certainly decent images throughout. The limited budget is somewhat on display with some of the sets and the scope of the scenes but many of the gory special effects have clearly had a bit of time put into their construction and display.
Performances are… well, what you'd expect from this sort of film. For the most part the performers are serviceable… but I had issues with "Tony Two Fingers" played by Brandon Perras, there was no subtlety to his performance, it was shout or silence and he never seemed to be delivering his lines but more reciting them. Constantly self aware and not at all in the scene. Other performers had similar moments of seeming like they were going through a read through rather than an actual filmed performance. For some this may add to the "charm" of the low budget schlock feel of the entire film and for anyone else… well they may have already switched off.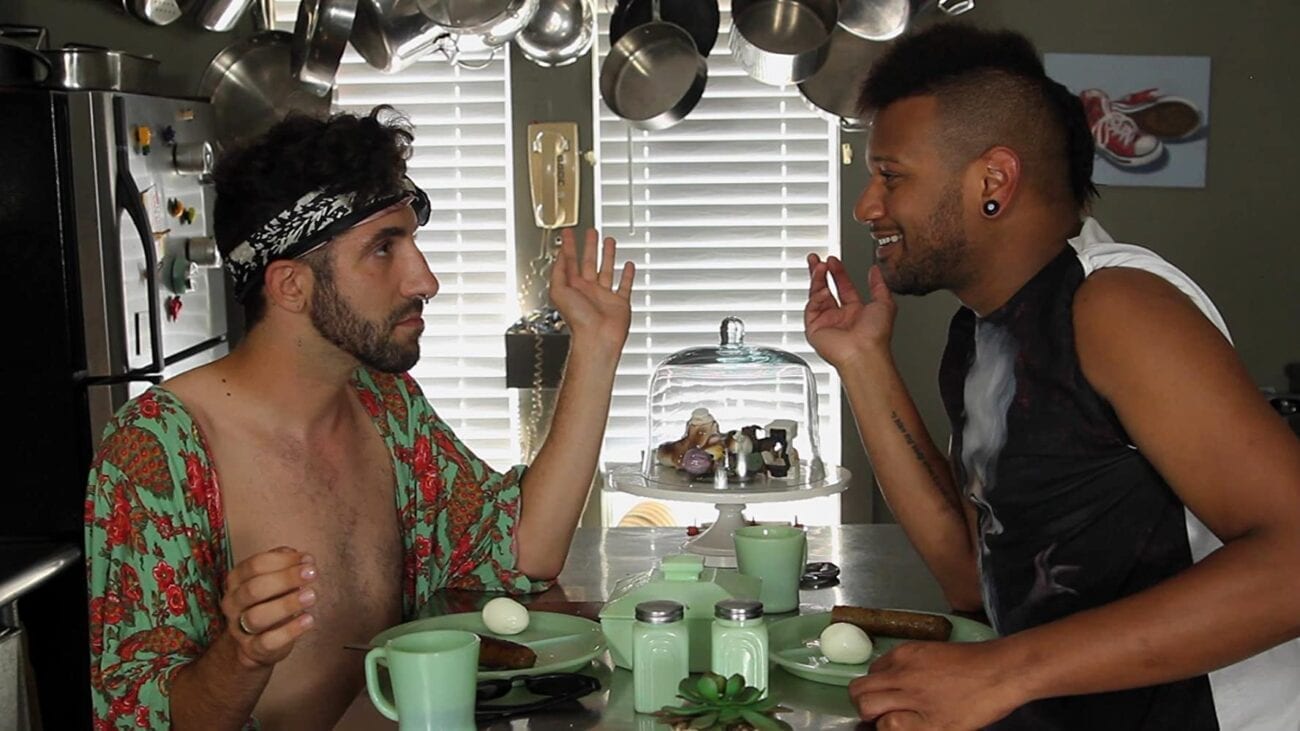 Audio was generally fine but there were moments that I think the editor might have made better choices, specifically a couple of scenes that are montages but the montages feature drag performances and it seemed very discombobulating to see performers clearly lip syncing but having the music we are watching them to, not be the music they are lip syncing to. I think it would have worked better to either have the music match the lip sync… or just show them dancing rather than close ups of them lipsyncing, but perhaps that's just my personal issue (most likely).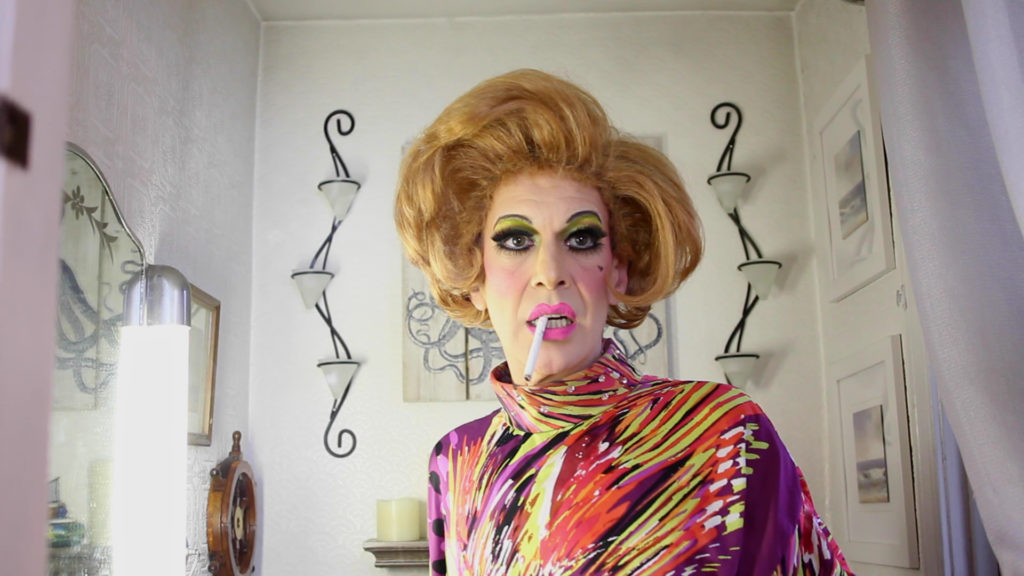 So do I recommend the film… that's a tough one. It's not horrible (not even horrible enough to come back round again to be "so bad it's good")… it's also not great. It's something I'd probably leave on in the background if nothing else was on and I wasn't planning on really focusing on the movie, but I wouldn't go out of my way to watch it.
But… if you are a fan of John Waters films or I'd say even the general feel of Troma films, then there's a decent chance this is the sort of film that you will enjoy.
Directors Michael J. Ahern, Christopher Dalpe, Brandon Perras
Writers Michael J. Ahern, Christopher Dalpe, Brandon Perras
Stars Michael J. Ahern, Paul Bohn, Christopher Dalpe