Comics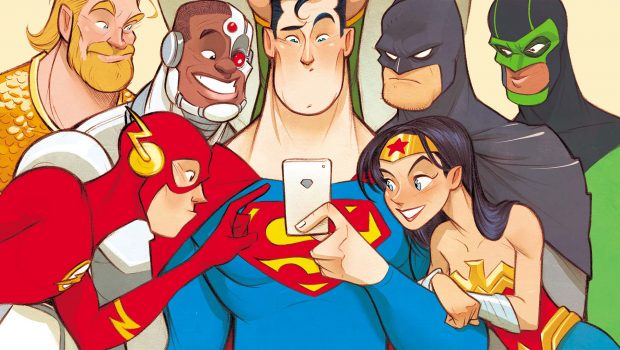 Published on August 7th, 2019 | by James Wright
Dear Justice League Review
Summary: Dear Justice League is a wonderful snapshot into the world of the League from a kid's perspective!
Dear Justice League is a charming graphic novel by New York Times bestselling author Michael Northrop that is illustrated by the amazing Gustavo Duarte who successfully celebrate the characters of the Justice League and bring their combined spirit to life. Aimed at younger readers, the premise behind Dear Justice League revolves around the members of the League receiving and responding to the letters they receive from their loyal fans.
Dear Superman,
You're super right? I mean it's right there in your name. But are you super ALL the time? What I mean is, have you ever messed up? I mean, big-time? Because I have, BIG-time.
Your non-super fan, Ben Silsby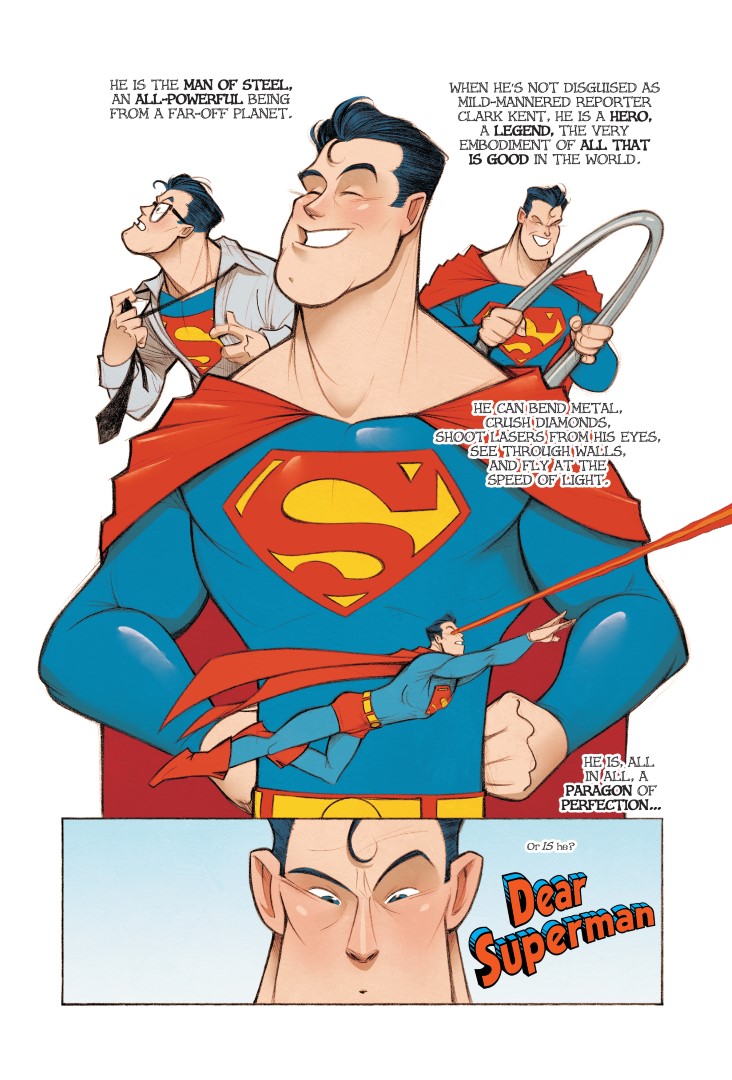 However while Dear Justice League celebrates the amazing heroes of the world's premier superhero team, it also brings them down to Earth by highlighting the fact that they are also normal people like you and me. For example, Superman is not always "super" and sometimes he is just a man, albeit from Krypton… but that's beside the point because like everyone else in the world, he also has his flaws.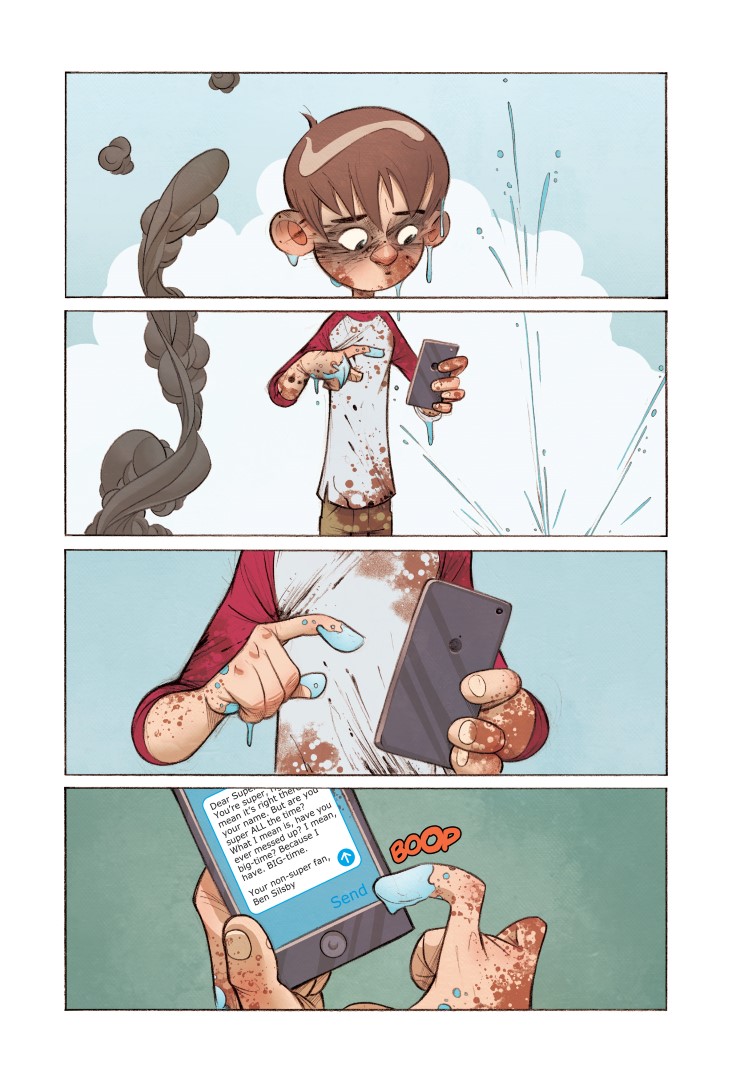 Another highlight of this graphic novel is how the writer over emphasizes on some of main characteristics of the League with some hilarious results. For example, Batman's broodiness or Aquaman's connection with fish and whether, well.. he smells. Some of the letters from their fans are quite amusing as well such as does Green Lantern get bored of wearing the same clothes all the time or what is Cyborg's favourite video game?
Dear Danny,
Yes, I was the new kid in town once-but I was prepared.
– Batman
Furthermore, Michael Northrop does not just focus on the Trinity who are Superman, Wonder Woman and Batman but he also includes other members of the Justice League such as Green Lantern Simon Baz and Hawkgirl which provides a nice balance to the self contained vignettes. However there is also action and the main threat in Dear Justice League is an invasion from the stars that of course in classic Justice League fashion, the team comes to the rescue of Earth. Oh, there's also a Dear Harley Quin with a fan asking if she would ever consider stand-up comedy! Needless to say, it was a big HIT!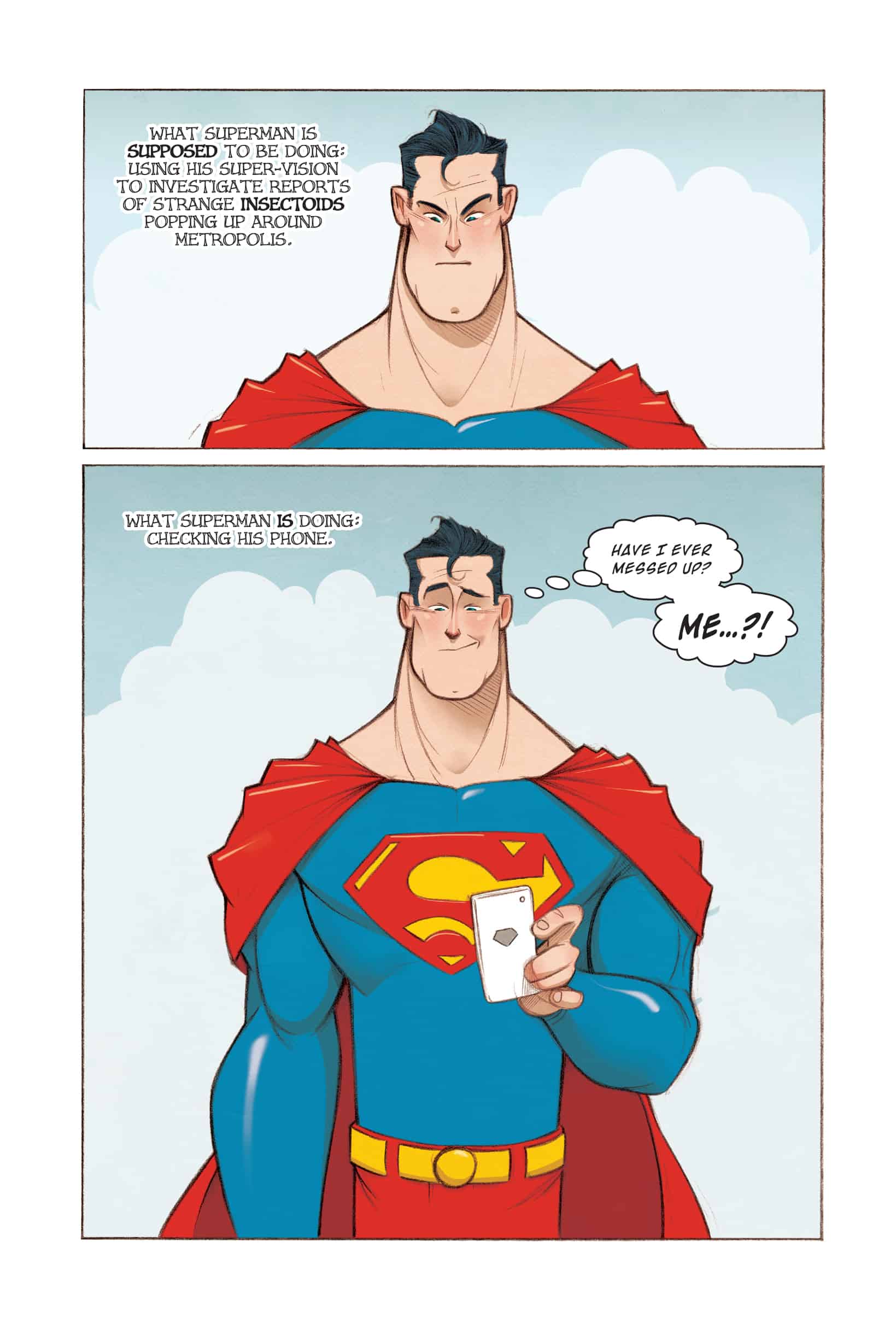 Final Thoughts?
Dear Justice League is a fun take on the DC Universe that is from another perspective which will resonate well with younger readers. All in all, Dear Justice League is a well-written and illustrated graphic novel that truly celebrates one of the world's premier superhero teams.
Recommended!
About the Author
Michael Northrop is the New York Times bestselling author of Scholastic's new multi-platform series, TombQuest. His first young adult novel, Gentlemen, earned him a Publishers Weekly Flying Start citation, and his second, Trapped, was an Indie Next List selection. His first middle-grade novel, Plunked, was named one of the best children's books of the year by the New York Public Library and was selected for NPR's Backseat Book Club. He is originally from Salisbury, Connecticut, a small town in the foothills of the Berkshire mountains, where he mastered the arts of BB gun shooting, tree climbing, and field goal kicking with only moderate injuries. After graduating from NYU, he worked at Sports Illustrated Kids magazine for 12 years, the last five of those as baseball editor.
About the Illustrator
Gustavo Duarte is a Brazilian cartoonist, graphic designer and a comics creator and currently resides in São Paulo. For the last 20 years, Duarte's cartoons and illustrations have been published in some of the most popular publications in Brazil. In 2009, Duarte began publishing his own comics like Monsters!, Có!, Birds and others. In addition to his own works, he has also written and illustrated comics for major publishers including DC (Bizarro) and Marvel (Guardians of the Galaxy and Lockjaw), among others.