Comics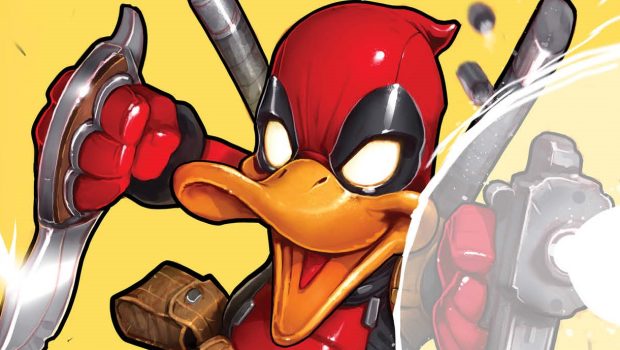 Published on November 30th, 2016 | by Dana Folkard
DEADPOOL THE DUCK #1 (PREVIEW)!
What do you get when you take one cynical anthropomorphic duck (named Howard) and cross it with the smelliest (and most annoying) mercenary in the Marvel Universe? DEADPOOL THE DUCK #1! Coming to comic shops and digital devices everywhere on Janurary 4th!
When Deadpool is sent on a mission from S.H.I.E.L.D. to capture a high-profile E.T. that is rampaging across the high plains, the snatch-and-grab turns out to be much more complicated than the Merc with a Mouth anticipated. One unfortunate wrong place at the wrong time accident later leaves Deadpool and Howard fighting for control as the newest mercenary of the Marvel Universe!
DEADPOOL THE DUCK #1 (of 5)
Written by STUART MOORE
Art by JACOPO CAMAGNI
Covers by DAVID NAKAYAMA
Variant Covers by RAFAEL ALBUQUERQUE
RON LIM (NOV160833) and CHIP ZDARSKY
Connecting Variant A by DAVE JOHNSON