Blu-ray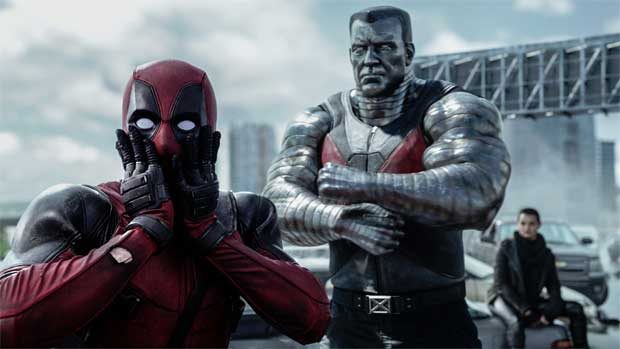 Published on May 25th, 2016 | by James Wright
Deadpool Blu-ray Review
Summary: Deadpool is an awesome social commentary on the highly popular superhero genre but made for adults!
The world of Marvel superhero movies are really connecting with people from around the globe and whether that's The Avengers or even a relatively unfamiliar character like Ant-Man, people just can't seem to get enough. However there are some licensing and rights issues with Marvel characters and although Disney own the majority of them, Fox have the X-Men and Sony have Spider-man. However the character in question for this review is of course Deadpool and although this film was not created by Disney, Fox should be commended in bringing this character to the big screen because it was outrageous, juvenile and a breath of fresh air when it comes to superheroes… even though Deadpool is an anti-hero. The star of the film Ryan Reynolds and just because he starred in the 2011 Green Lantern film by Warner Bros., the script, the character and the story more than make amends for his previous superhero sin. His character of Deadpool even makes a 'joke' about his role in Green Lantern about not making his suit green or animated! Priceless!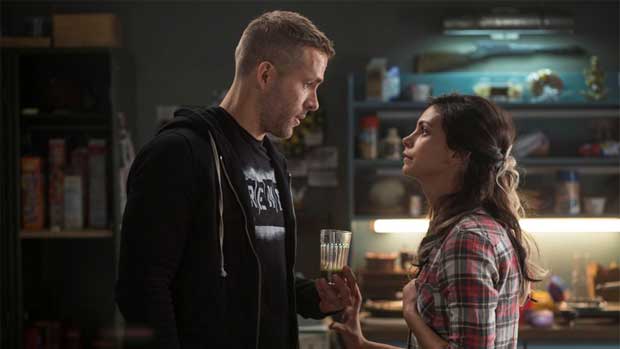 However what sets Deadpool apart from its competitors is that the movie does not take itself seriously and even the central character mocks the superhero genre, including himself with some very witty dialogue and social commentary thrown in for good measure plus one-liners to die for. Furthermore, the story is quite violent (like REALLY violent), it even features nudity and sex which is another rare aspect of the superhero genre but it's great that the creators have targeted the adult market, opposed to the masses. The screenwriters (Rhett Reese and Paul Wernick) who were responsible for Deadpool also wrote another amusing film called Zombieland (2009) and it's easy to see where the parallels occur, however Deadpool in my opinion is far superior in terms of its story and dialogue.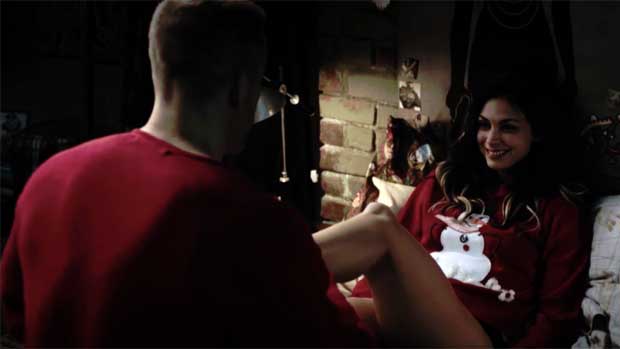 The story of Deadpool revolves around protagonist (more so antagonist) Wade Wilson a former special forces operative, now turned mercenary that when he discovers that he is dying from cancer, he takes his chances with an underground Clandestine group to create 'super soldiers' and as a result, he is left physically scarred, particularly his 'Avocado' face but with superpowers and also being cured. Interestingly enough, Reynolds has actually played Deadpool before which was in the 2009 film X-Men Origins: Wolverine, however this version is the definitive one. Before becoming Deadpool, Slade was performing the odd job here and there to make ends meet which involved a secretive bar where 'hits' could be found. It is also here where he meets the beautiful stripper Vanessa (Morena Baccarin) and after a swap of money and some of their best sex in their lives, they fall for each other.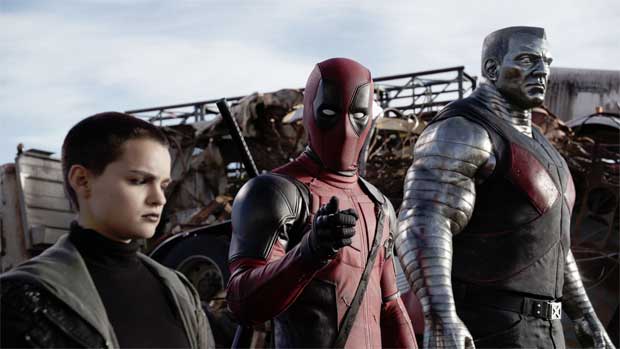 Although he has found his soul mate, Slade desperately tries to cling onto life which leads him to the nefarious villain Ajax (Ed Skrein) who promises him a cure and when it goes to hell, Slade vows revenge on him. Also joining Ajax is the powerhouse Angel Dust (Gina Carano) who uses her real-life MMA skills to create this female villain that is almost like an evil version of Power Girl (that's a DC Comics reference). Needless to say, the action ramps up to 100% as henchmen get killed left right and centre which features some great choreography when it comes to the fights with a touch of The Matrix thrown into the mix. So when his treatment goes horribly wrong and he escapes from the experimental facility, he goes into hiding with his soul mate believing that he is dead. Somehow he finds an elderly woman (Leslie Uggams) roommate which has a few inappropriate moments, not to mention a masturbation scene which was hilarious that serves as his 'secret hideout'.
Another cool aspect about Deadpool is the link to the X-Men and even though Deadpool jokes that they only managed to get two X-Men to be in the movie due to their budget, these characters Colossus (voiced by Stefan Kapicic) and Negasonic Teenage Warhead (Brianna Hildebrand) just add another layer of awesomeness to this already awesome movie. Both Colossus and Negasonic Teenage Warhead have some great dialogue in the film (albeit short) and Brianna Hildebrand as this bored teenager just works on so many levels and her superpower is pretty damn impressive as well. All in all, Deadpool is a fun and refreshing superhero film with Reynolds as the shining avocado light!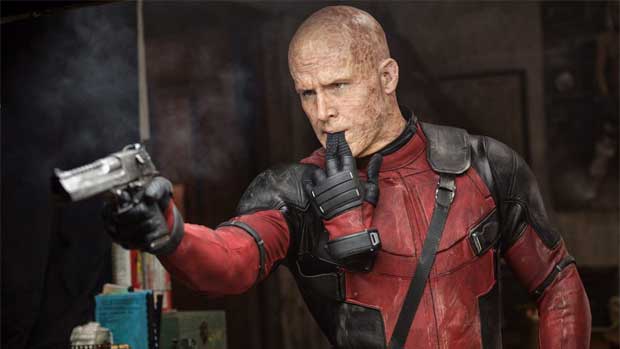 Video, Audio & Special Features
On Blu-ray, Deadpool is almost reference quality with sharp images, vibrant colours that makes the entire film look quite slick. Special effects are quite impressive, especially the end battle with the massive fight on the shipyard. Audio supports perfect digital surround that boasts great sound levels, clear dialogue and some decent directional sound. For special features, there's a truckload of Deadpool fun from commentary (you must listen to the Ryan Reynolds one) to deleted scenes, a very funny gag reel and moving the character from comics to the movies! It's jam packed of Deadpool goodness!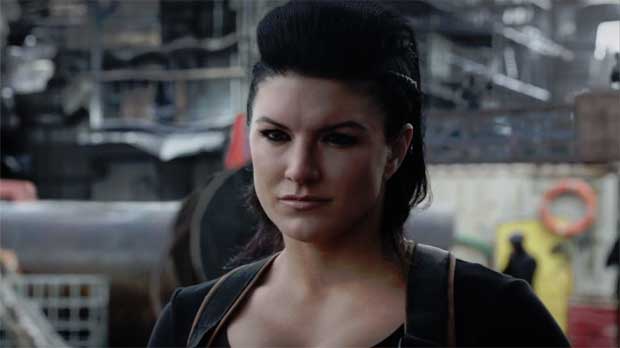 Audio Commentary by Ryan Reynolds and Screenwriters Rhett Reese & Paul Wernick
Audio Commentary by Director Tim Miller and Deadpool Co-Creator/Comics Artist Rob Liefeld
Deleted/Extended Scenes with Commentary by Director Tim Miller
From Comics to Screen…to Screen
Gallery (Concept Art, Costumes, Storyboards, Pre-vis, Stunt-vis)
Deadpool's Fun Sack
Gag Reel
Final Thoughts?
In conclusion, Deadpool is a fun movie about superheroes and although it's a social commentary on the medium, it's actually all done in-house by the main character. It's big, it's crass and it's quite juvenile but somehow it works thanks to Ryan Reynolds who succeeds in creating the ultimate anti-hero and given the limited budget of this film compared to movies like Batman vs. Superman or The Avengers, Fox should be commended in creating a very memorable and entertaining superhero film with a kick-ass soundtrack. Hopefully with Vanessa and Slade reunited, we'll see a sequel and perhaps even a Lady Deadpool (another reference you should look up).
Highly Recommended!
Blu-ray Details
Director – An Overpaid Tool
Actors – God's Perfect Idiot, A Gratuitous Cameo, A British Villain, An Entirely CGI Character, A Moody Teen
Film Genre – Action
Label – 20th Century Fox
Audio – English (DTS-HD 7.1)
Running Time – 108
Aspect Ratio – 2.40:1
Region Coding – B (Blu-Ray)
TV Standard – PAL
Rating – MA15+
Year of Release – 2016
Primary Format – Movies/TV – Blu-Ray