Comics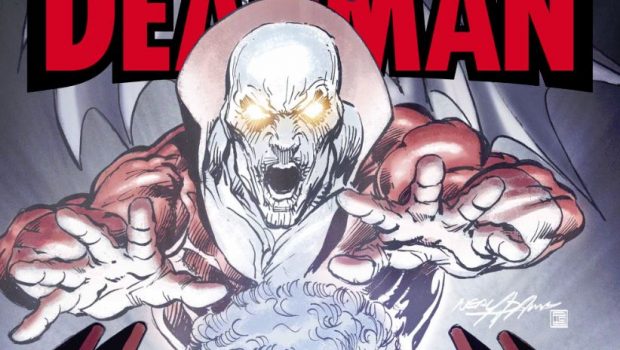 Published on November 4th, 2017 | by Andrew Bistak
Deadman #1 Review
Summary: Deadman #1 boasts some classic Neil Adams art but is off to a very confusing start!
Legendary artist and writer Neil Adams returns to the DCU with his own interpretation of Boston Brand (aka the Deadman) in this classic tale about the enigmatic ghost who was murdered as an acrobat in a circus by a villainous Sensei. This current story is also set in Gotham City where acting Ambassador James Gordon has been given a warning by Deadman as a hit has been ordered on the commissioner.
We're introduced to the Hook, the man who murdered Boston and also given a history lesson on this character before Neil Adams returns the reader to the present. In a twist of possessions, both Gordon and Brand get the upper hand on Hook where we learn that the commissioner at one point (I think) was in actual fact Batman… however things go a little metaphorical which makes the story quite confusing at times.
As Deadman questions the involvement of Batman about the Sensei and Hook, he continues searching for answers, however the world's greatest detective does give Boston an address in Hong Kong where his journey continues. Although a very confusing comic, Neil Adams does add some great banter between the two, especially the hot headed Boston Brand.
Final Thoughts?
Deadman #1 is off to an interesting start but be warned if you like your comics wordy, this issue is definitely that, however the legendary Neil Adams successfully brings his A-game to this comic with his fantastic art!
Gallery