Blu-ray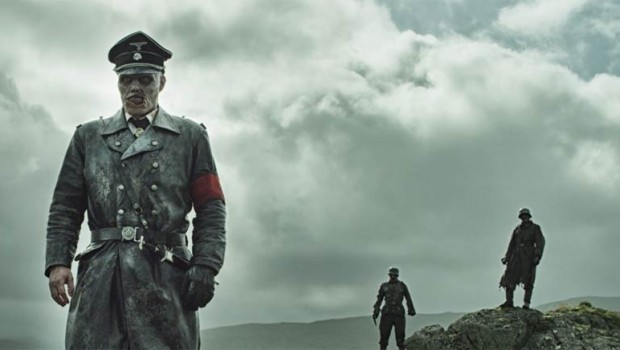 Published on December 28th, 2014 | by admin
Dead Snow 2 Red vs Dead Blu-ray Review
Summary: Dead Snow 2: Red vs Dead is the most bizarre zombie movie that you'll ever see
Dead Snow 2 Red vs Dead
Running Time – 101
Year of Release – 2014
Audio – English (DTS-HD 5.1)
Director – Tommy Wirkola
Film Genre – Horror
Label – Asylum
Rating – R18+
Region Coding – B (Blu-Ray)
Subtitles – English
TV Standard – PAL
Primary Format – Movies/TV – Blu-Ray
Reviewer – Peter Bourke
Dead Snow proved so popular that it has spawned a sequel and after Martin (Vegar Hoel) accidentally killed his girlfriend, chain-sawed his arm off and watched undead Nazi's annihilate his closest friends, that crazy Norwegian-Icelandic director Tommy Wirkola returns again to provide another very disturbing yet entertaining film.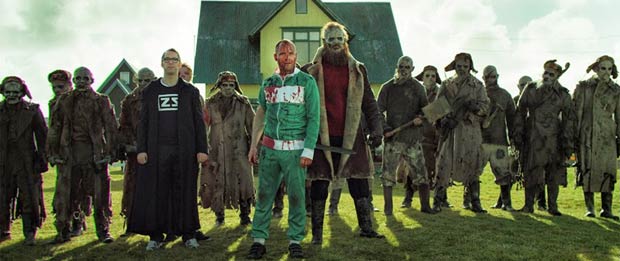 The sequel, Dead Snow 2: Red vs Dead commences almost immediately from where the previous film ended that had Martin fighting against the nefarious Colonel Herzog (Ørjan Gamst), an undead Nazi zombie colonel who wants to take over the world with his army. Although Martin believes that this nightmare is over, things once again go to hell when the surgeon at a local hospital have reattached Herzog's arm opposed to his own.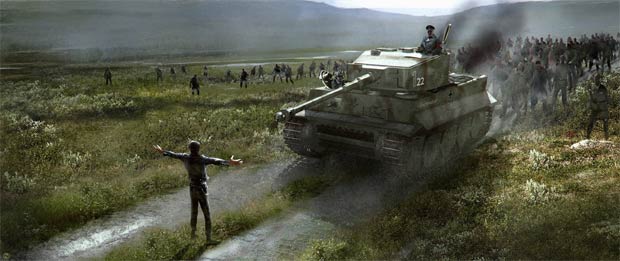 As a result, Martin now has some of the powers of Herzog and in order to finally end the madness of this undead colonel, he calls for help from American led Zombie Squad (Martin Starr , Jocelyn DeBoer and Ingrid Haas) which creates some spectacular violence, battles and more importantly ghastly humour that will leave you shocked and at times, laughing at the ridiculous nature of this story.
The stars of Dead Snow 2: Red vs Dead is Vegar Hoel and Ørjan Gamst who play two quite contrast characters that have some awesome scenes that really push them both as actors, especially the facials of Vegar. Where the movie does fail is some of the clichés and stereotypes that are not that funny such as the nerdy references of the Zombie Squad. Maybe this is funny in Norway or Iceland but here in Australia, it's a little vanilla.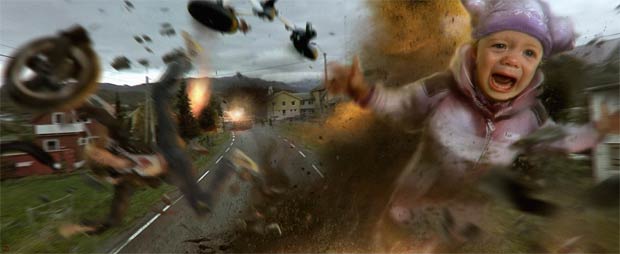 Interestingly enough director Tommy Wirkola was actually responsible for Hansel & Gretel: Witch Hunters and although Dead Snow 2 is not as slick as this aforementioned film, it's actually quite an impressive release for a movie with such a limited budget. It's also obvious that Wirkola borrows from the Evil Dead franchise, especially with Martin's evil arm that definitely has a mind of its own which results in some very amusing scenes.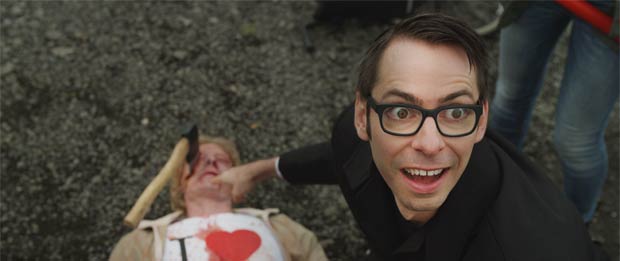 Add in the comedy of Shaun of the Dead that is tenfold and the end result is a very surreal horror comedy about Nazi zombies and the apocalypse which is left in the hands of Martin who has definitely seen better days. Sure, some of the jokes do fall flat and the violence is at times a little over the top but somehow this strange Norwegian-Icelandic horror comedy works on all levels that will have you on the edge of your seat as you watch the story unfold!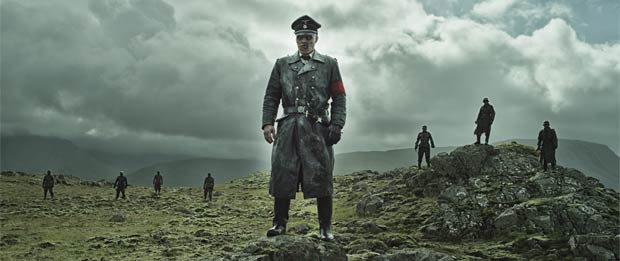 Beautifully presented on Blu-ray with above average video and audio quality, Dead Snow 2: Red vs Dead contains some entertaining features that include audio commentary by the director and writer Stig Grode Henriksen, a short film entitled Armen plus a featurette about the making of the film and a Dead Snow Comic Book which is actually quite cool.
Final Thoughts?
In conclusion, Dead Snow 2: Red vs Dead is the most bizarre zombie movie that you'll ever see which actually had me smirking throughout the entire film. It's easily the most violent comedy that I have ever had the pleasure of seeing so I may need some counselling after this! It's quite a stupid film but somehow it works!