Games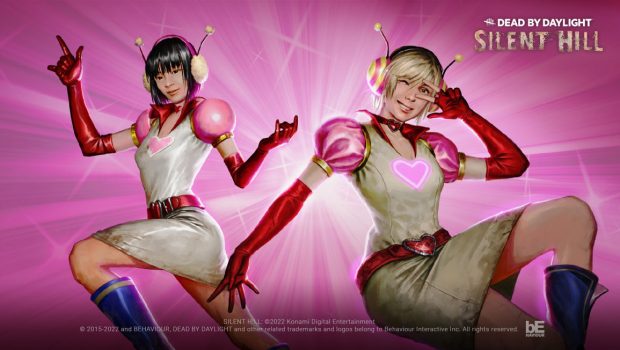 Published on November 4th, 2022 | by Adrian Gunning
Dead by Daylight unveils the Princess Heart Outfits for Cheryl Mason and Feng Min – new additions to the Silent Hill Collection
BehaviourTM Interactive is proud to announce today the release of the Cheryl Mason Princess Heart Outfit and the Feng Min Princess Heart Cosplay Outfit. These two Very Rare Outfits are the latest additions to the Silent Hill Collection, available via Dead by Daylight's in-game store.
Cheryl's Outfit is a reference to Silent Hill 3, in which she was able to transform herself into the Princess Heart. As for avid gamer Feng Min, her Outfit is a homemade cosplay version of Cheryl's.
Available for 1080 Auric Cells in the in-game store, Cheryl's Outfit includes the Princess Earmuffs: danger-sensitive antennae and a cozy headpiece, along with the Princess Top and Boots.
Feng Min's Outfit, available for 1080 Auric Cells, includes the DIY Princess Earmuffs, the Replica Princess Top as well as the Homemade Princess Boots.
These new cosmetics mark the fourth expansion to the Silent Hill Collection as part of Dead by Daylight's larger collaboration with Konami, one of Japan's leading video game developers. Releasing its first game in 1999, Silent Hill is a psychological horror series that explores themes of darkness, trauma, love, and sorrow.
Dead by Daylight's Silent Hill Chapter invites players to explore the disturbing Midwich Elementary School Map to play as iconic Killer, The Executioner, or Survivor, Cheryl Mason. For more information on the Silent Hill Chapter, visit: https://deadbydaylight.com/en/chapters/silent-hill