Games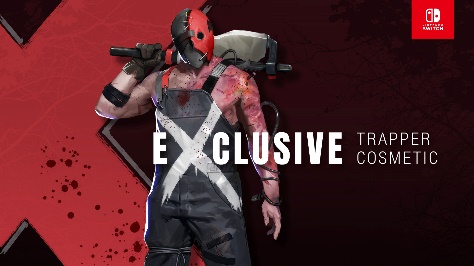 Published on September 25th, 2019 | by Alex Novus
DEAD BY DAYLIGHT™ FOR NINTENDO SWITCH™ NOW AVAILABLE
Behaviour™ Interactive has launched Dead by Daylight™ for Nintendo Switch™, available on the Nintendo eShop and at participating retailers across Australia and New Zealand. The brand-new edition of the classic horror multiplayer game bursts with a ton blood-curdling content, including 9 killers, 10 survivors, and 3 cosmetic packs. Additional chapters are available for purchase, including the brand new Stranger Things add-on.
To watch the launch trailer, please visit: https://youtu.be/jVHXvQp6q24
With Dead by Daylight, players will find themselves in a mind-bending hunt between a brutal killer and up to four survivors — on Nintendo Switch, playable whenever and wherever they are! Experience a deadly game of cat and mouse with two styles of gameplay—as a survivor, from third-person perspective; or the killer, in first-person perspective. Survivors can work together or act alone using their situational awareness, while killers are on the hunt in first-person, focused on their prey.
Exclusive Switch Trapper Cosmetic
Players who purchase Dead by Daylight on Switch will be awarded with an exclusive cosmetic for the Trapper, the game's iconic killer. This outfit is not for the faint of heart but rather for people looking to stand out in a trial.
"We are incredibly happy and proud to launch Dead by Daylight on the Nintendo Switch. This is another way for us to get the game into as many hands as possible. It is also a great opportunity for our players to play the game they love, anywhere. I would like to extend a warm welcome into the world of the Entity to Switch users. The first few games will be hard but hang in there… the upcoming victories will be worth it." said Mathieu Côté, Game Director for Dead by Daylight and Head of Partnerships for Behaviour Interactive.