Xbox Series X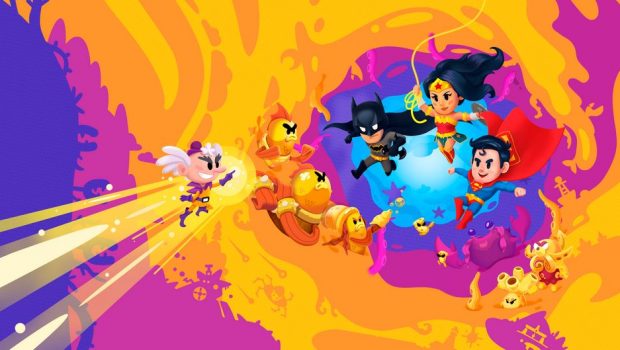 Published on March 17th, 2023 | by Andrew Bistak
DC's Justice League Cosmic Chaos Review #XSX @PHLCollective @Outright_Games
Summary: DC's Justice League Cosmic Chaos proves that games for younger gamers can actually be decent!
About: Unite against chaos, in an all-new adventure where the Justice League go head-to-head with Mr. Mxyzptlk, a powerful prankster from the 5th Dimension. Have the freedom to play your way in action-packed missions, gruelling fights and daring challenges! Suit up as Batman, Wonder Woman and Superman and team up with other Super Heroes to take on some of the most powerful Super-Villains in the DC universe. Use the super abilities at your disposal to help solve puzzles, defeat enemies and unlock outfits and special upgrades. Play with friends or family in 2 player couch co-op Instant Action Mode and have the freedom to explore Happy Harbor, the home of the Justice League. Can you stop Mr. Mxyzptlk's chaos and bring peace to Happy Harbor?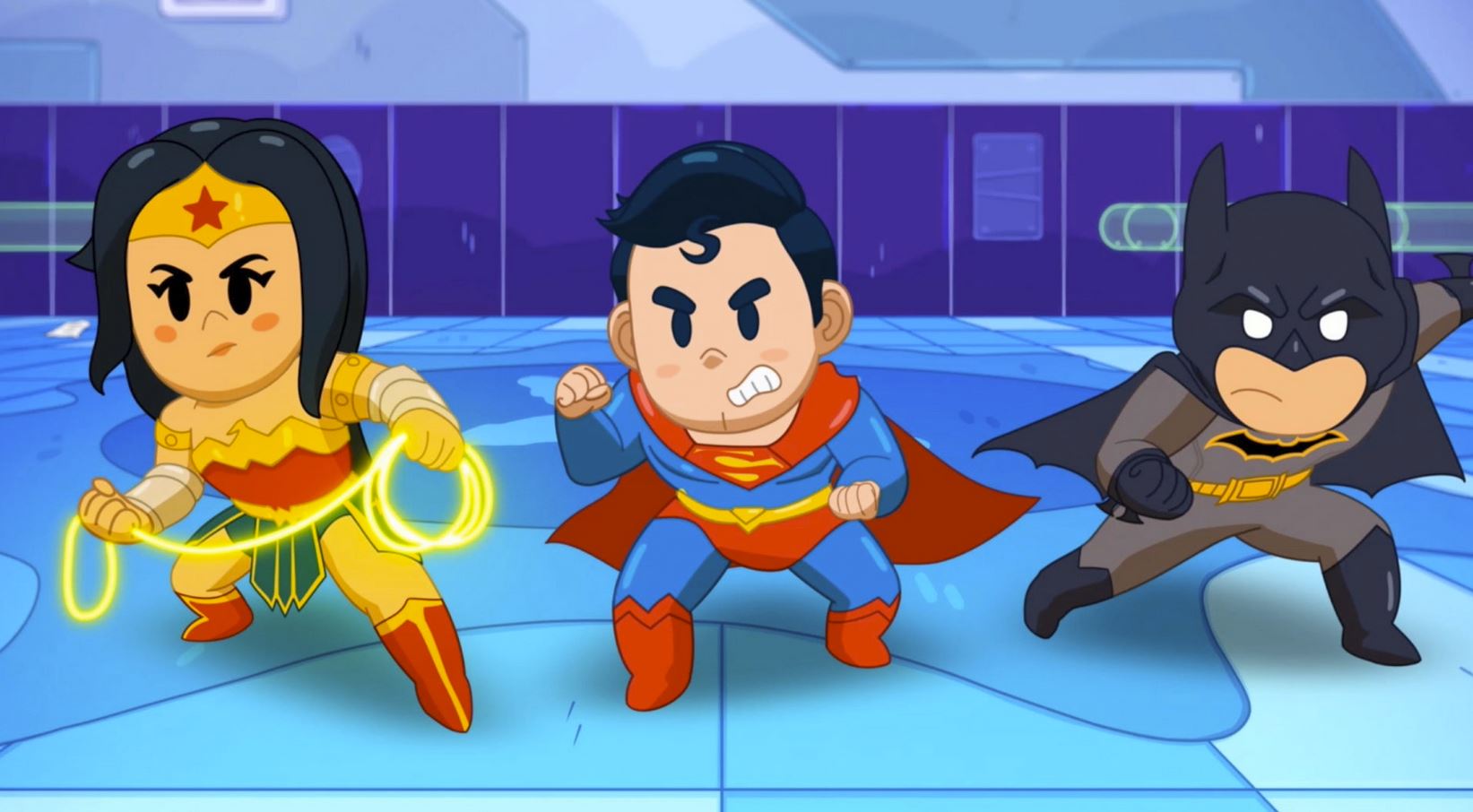 The Review
Developed by PHL Collective, DC's Justice League Cosmic Chaos is a fun brawler for younger gamers that allows them to control three of the greatest heroes of all time, Superman, Wonder Woman and Batman! So when one of Superman's enemies Mr. Mxyzptlk's, an imp from the fourth dimension plays havoc on Happy Harbor, it's up to the Justice League to come of the rescue.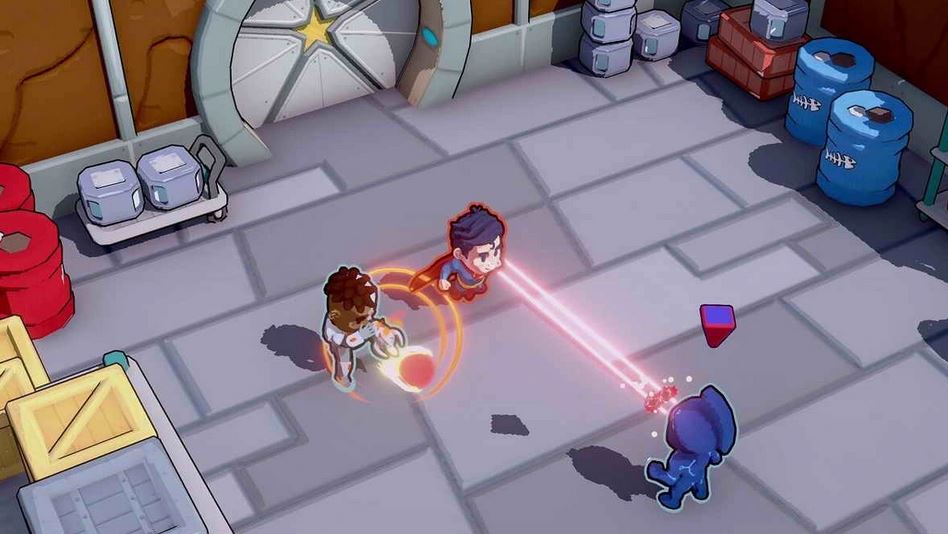 The game itself is a brawler with NPC elements (e.g. levelling up with new skills) and while you can just complete the man mission courtesy of the "yellow arrow" (Green Lantern would hate that), there are plenty of missions and side quests courtesy of the various NPC's that you meet such as The Flash and Cyborg, including plenty of villains and lots of DC inspired Easter Eggs.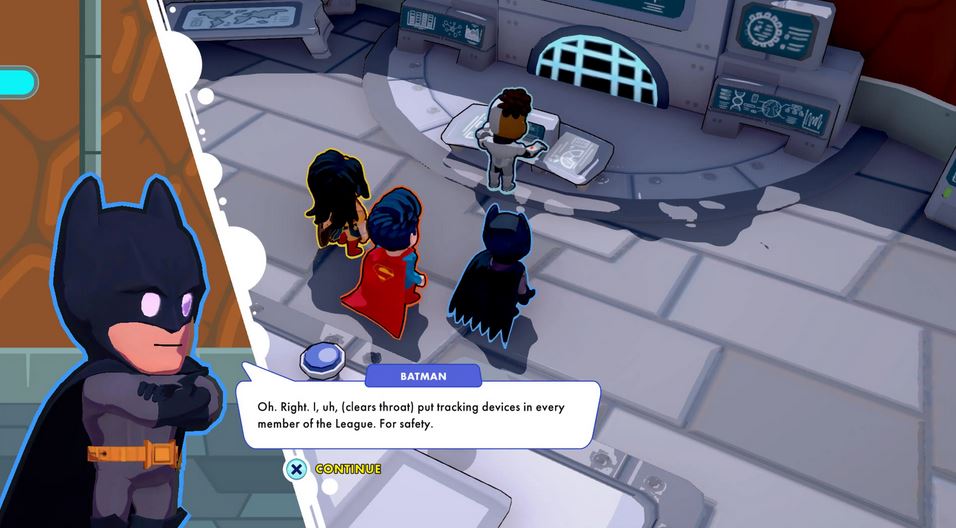 The heart of DC's Justice League Cosmic Chaos pays excellent homage to the source material that allows players to find key comics from the history of DC Comics, including the ability of changing costumes for the three heroes in the game, again outfits from key moments in their characters history.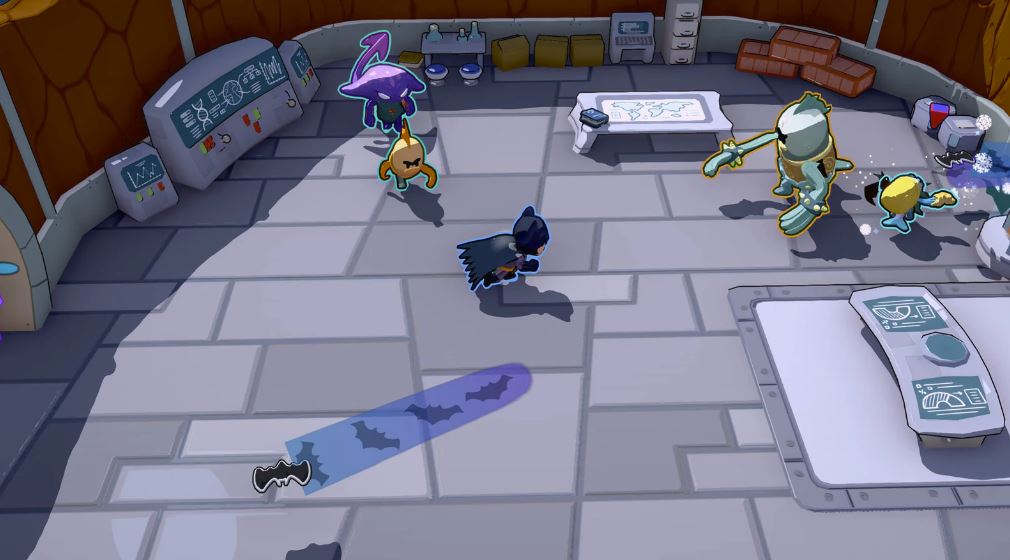 The developers also teach younger gamers how to control these heroes early on and while the controls are quite simplistic, they work well with the brawler premise, including the ability of selecting the  difficulty level and access to special abilities such as x-ray vision, the Lasso of Truth and Batarangs. I also like how each hero feels slightly difference such as Superman having the ability to fly or Wonder Woman using her lasso to navigate through the streets of Happy Harbor much like Spider-man.
As you play, you can swap between characters via the d-pad that becomes useful if you need to access a different super power or your characters health is starting to wane. You also get to ride in vehicles like cars and if you fall into the ocean around Happy Harbor, you can even swim that does make exploring a fun activity for younger gamers. The biggest downside to DC's Justice League Cosmic Chaos is the lack of a campaign co-op mode which would have added a great element into the mix and unfortunately the co-op mode just lets you play with another person through Instant Action.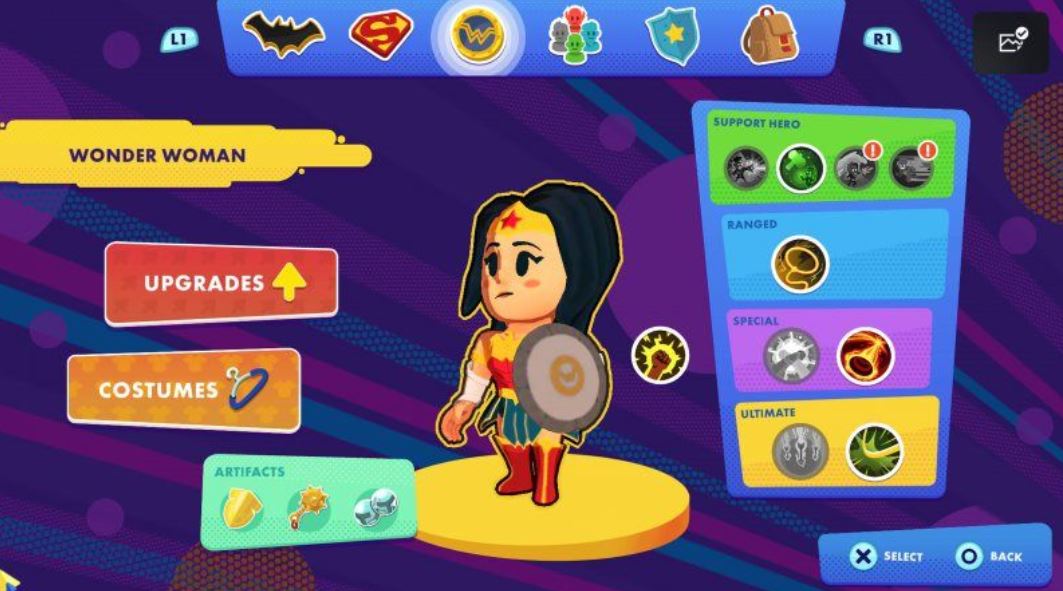 The combat is relatively easily, however for the various bosses that you encounter, you do need to employ an element of strategy as their life bar is considerably larger than yours. So it's a mixture of combos, super powers and swapping between characters. As a game, my daughter really excelled at well-tuned controls on the Xbox Series X controller and more importantly, the sturdy game mechanics. Adult supervision was minimal at the best of times, so kudos to the PHL Collective.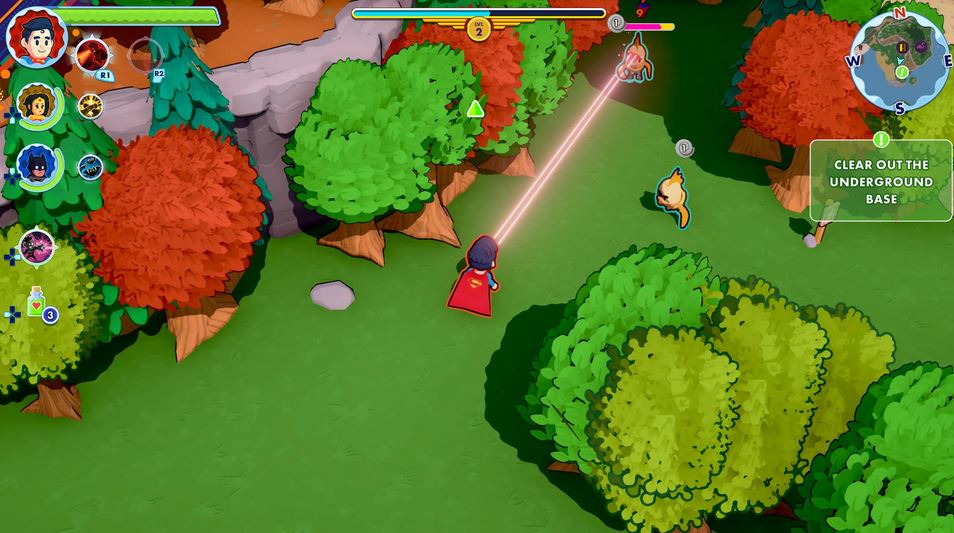 Graphically, the title mirrors the Minimates figures or other cutesy super hero figures with its quirky style of characters and surprisingly the world of DC's Justice League Cosmic Chaos is well built with various places to explore from land to sea. Characters look like their comic book counterparts and while the city looks LEGO-like, there are some nice special effects, lighting and rolling clouds and plenty of background ambience to make Happy Harbor feel like a living breathing city, just with the Justice League running around. Voice acting is professional and can be quite amusing at times which nicely suits this all-age story.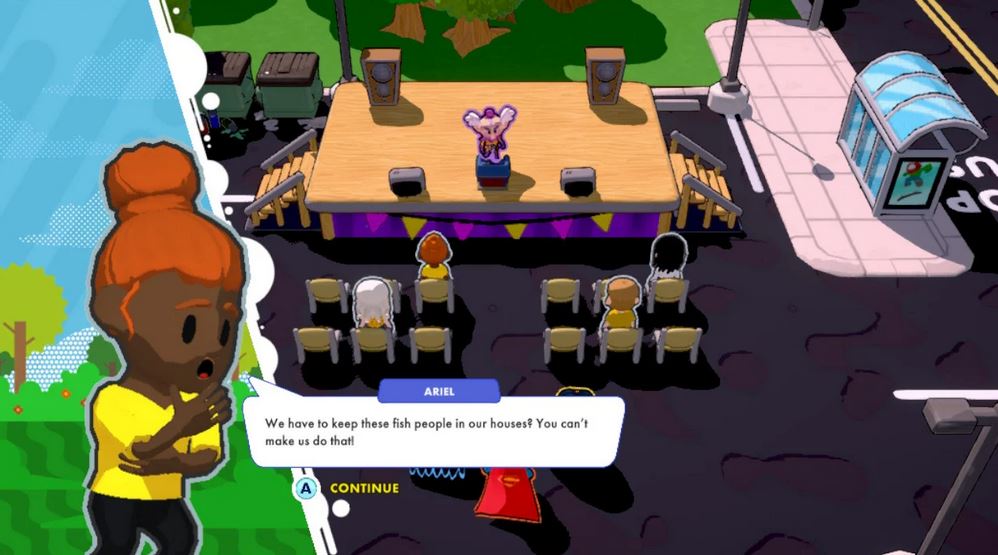 Final thoughts?
DC's Justice League Cosmic Chaos is a game that younger gamers will enjoy, even geeky pop culture fans like myself. You can tell that the developers have an affinity of DC Comics, particularly with all the Easter Eggs and weird subtle references that are littered through Happy Harbor. All in all, a sturdy gaming engine with strong controls and well-crafted story featuring the amusing Mxyzptlk and three of the Justice League's most powerful heroes, Superman, Wonder Woman and Batman. It's just a shame that there is no campaign co-op but nonetheless, it works well as a single-player game.