Blu-ray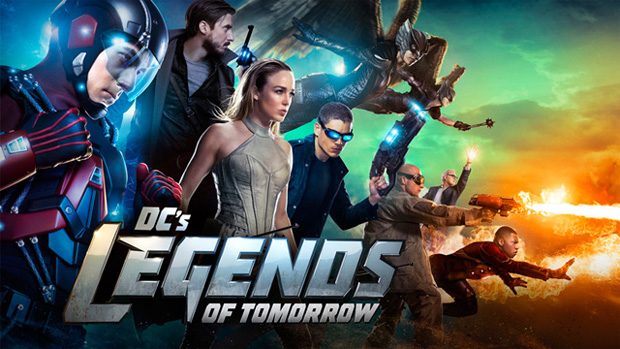 Published on September 18th, 2016 | by Tory Favro
DC's Legends of Tomorrow Season 1 Blu-Ray Review
This series is beyond good. I binged upon episode after episode, and loved every minute of it. At first I was dubious about just how good this could be; let's face it this is a series that unite a group of B-grade heroes on a quest travelling through time… I should have had more faith.
Whilst DC has regularly tanked on the big screen recently, they have been offering up really strong fair on the small one and this is just another example of how you get things done right. I do have to warn you though, the DC Universe continues through all theses shows and with Legends being the most recent, so I had multiple spoilers along the way as people who appeared in the show were missing or assumed dead in others. Once I got over that it was awesome sailing.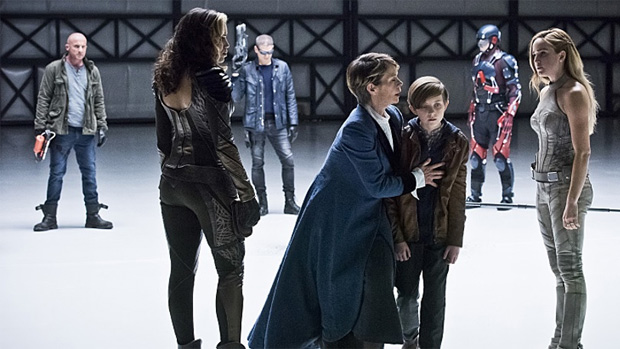 The storyline follows ex Time Master Rip Hunter who lost his wife and child to the immortal Vandal Savage who has through the course of history been hell bent on bending the world to his idea of rule. Rip goes back to the year 2016 and enlists the help of various heroes and villains who possess skill sets suitable to what he thinks the mission will entail.
These are White Canary, Firestorm, Captain Cold, Heat Wave and Atom, along with Hawkgirl and Hawkman. Picking key points in history that are believed to be affected by Savage, the team travels to them on the time travelling ship the Waverider to try and stop Savage in his tracks, thus hoping to avert that devastation that Savage will create in the future.
This series reminded me a bit of Star Trek at times with the team hopping to different points in history and dressing in outfits from that period. Despite the underlying serious tones, there is certainly a sense of fun that goes on during the entire thing. You can tell that all involved genuinely had fun making this series; in particular I loved just how overblown Captain Cold and Heat Wave were. All scenes that they were in had them stealing the show by a long shot.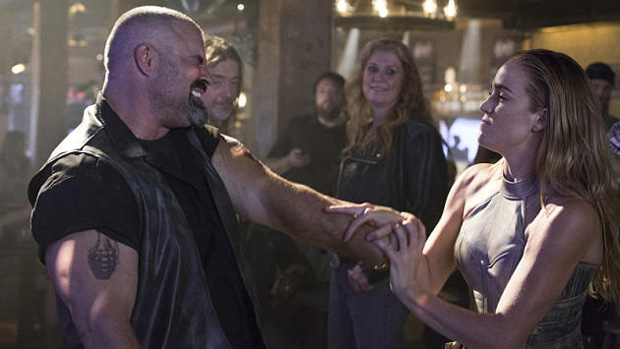 The effects in the series are awesome and if you watch the extras, you can see just how much effort was put into making the show look as good as it does. Every set has had a great deal of attention to detail put into it and there is not a moment where I really doubted what I was looking at. The Blu-ray is crisp and clean in the transfer making it a delight to watch. Audio was of a very high calibre also, which should please though of us who are fussy in what they listen to.
Special Features on the discs allowed a great deal of insight in to the making of the show, along with a very cool gag reel. They include:
A fantastic voyage: Touring the Waverider set
History in the Making
Jonah Hex: Hex Marks the Spot
DC's Legends of Tomorrow: 2015 Comic-Con Panel
Gag Reel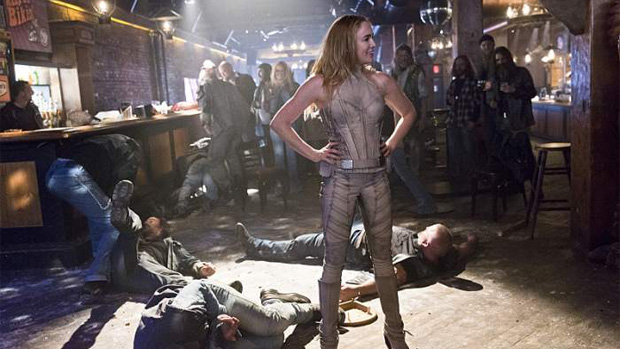 Final Thoughts?
In summary, this show is a must have for those who are loving the current crop of shows that are being brought to life in the DC Universe. It is a great series to watch, and one that I almost insist you go out and buy! A fun and adventurous journey for everyone.
Blu-ray Details
Actors – Victor Garber, Brandon Routh, Arthur Darvill, Caity Lotz, Franz Drameh, Dominic Purcell, Ciara Renée, Amy Pemberton, Wentworth Miller
Film Genre – TV Sci-Fi
Label – Roadshow
Audio – English (DTS-HD 5.1)
Subtitles – English
Running Time – 681
Aspect Ratio – 1.78:1
Region Coding – B (Blu-Ray)
TV Standard – PAL
Rating – M
Consumer Advice Line – Mature themes and violence
Year of Release – 2016
Primary Format – Movies/TV – Blu-Ray