Xbox Series X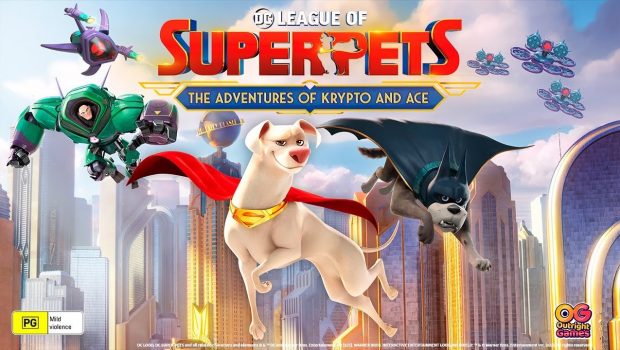 Published on September 18th, 2022 | by Andrew Bistak
DC League of Super-Pets The Adventures of Krypto and Ace Review #XSX (Xbox Series X)
If you have younger kids who enjoyed the latest holiday film DC League of Super-Pets starring the delightful Dwayne Johnson and amusing Kevin Hart, then this game, DC League of Super-Pets The Adventures of Krypto and Ace will definitely resonate with them as it stars two of the main characters. This arcade adventure is also created by the PHL Collective (Ben 10: Omni-Charged) as the game follows Krypto and Ace who are trying to free the stray pets of Metropolis who have been imprisoned by the nefarious and very naughty Lex Luthor and his minions.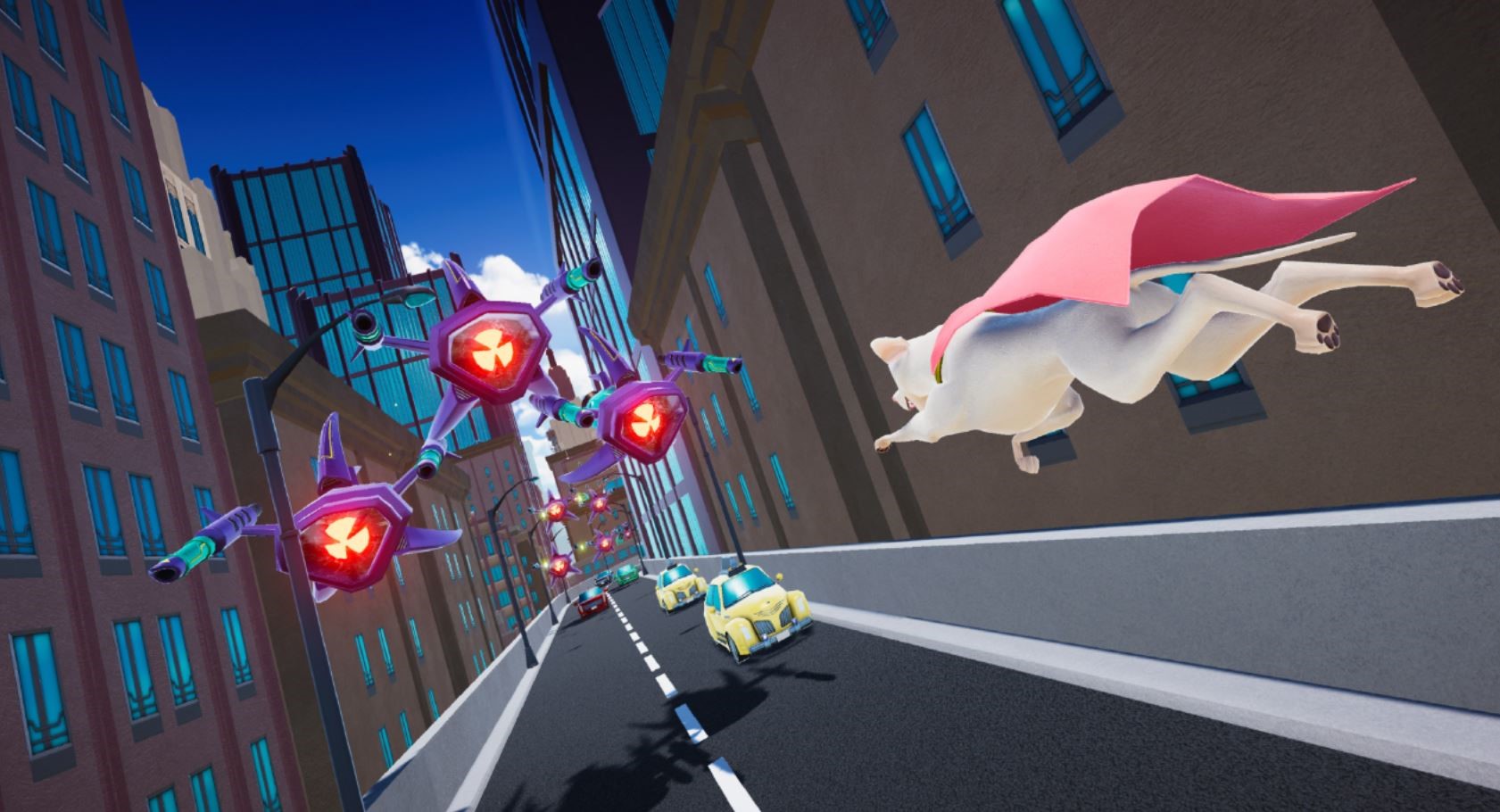 Now if you're an older gamer, DC League of Super-Pets The Adventures of Krypto and Ace will be a grind with the limited diversity in the gameplay and also stages. Although it is fun flying around Metropolis, it is runner opposed to open-world game that does become repetitive.
The main premise is to defeat a string of enemies on each stage, however, your characters will receive power-ups as they progress which does make the title more compelling as you're flying around as Superman's best friend, Krypto as he fires his lasers and uses his super speed.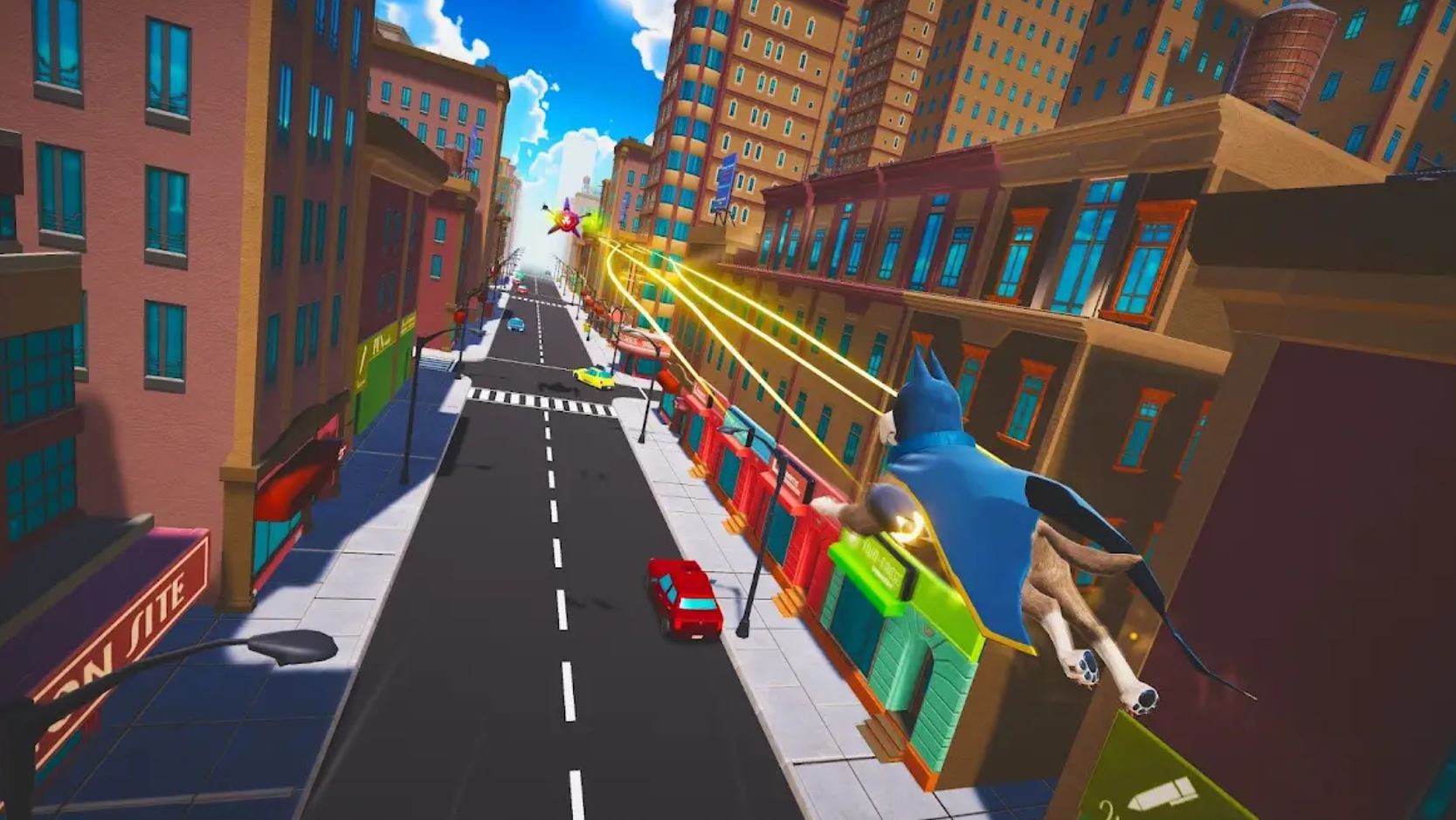 As you fight the LexBots and rescue the strays, you are awarded on how you performed, including in-game bonuses to upgrade your superpowers which is needed when you finally face the mastermind villain himself, Lex Luthor. The most difficult aspect to the game is dodging things in your flight path which can end your flight path very quickly, both for Krypto and Ace!
While there are subtle distractions here and there besides flying around Metropolis, there is an amusing life-sim distraction that requires you to solve a riddle in order for your rescued pet to be adopted to one of the many denizens of Metropolis. For younger children who don't read, adult support will be needed for this aspect.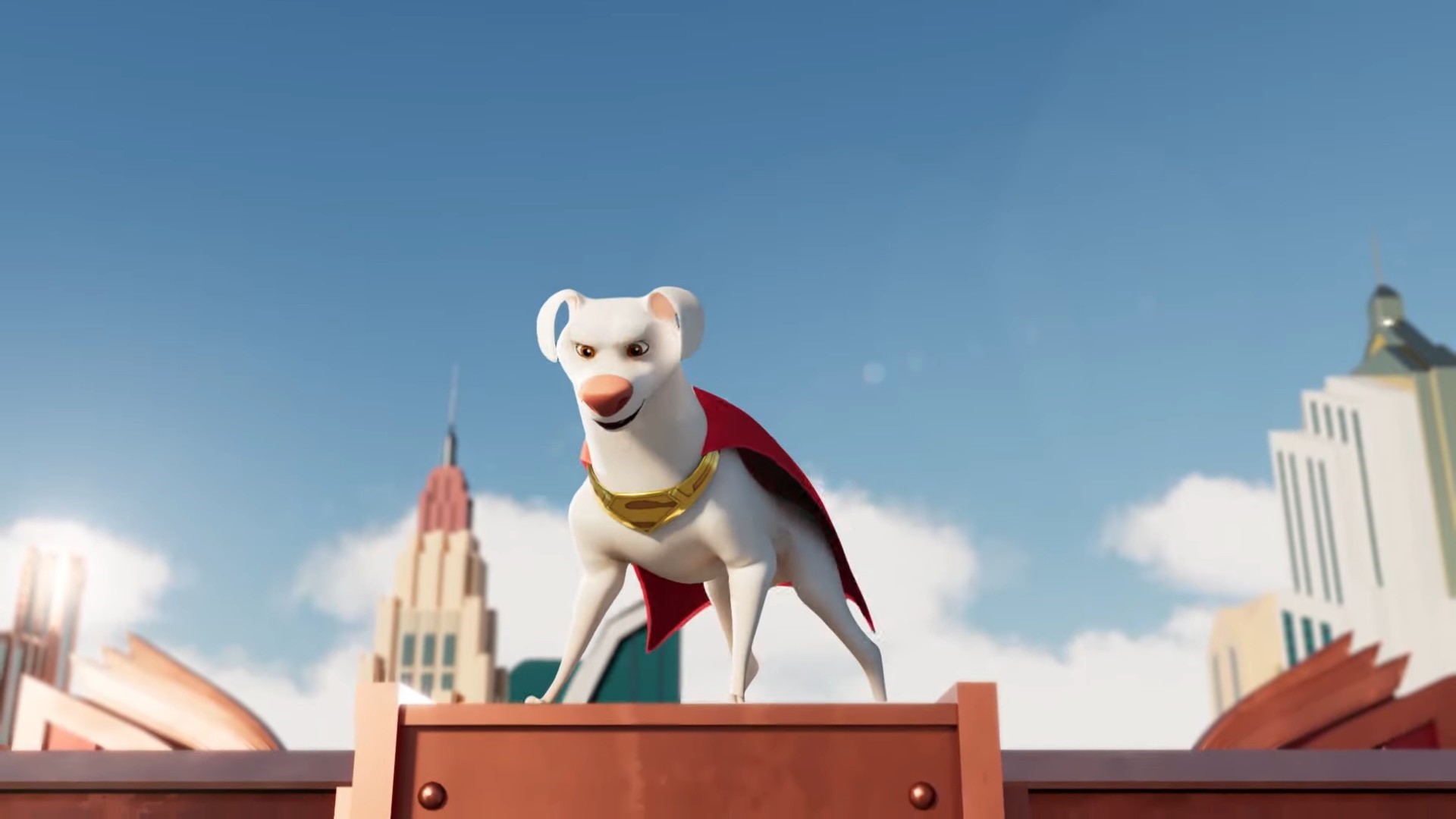 Graphics / Audio
Graphically, DC League of Super-Pets does look a little plain and simple on the Xbox Series X which is a shame because Peppa Pig from the same distributor was fantastic. So what does this mean, environments are a little bland but again, probably a moot point for children as their movie pet heroes have been brought to life as they control them to smash robots to smithereens . Add in special effects, music and voice acting and this nicely complements the gameplay.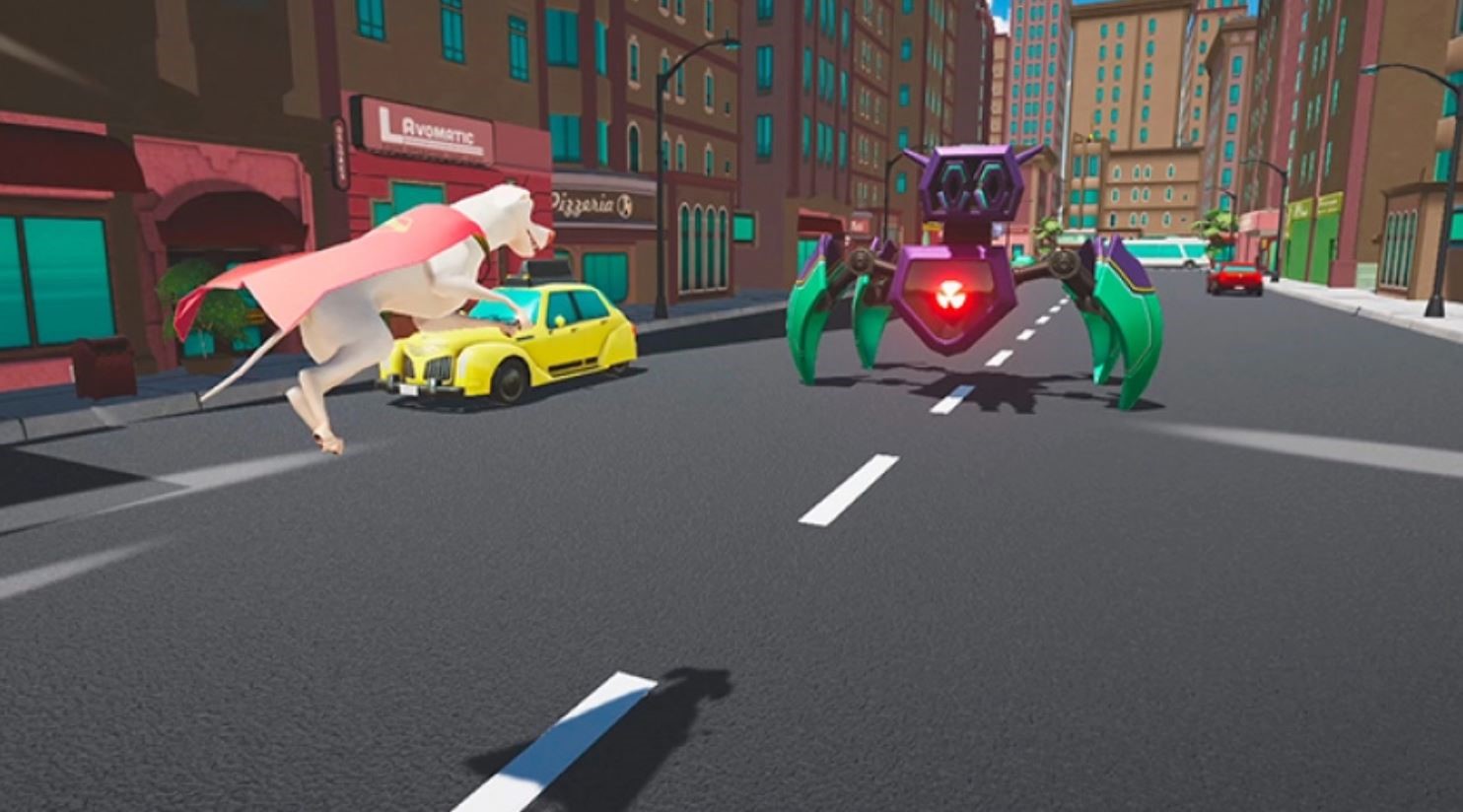 Final Thoughts?
Although not the worst movie tie-in-game, DC League of Super-Pets The Adventures of Krypto and Ace does have its moments that again is for that younger gamer. Nonetheless, a canine distraction of not-quite super-heroic proportions!