Uncategorized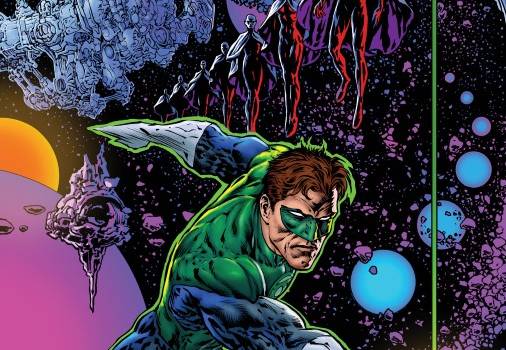 Published on January 18th, 2020 | by Andrew Bistak
DC EXCLUSIVE First Look at The Green Lantern: Season Two #1 (of 12) @grantmorrison @LiamRSharp
Is the Universe Ready for…the Young Guardians?
The team of writer Grant Morrison and artist Liam Sharp continue their bold new take on the Emerald Warrior in a wild 30-page second season opener—The Green Lantern: Season Two #1!
In the wake of the Blackstar incursion, Hal Jordan and his fellow Lanterns must pick up the pieces from that cataclysmic conclusion. Among them is Jordan's next critical mission: search for the next generation of cosmic immortals. Is the universe ready for…the Young Guardians?
"The first issue is about Hal Jordan going in search of replacements for the Guardians of the Universe," Morrison said in an Entertainment Weekly exclusive. "It ties into all the big stuff that's happening in the DC Universe next year, so there's a little bit of that but the fun was 'let's mess up the status quo.' These are new Guardians with very different ideas of what's right and wrong. Instead of Hal butting heads with these geriatric space dudes that he always had problems with, where he was the young cocky guy and they were the old heads, suddenly we have Young Guardians."
Sharp added, "in a way it's not that Hal Jordan is a superhero amongst humans, he's a superhero amongst Green Lanterns. Whether he's our favorite Green Lantern or not, it's established in the tomes of Green Lantern lore that he's the greatest Green Lantern of all time. You go to the future, they're still talking about Hal Jordan. We're in the midst of telling the story of the greatest Green Lantern of them all."
The Green Lantern: Season Two #1 (of 12)
Written by Grant Morrison
Art and cover by Liam Sharp
Colors by Steve Oliff
In Shops: Feb 12, 2020