Comics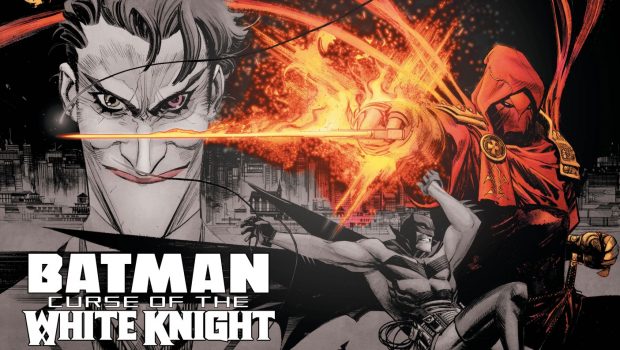 Published on July 25th, 2019 | by Admin
DC Debuts Official Trailer for 7/24 Release of Batman: Curse of the White Knight
This Wednesday, July 24, 2019, DC proudly presents the next chapter of Sean Murphy's monumental Bat-saga with Batman: Curse of the White Knight #1. Earlier today, DC debuted a trailer to celebrate the eagerly awaited sequel to Murphy's best-selling Batman: White Knight.
Following the critical success of Batman: White Knight, Murphy is putting a new spin on this upcoming series, with The Joker recruiting a new, savage partner, an avenging angel named Azrael, to help him expose a shocking revelation about the Wayne family's legacy. As Batman rushes to protect the city and his loved ones from this corrupt conspiracy, the Dark Knight will come face to face with the horrifying truth.
Murphy's smash hit Batman: White Knight delivered an alternative examination of the relationship between the greatest rivals in the DC universe. By curing The Joker of his insanity and making him an advocate for good in Gotham City, Murphy led Batman down his own path of madness. The story continues in this exciting new miniseries.
Batman: Curse of the White Knight is an eight-issue series by Sean Murphy and Matt Hollingsworth, releasing monthly. Head to your LCS for a copy of the debut issue today!
GALLERY