Comics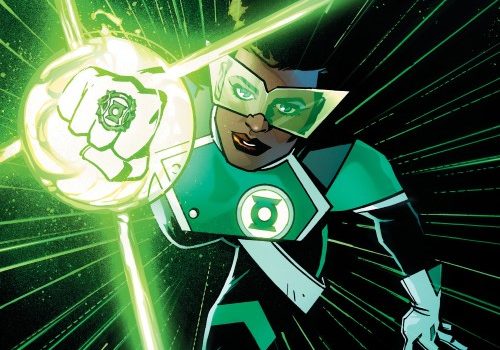 Published on October 16th, 2019 | by Andrew Bistak
DC Comics First Look at Far Sector #1
Can't get enough Green Lantern? Then you've come to the right place courtesy of N.K. Jemisin, the acclaimed, award-winning author of The Broken Earth and Inheritance science fiction trilogies who makes her comic book debut with bestselling Naomi artist Jamal Campbell as they thrust you into Far Sector, a stunning, mind-bending, sci-fi mystery on the other side of the DC universe!
For the past six months, newly chosen Green Lantern Sojourner "Jo" Mullein has been protecting the City Enduring, a massive metropolis of 20 billion people. The city has maintained peace for over 500 years by stripping its citizens of their ability to feel. As a result, violent crime is virtually unheard of, and murder is nonexistent.
But that's all about to change in this new maxiseries that adds a new chapter to the legacy of the Green Lanterns! DC's Far Sector #1 will carry an Ages 17+ content descriptor (for mature readers) and will retail for $3.99.
Far Sector #1
Written by N.K. Jemisin
Art by Jamal Campbell
Cover by Jamal Campbell
Variant Covers by Shawn Martinbrough and Jamie McKelvie
In Shops: Nov 13, 2019
Final Orders Due: Oct 21, 2019
SRP: $3.99