Games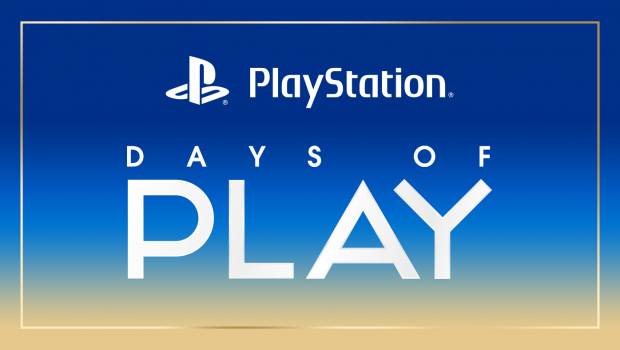 Published on May 30th, 2018 | by Admin
Days of Play: Sony Interactive Entertainment Unveils Limited Edition PS4 and Huge Discounts During Days of Play 2018
Sydney, May 30, 2018 – Sony Interactive Entertainment (SIE) today announced that Days of Play will be returning in 2018 offering gamers great savings across PlayStation® software, hardware and services. The Days of Play sale will take place from the 8th to the 18th June globally and this year includes incredible deals on a new PlayStation®4 (PS4™) Days of Play Limited Edition[1]. Featuring the iconic PlayStation shapes in a dazzling gold design, this 500GB HDD PS4 comes with an additional DUALSHOCK®4 wireless controller[2].
Within the Days of Play sale, PlayStation™Store (PS Store) are offering huge savings on AAA PS4 games from Sony Interactive Entertainment Worldwide Studios (SIE WWS) titles such as Horizon Zero Dawn™, Shadow of the Colossus and fastest-selling first party PS4 title God of War as well as third party titles such as Call of Duty®: WWII (Activision), Far Cry 5 (Ubisoft), Assassin's Creed® Origins (Ubisoft) and Grand Theft Auto V (Rockstar Games).
In addition, the PlayStation®VR (PS VR) starter pack[3] – which includes what gamers need for fully immersive gaming – is offered alongside fantastic deals on a range of PS VR software, including SIE WWS titles Farpoint and Starblood Arena . Other offers include PS4 software bundles, hardware peripherals, including a range of DUALSHOCK®4s and the Platinum Wireless Headset.
Discounts will also apply to PlayStation services, including PlayStation®Plus (PS Plus) as well as on PlayStation®Gear, which offers a wide range of popular gaming merchandise, with new savings added throughout Days of Play.
Jim Ryan, Deputy President, and Head of Global Sales & Marketing, SIE said "It is great to see Days of Play returning in 2018. For us it's all about thanking the fans – making sure they get the chance to play the latest blockbusters or enjoy completely new or enhanced experiences on PlayStation. This year even more PlayStation products will be offered at a great value by select retailers, along with launching a Limited Edition PS4, designed especially for Days of Play. It's the passionate community which makes PlayStation the best place to play and Days of Play is our way of helping people discover new experiences and play more."
Incredible deals on hardware, bundles and accessories across Europe, Australia & New Zealand include:
500 GB PS4 Days of Play Limited Edition  AUD $439.95 RRP
PS VR Starter Pack and with bonus software title  AUD $349.95 RRP
DUALSHOCK4 and Limited Edition DUALSHOCK4 from AUD $59.95 RRP
Gold and Platinum Wireless Headset from AUD $89.95 RRP
Savings on AAA PS4 games from SIE WWS included in the Days of Play sale across Europe, Australia and New Zealand:
God Of War     AUD $69.95 RRP
GT Sport          AUD $24.95 RRP
Shadow of Colossus     AUD 24.95 RRP
Uncharted Lost Legacy           AUD $24.95 RRP
Horizon Complete Edition AUD $39.95 RRP
Uncharted 4    AUD $24.95 RRP
Horizon Zero Dawn     AUD $24.95 RRP
To celebrate the Days of Play sale SIE is hosting a Days of (in selected territories across SIEE) Play competition" for the chance to win a PlayStation®4 Days of Play Limited Edition 500GB, PlayStation®VR Starter Pack, 12 month PS Plus membership and PS Store wallet top up every month for a year. The competition will be hosted on https://blog.eu.playstation.com/ and competition registration opens on the 29th May and closes on the 8th June at 10:00am and will run the eleven day duration of the Days of Play sale (8th – 18th June) in selected countries[4]. For further information on the competition mechanic and how to enter please visit  www.playstation.com/daysofplay.
Stay tuned to www.playstation.com/daysofplay for all the information you'll need, and to check out all the deals that are available in your region to make it a summer of play.