PS4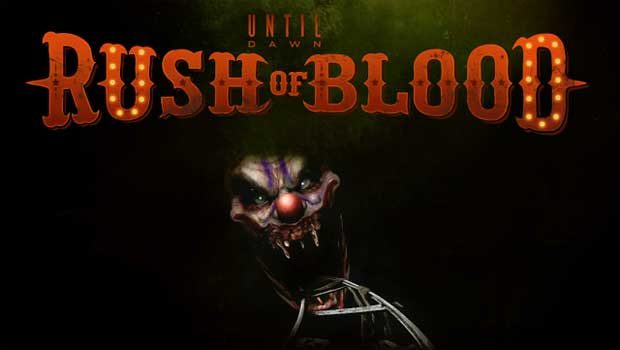 Published on November 15th, 2016 | by James Wright
Until Dawn Rush of Blood Review
Summary: Until Dawn Rush of Blood is a really fun VR experience on the PlayStation VR!
Virtual Reality + Horror = Match made in gaming heaven and Sony's new horror title for their PlayStation VR platform, Until Dawn Rush of Blood definitely hits that 'bloody' spot! At its gaming heart, Until Dawn Rush of Blood is n rails shooter that is filled with all the classic archetypes and clichés of the horror genre which makes the game so fun. Add in the aspect of VR and it's almost like you are in some sick and twisted world which is where this game shines.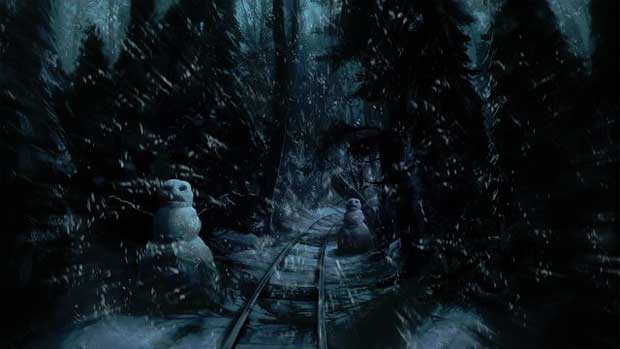 There's also a couple of scenes that scared the absolutely living daylights out of me and in the world of VR, that's an acceptable risk of enjoyment because if I'm playing a horror, especially something so immersive, I want to be scared. I'm just thankful I don't have a heart condition… or do I now? In terms of story, there are 'some' links to the original Until Dawn game but you don't need to know what happened in that game to enjoy this instalment as you're introduced to a strange ringmaster who gives you a dire warning about the ride you're about to embark on. Needless to say you ignore his warnings as you start the ride of your life!
So if you've played any rail shooters before or those classic gun games of yesteryear, you'll be in for a similar experience with Until Dawn Rush of Blood but something that is a hell of a lot more personal. So when I put the PlayStation VR headset, I actually felt like was in this twisted horror film as I was shooting at enemies and searching for collectibles in order to get the most out of this experience. Interestingly enough those 'roller coaster' type areas worked surprisingly well on VR and it didn't make me too queasy either. As it's a VR title, looking around lets you see the entire world and for the most part, enemies were quite easy to see (and defeat) as you pulled out your dual weapons.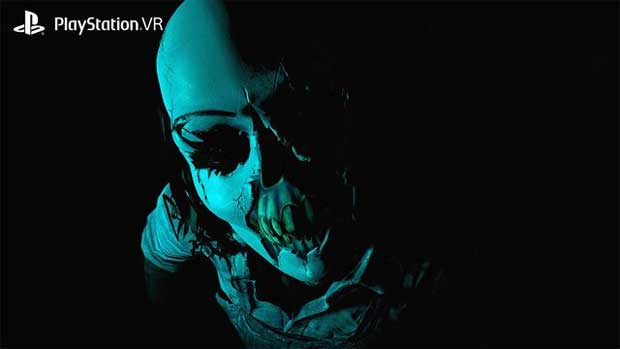 The game does contain a tutorial which teaches you the mechanics of the game and more importantly how you navigate and interact with this world. After the tutorial, you're thrown into this nightmare world of evil clowns, zombies, demons and spiders… which is my scariest fear ever as I suffer a little from arachnophobia so seeing the spiders was not a very fond experience for me. Character development is pretty damn sweet as well!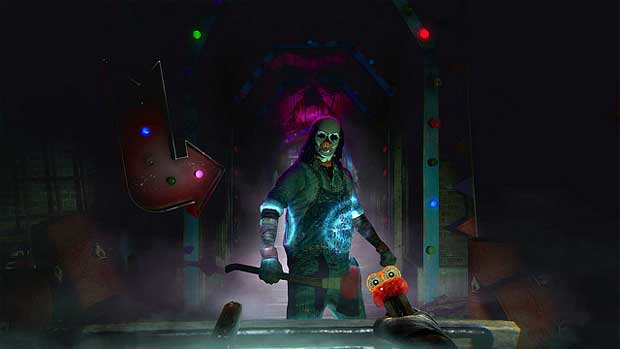 Although the game is a rails shooter, you do get some control over direction where you need to shoot switches that leads you to another area. Level design is really fun in this game and the developers employ all those clichéd horror environments to help with the scares as you embark on the world's most nightmarish roller coaster experience.
The game also supports both the Move controllers or the DualShock 4 controller and both systems worked fine. I actually found the Move controllers a little more realistic, however when it comes to precision (not that this counts for much), the DualShock 4 controller is the way to go. So it's basically point, shoot and reload. Your weapons also have a torch on them as well which assists with aiming, especially in those dark areas.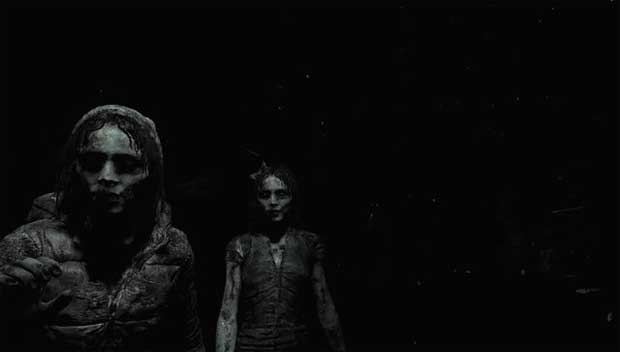 So as you shoot enemies and other objects like vases and crates in the game, this counts towards your high score that definitely gives the title additional replay value. There's also a handful of weapons in the game to find and use but my favourite was the trusty shotgun. However if you do run out of ammunition for the more powerful guns, the game still gives you access to your stock standard hand guns. All in all, a fun and very affordable VR experience for the PlayStation!
Graphics/Audio
Graphically, Until Dawn Rush of Blood is a good looking VR title on the PlayStation VR that successfully creates this very creep world set in the Until Dawn universe. At times, it's mysterious, other times dark and dreary and the enemies that you encounter are well modelled and like they are out of some Lovecraftian horror sotry. Add in gore and some very clever use of lighting and this is a really fun VR experience.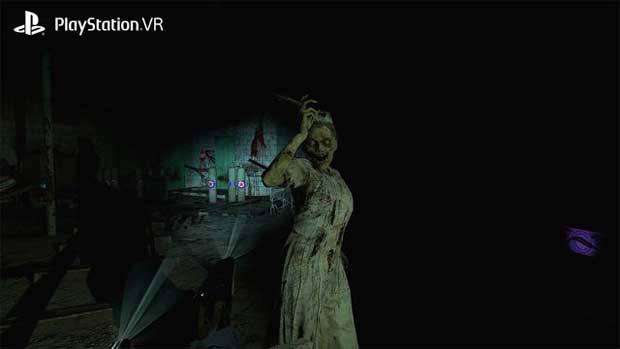 Audio is quite scary from screams to the sounds of the slaughterhouse and even this creepy baby crying in the background which really sent shivers up my spine. For a game such as Until Dawn Rush of Blood, less is more when it comes for audio and thankfully the developers took this route. Add in lots of other scary sound effects and the world is quite an interactive and almost a real place.
Final Thoughts?
Until Dawn Rush of Blood is one of the PlayStation VR highlights and successfully takes the tried and tested rail shooter and transforms it into an over the top game that almost makes it like you are there. Add in lots of collectibles to be found and some different paths the replay value is quite decent. Great graphics and controls, Until Dawn Rush of Blood is a must have VR game for your PlayStation VR!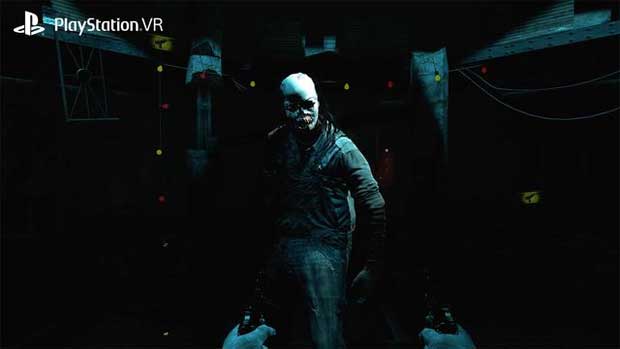 Game Details
Primary Format – Games – Playstation 4
Game Genre – Action & Adventure
Rating – MA15+
Consumer Advice – Strong horror themes and violence, VR and online interactivity