Events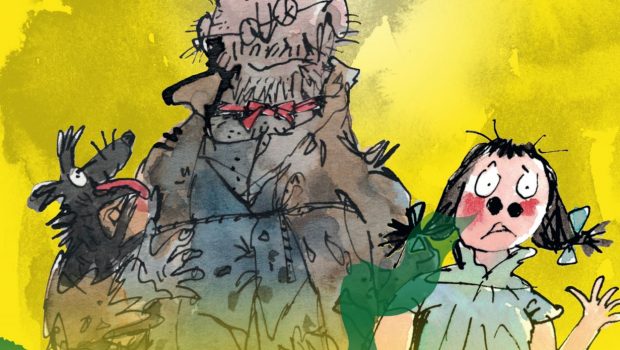 Published on November 3rd, 2016 | by admin
David Walliams' award-winning book Mr Stink live on stage at Arts Centre Melbourne
MELBOURNE THURSDAY 2 NOVEMBER 2016 – English comedian, actor and author David Walliams' award-winning book Mr Stink will be brought to life on Arts Centre Melbourne's Playhouse stage from 1 – 9 April 2017 as part of a national tour. The charming original Australian adaptation is suitable for children aged 6-12 years and their adults.

Written by Maryam Master and directed by Jonathan Biggins the touching, twisted and very smelly adaptation begins when Chloe, just about the loneliest girl in the world, makes friends with Mr Stink, the local tramp. Sure he smells a bit, but he's the only person who's ever been nice to her. So, when Mr Stink needs a place to stay, Chloe decides to hide him in the garden shed.
Now Chloe's got to make sure no one finds out her secret, but she's about to learn that some secrets have a way of leading to disaster. And speaking of secrets, there just might be more to Mr Stink than meets the eye… or the nose…
Mr Stink was first published in 2009 and is David Walliams' second novel for children. The thought provoking and often hilarious story explores themes of social justice, homelessness, bullying, prejudice, and family relationships.
"Mr Stink stank. He also stunk. And if it was correct English to say he stinked, then he stinked as well…"

David Walliams is an acclaimed actor and writer best known for the multi-award-winning television sketch show Little Britain, Britain's Got Talent and Stardust. He published his first novel for children, The Boy in the Dress, in 2008. He is the biggest selling UK children's author to debut this century. His books have been translated into more than forty-six languages and have sold more than eight million copies in the UK alone. His 2013 publication Demon Dentist went immediately to number one in the bookseller charts and both Mr Stink and Gangsta Granny have been adapted for television.
Writer Maryam Master has almost 20 years' experience writing for young audiences. In 2014 she wrote the stage adaptation of Oliver Jeffers' book The Incredible Book Eating Boy, which premiered at the Sydney Opera House. Maryam has also written Lah Lah's Big Live Band, 'Twas the Night Before Christmas, Jingle Bell Jazz and Staging Stories. She has also has written for many major Australian and international television programs including Elmo and Ollie, Hoopla Doopla, Lah-Lah's Adventures, Blinky Bill, Animalscope, Raggs, Blue Water High and Bambaloo.
Director Jonathan Biggins won the 2010 Helpmann Award for Best Direction of a Musical for his production of Avenue Q. Other credits include Noises Off and The Republic of Myopia for Sydney Theatre Company, Flatfoot for Ensemble Theatre, Orpheus in the Underworld for Opera Australia and Opera South Australia and Pete the Sheep for Monkey Baa, which earned a Helpmann Award nomination for Best Presentation for Children.
CDP, the team that brought you the Australian productions of The Gruffalo, The Gruffalo's Child, Room on the Broom, The Incredible Book Eating Boy, The 13-Storey Treehouse, The 26-Storey Treehouse, The 52-Storey Treehouse and Snugglepot and Cuddlepie is an award winning independent theatre production house specialising in boutique theatre.
Arts Centre Melbourne presents a CDP Kids Production Mr Stink
A play by Maryam Master, Based on a book by David Walliams, Directed by Jonathan Biggins
1-9 April 2017
10am, 12pm and 3.30pm : 1 & 8 April, 11am & 2pm: 2,3,5,6,7,9 April
Auslan Interpreted Performance: 1 April, 12pm, Access Friendly Performance: 5 April, 11am
Arts Centre Melbourne, Playhouse, Ages 6-12
Book: artscentremelbourne.com.au or 1300 182 183

TICKETS ON SALE THURSDAY 9AM 10 NOVEMBER