Events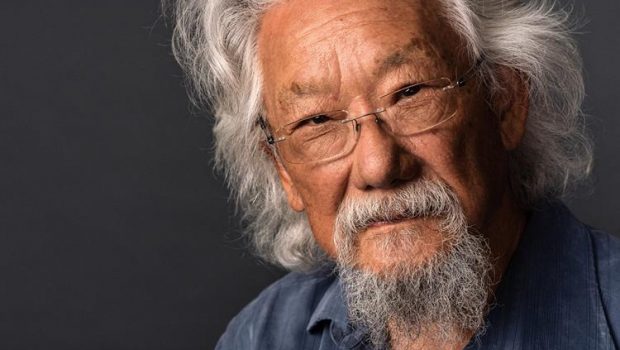 Published on June 29th, 2023 | by Adrian Gunning
David Suzuki speaks exclusively at IMAX for inaugural Now or Never festival
As a precinct and foundation partner for the brand new Now or Never festival, Museums Victoria serves up an exciting program including interactive VR gaming and a talk from one of the world's most renowned environmentalists. This announcement comes in addition to the May news of large-scale music returning to the historic Royal Exhibition Building for the first time in 20 years, boasting a cutting-edge line-up of local artists and international headliners.
City of Melbourne's Now or Never festival explores the intersection of art, ideas, sound and technology  across 17 days from 17 August – 2 September, with Melbourne Museum, Royal Exhibition Building and the Plaza an always on festival precinct.
"We are so pleased to be part of City of Melbourne's spectacular new festival which delves into the cerebral and emotive possibilities where art, ideas and technology converge," said Museums Victoria Director & CEO Lynley Crosswell. "And we are especially thrilled to bring the brilliant David Suzuki to our Future Forums series."
Celebrating National Science Week, world renowned environmentalist Dr. David Suzuki will be live streamed from Canada into IMAX as part of Museums Victoria's Future Forums series on Saturday 19 August, 12-1pm. In this exclusive event for Now or Never and in conversation with multi-award-winning ABC journalist and presenter Natasha Mitchell, Suzuki will discuss the profound significance of this moment in time for the future of life on Earth. After the presentation, audience members will have the rare opportunity to ask the influential figure questions in a live Q & A and gain valuable insights into the pressing environmental challenges we face.
And in Beyond the Screen (Saturday 19 August & Sunday 20 August), festival goers will be immersed in virtual experiences of the future, where VR gaming brings first-of-its-kind digital immersive experiences to life in Melbourne Museum's Learning Lab. On the Morning You Wake (To the End of the World) viscerally recreates the lived experiences of people who, for 38 minutes, had to react and make impossible decisions in the face of nuclear violence. Travel at 1,000km/h in a futuristic racing game through climate change ravaged landscapes in 22 Racing Series, and take a spacewalk on the International Space Station 400km about the Earth in Earthlight: Spacewalk. Virtual travelers can speak with developers about the ways video games can help us understand the world's most pressing issues and build a better tomorrow.
For more information and bookings go to: What's on – Melbourne Museum (museumsvictoria.com.au)