Interviews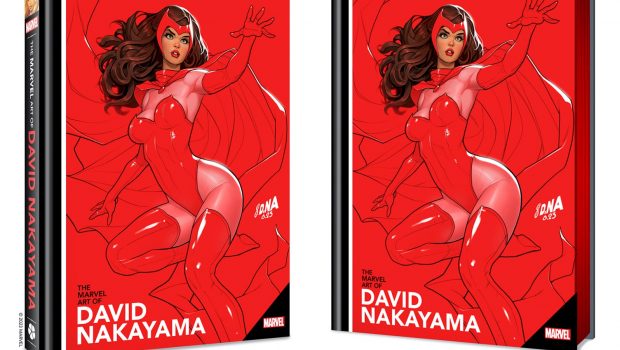 Published on September 19th, 2023 | by Adrian Gunning
DAVID NAKAYAMA INTERVIEW: THE MARVEL ART OF DAVID NAKAYAMA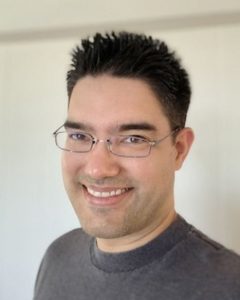 We catch-up with artist extraordinaire David Nakayama who is the latest artist to join the deluxe hardcover & portfolio series, The Marvel Art of. The Marvel Art of… books are a series of high-end, boutique artbooks that showcase legendary Marvel Comics artists, featuring iconic images alongside rare and never-before-seen artwork.
David Nakayama is known for his many X-MEN, DEADPOOL and SPIDER-MAN covers, highlighting his fun and colorful take on Marvel's iconic characters. After winning a talent contest to break into comics, he soon went into the video game industry, before returning to comic books at Marvel and gaining popularity as a cover artist with his exuberant and beautiful style gracing the likes of Scarlet Witch and Spider-Gwen to the White Queen.
Reaching the kickstarter goal at https://www.kickstarter.com/projects/cloverpressart/the-marvel-art-of-david-nakayama-a-deluxe-hc-and-portfolio?ref=12bo4j, this officially licensed MARVEL Deluxe Art Book and Portfolio features some of his greatest art such as Scarlet Witch, Spider-Man, Wolverine, Rogue and many more!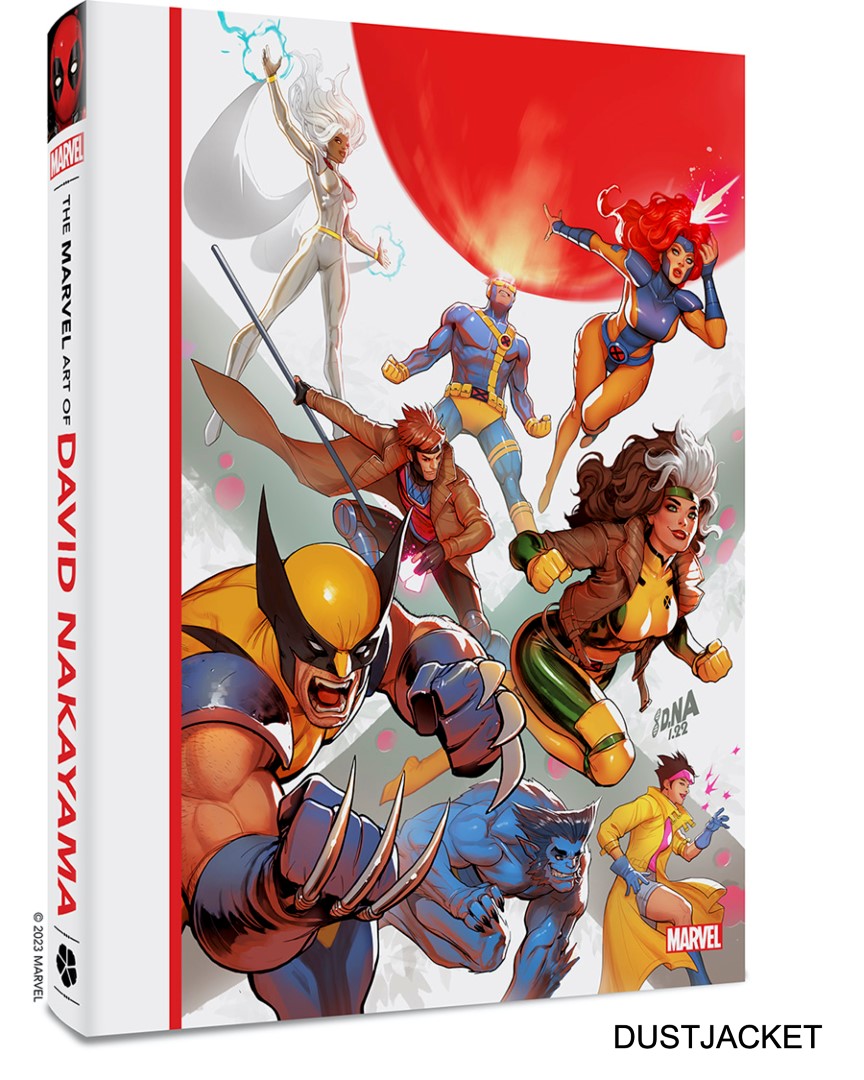 Welcome to Impulse Gamer, so tell us how you became involved in art and what was your first commercial piece?
Starting at about age 13, I knew pretty definitively that I wanted to work in comics, and I realized quickly that it came down to acquiring the skills over many years of practice. My first paid gig came while I was a student at the Kubert School. It was a 5-page story in Star Wars Tales #17.
What are some of the challenges to bringing your art to life?
Well, I don't have the simplest, fastest-to-draw style—that's for sure! The way I work requires quite a bit of painted rendering, and that takes time. But I wouldn't have it any other way. I think you have to draw what you think looks the best, right?
Who is your favourite comic character and why?
It's Captain America, and that's because I think he's the most pure of all the superheroes. He's not invulnerable, but he's infinitely brave and stands up for the little guy. What's more super-heroic than that?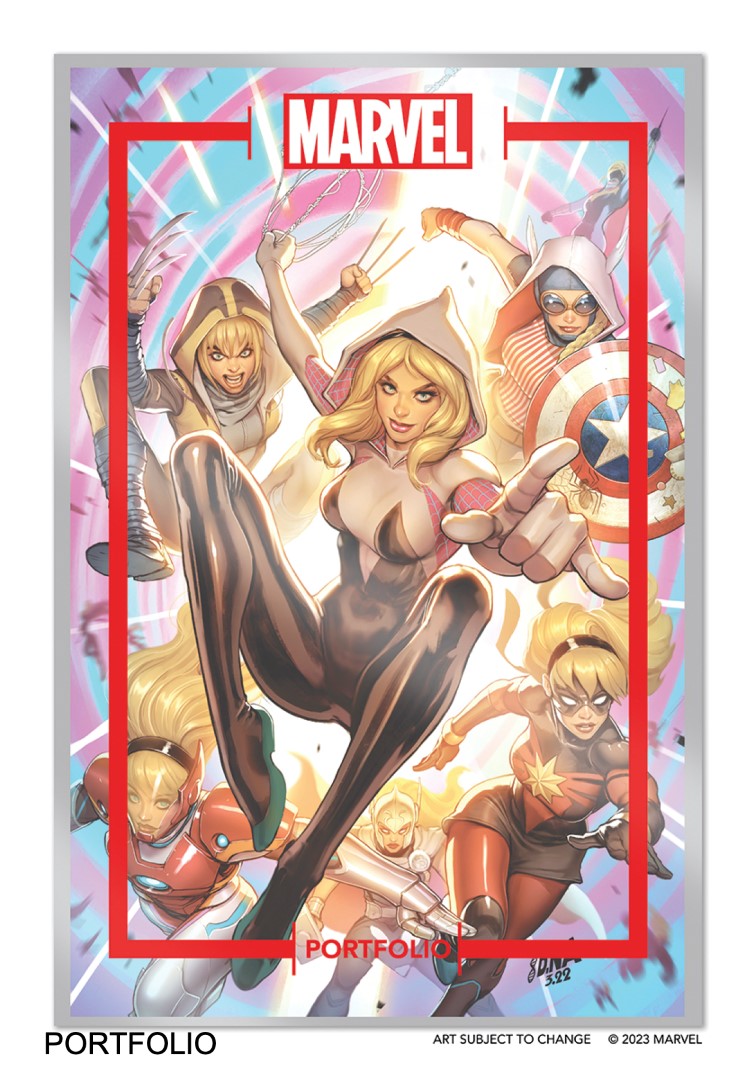 And most rewarding?
I'm going to say it's Scarlet Witch because I genuinely enjoy drawing her of course but also because the fans really seem to respond to those covers in particular. Of all the characters I might have chosen, that's the reason we decided to put her on the cover of this new book. It just felt right.
When you first found out you would be involved in THE MARVEL ART OF…, what were your thoughts?
It was a strange and wonderful coincidence because I happened to be planning a self-published sketchbook exactly when they called. When Clover reached out to me with the Hardcover offer, it was clear that they could help me deliver an amazing book at top quality, so I was very happy to put my sketchbook plans aside.
How do you pick the art that graces the book?
Haha, it took a lot of work! I spent a couple of days going back through my personal archive (well over 10 years of Photoshop files), kind of taking inventory of everything that I had, putting most of it into a 'For The Book' pile, but also occasionally cutting something that doesn't hold up. With about 300(!) covers in total to choose from, of course not everything can fit in the final book anyway.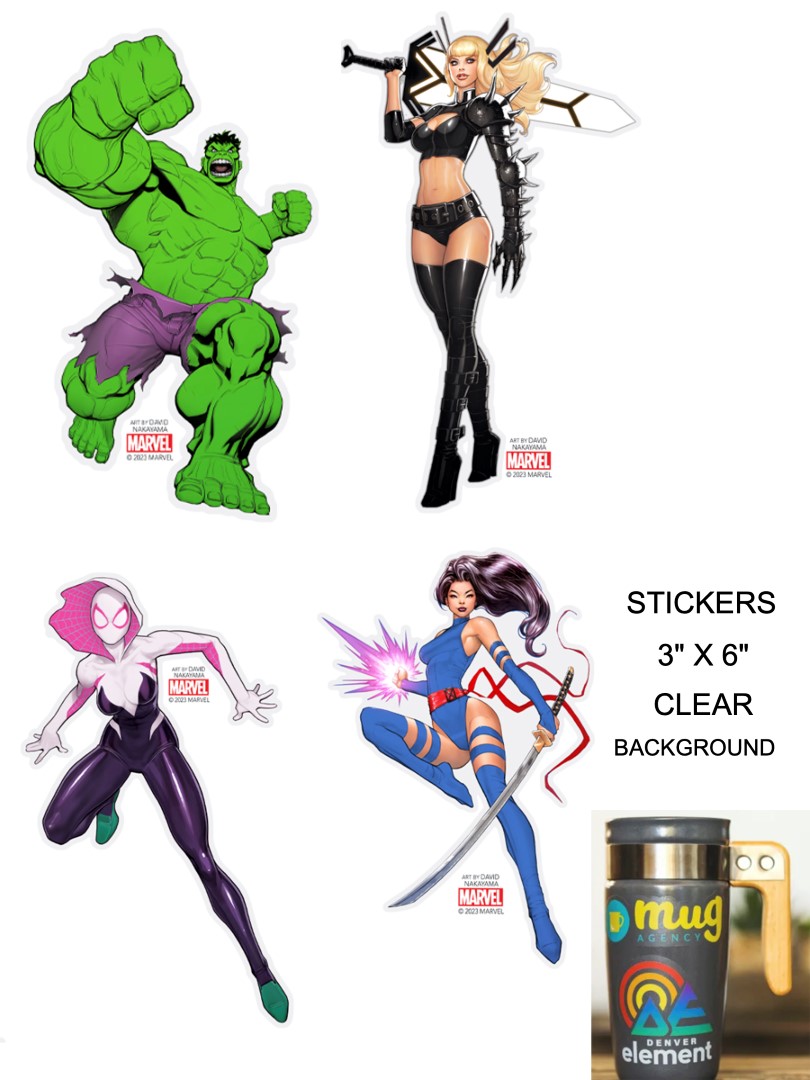 Ok… which is your favourite piece in this book?
Which is your favorite child, right? It's kind of an impossible question, but I do find that my personal favorite changes all the time, and it largely depends on what the audience thinks. Like, I can put something out into the world, but only when the audience embraces it through strong sales or Instagram Likes— that's when I start to feel that a piece is special.
What are you most looking forward to with this release?
When it arrives on my doorstep. That's when it becomes real. Until I have that printed book in my hands, the whole project feels hypothetical somehow, and I can't wait to truly see this dream come true.
If you could add your art to any comic character who would you choose and why?
I've been really fortunate to draw so many legendary comic book characters over the years. I'd love a good solid run on Captain America someday, but I'll also never get tired of the X-Men or Spider-Man. I've been a Marvel fan my entire life, so all of these characters are incredibly close to my heart.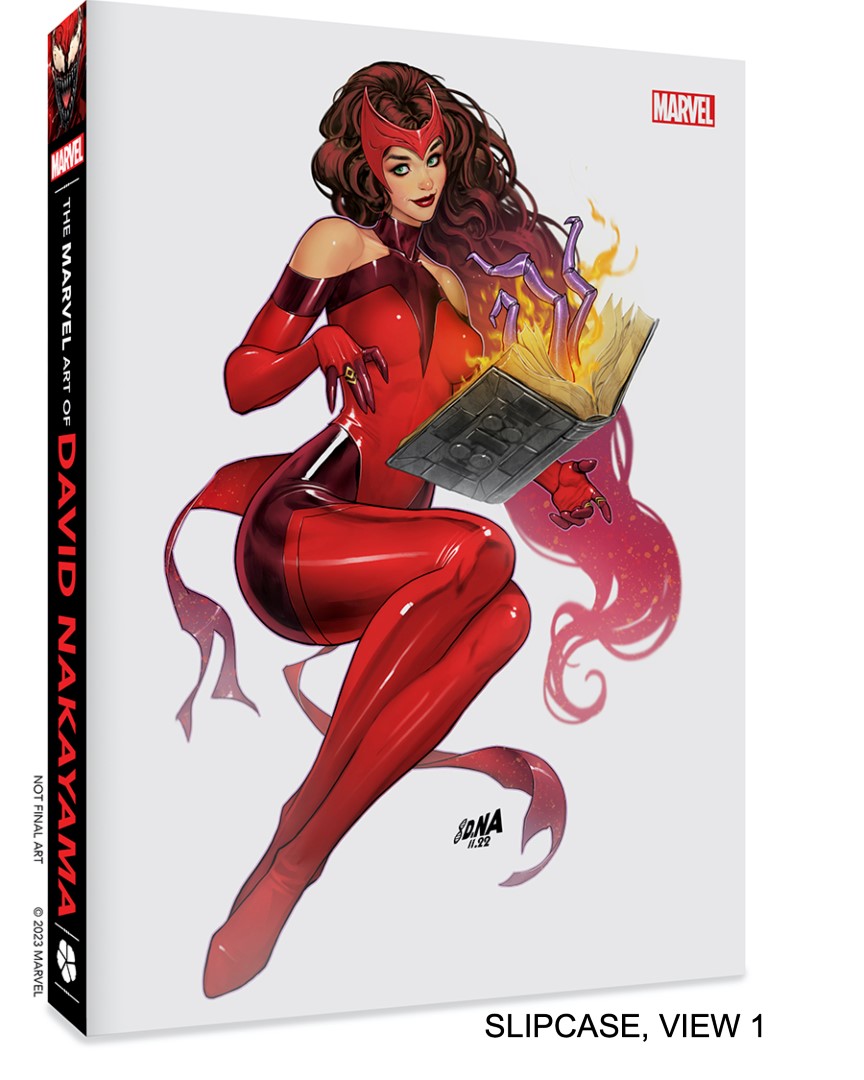 Lastly, what does the rest of 2023 and beyond hold for you?
New York Comic Con in October is my last show of the year. I'm sure will be busy putting the finishing touches on this Art Of book of course. Definitely some exciting projects coming up involving the X-Men as well as a Spider-Gwen cover assignment. I really can't complain! So much fun Marvel stuff to look forward to.