Interviews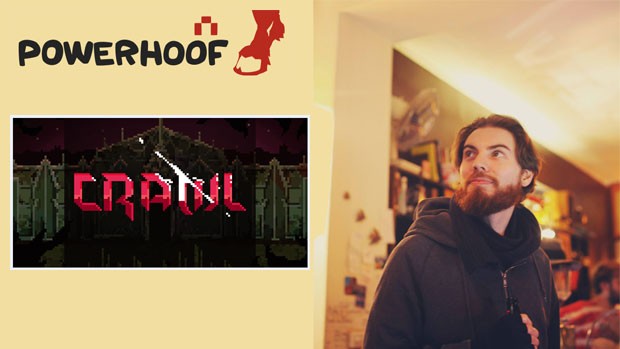 Published on October 29th, 2015 | by admin
Dave Lloyd Interview – Crawl (PAX AUS 2015)
WELCOME TO IMPULSE GAMER! SO WHAT BRINGS YOU TO PAX AUS THIS YEAR?
We're here to hang out and chat to people and play some Crawl! Being a developer in Melbourne, we're a bit isolated from the top half of the world. It's a loooong flight to go to the US to show off our stuff, so when there's something like PAX right in our backyard, there's no way we'd miss it!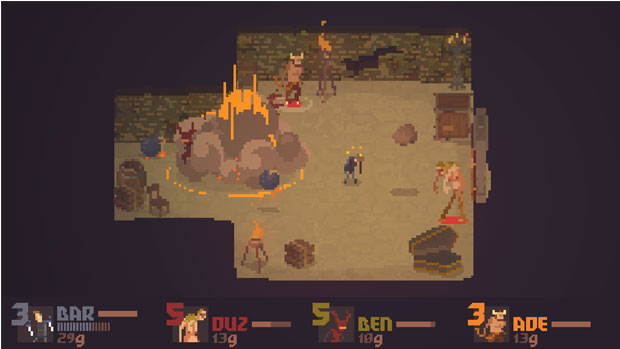 WHAT ARE YOU MOST LOOKING FORWARD TO PAX AUS?
Introducing new people to Crawl is really fun, Crawl has a local-multiplayer focus, and tends to get players shouting at each other within a few minutes of playing, which is always pretty hilarious to see.
It's also fantastic hooking up with people who've been playing our stuff already.  We tend to go pretty stir-crazy working from home for long periods, you start to forget that the players you're chatting to on twitter/email/steam forums are actual real flesh and bones people, it sounds weird, but it's really helpful to be reminded of that every so often.
WHY DO YOU THINK GAMERS GRAVITATE TO PAX SO MUCH?
A big reason is just seeing such an insane amount of like-minded people in the same place, all excited about the same things you are. If you're a sport fan, you get that a lot going to big matches, I've never really had that but PAX gives me that same buzz. There's a feeling of community with this crazy bunch of people all celebrating how sweet video games are.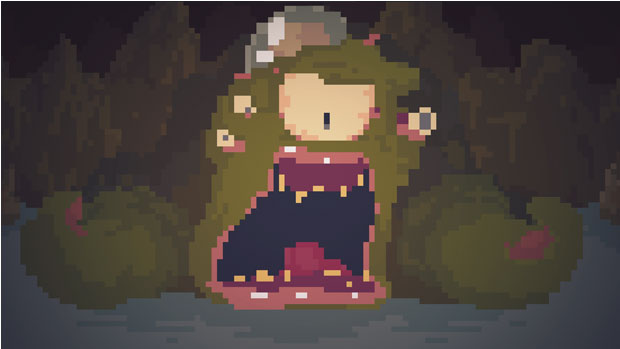 WHAT'S YOUR FIRST GAMING MEMORY?
I think I was 5 or 6, and my dad brought home an IBM XT PC with a green Hercules monochrome screen. Among other games, we managed to get Space Quest 1 running. At the start of that game you have 20 minutes to escape a self destructing ship, the Arcada.  Despite playing it quite a bit on that computer, I don't think I ever got off the ship. I was too scared to explore too far, so I'd just walk around the safe rooms where I wouldn't get shot at and look at random things until the Arcada blew up.
HOW DO YOU THINK GAMING WILL CHANGE IN THE NEXT 10 YEARS?
It's hard to guess what new trends will emerge. In the last 10 years we've had casual gaming appear, and seen a huge new audience regularly playing games. We've also had a resurgence of more experimental indie games, although they were always there really, they've just become easier to discover. So in the next 10 years may well have more new platforms, genres and audiences appearing. The upcoming wave of VR will be pretty amazing so that's one to watch out for! Casual gaming audiences might start to mature, and there'll always be an audience for more of the existing genres and platforms no matter what new stuff appears.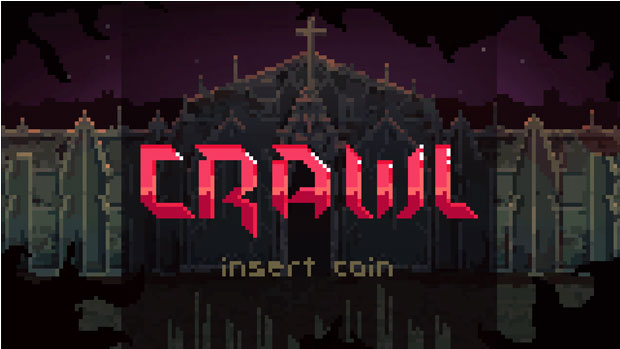 TELL US ABOUT CRAWL?
Crawl is about getting together with some friends to explore a dungeon and try and kill each other! We've crammed it with all the beasties you'd find in a typical dungeon crawler, monsters, traps, giant bosses, except they're all controlled by players. One player at a time controls the hero, fighting through the dungeon, upgrading weapons, stats and spells, battling monsters to collect xp and level up. They'll die a lot… and each time they do, the player that killed them instantly takes their place with their hero. Then it's a race to become the hero and level up so you can take on the boss and (if you're good) win the game.
WHAT PROGRAMMING LANGUAGE DID YOU USE?
We're using the unity game engine, coding it up in c#. My favourite thing about unity is how easy it is to expose functionality to Barney (designer/artist) to be able to build new monsters and other things without the code having to change.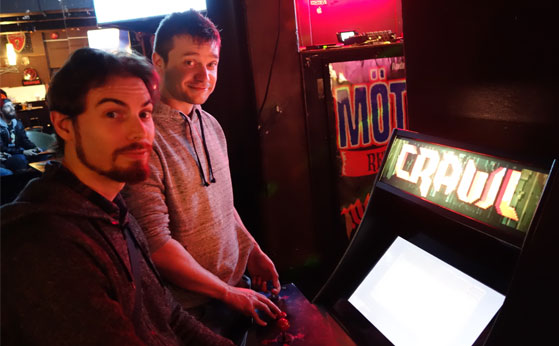 WHAT WAS THE BIGGEST CHALLENGE IN CREATING IT?
It's been an interesting challenge trying to design all the normal things you'd find in an RPG to work when they're controlled by the players. Usually, when making a monster for a game you only have to worry about it being fun and balanced to fight against. In Crawl we had to make sure it was fun and balanced for the player that is the monster too!  When we added bosses that have multiple limbs all controlled by different players, it became even trickier (but pretty fun too).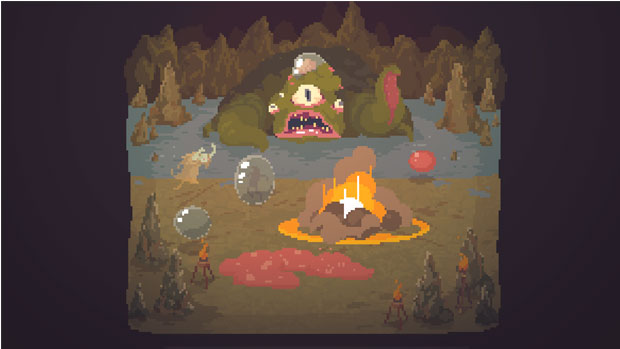 MOST REWARDING?
As the programmer I really liked building the AI's for the game. It's really cool slowly adding more and more functionality and seeing the game start to play itself in front of your eyes. Lots of players really love just playing Crawl on their own that way which is awesome, and something we didn't expect.
Really the most rewarding for both of us is hearing stories about people playing together. Things like parents playing with their kids, or parties where people had a blast with the game. That's always really great to hear.
LASTLY, WHY SHOULD GAMERS BE PLAYING CRAWL?
If you're keen on exploring dungeons, sweet pixely animation, controlling the tentacles of a hulking blob boss monster, and especially if you're fond of griefing your friends, then you should have a blast with crawl!