Events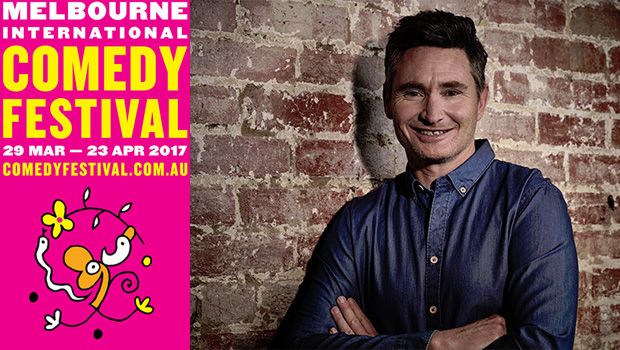 Published on April 8th, 2017 | by Andrew Bistak
Dave Hughes Deluded Review (MICF 2017)
Summary: Dave Hughes Deluded is perfect stand-up humour at the Melbourne International Comedy Festival!
Dave Hughes has been unleashed on the Melbourne International Comedy Festival for another year with his latest show Deluded which is unadulterated stand-up at its best that happens to be a passion for this comedian and you can see that from his performance. Although Hughesy talks about a variety of topics, the central theme of his show is the comedian himself as he divulges into his past, present and future with some truly hilarious stories that had the entire Athenaeum Theatre in hysterics.
Another highlight of Hughesy is his sharp wit as he targeted a handful of latecomers into the theatre with one having 'cow' problems, a lady who he dubbed as the Queen because she wanted him to get on with the show to a couple from Goulburn as he unleashed his bogan fun facts for the night. Furthermore Hughesy does comment that as a self-confessed bogan, he's allowed to make jokes on bogans because he is one which makes it even more entertaining… although he has surpassed his humble beginnings from Warrnambool.
Family plays a key part of Deluded as the comedian discusses how his son has become a traitor against Carlton and barracks for Adelaide to how he taught his son to urinate in a pool at the Goldcoast because that was the norm in Queensland. Dave also discusses his annoyance as surfers because he could never stand on a surfboard which forced him and his brother to become snorkelers and while the audience laughed at that, he cheekily commented how much better snorkelers are at performing other things in bed. Hughesy then goes to joke about how marriage affects sex, including trying to keep this hidden from his children.
Dave's wife Holly also gets quite a few hilarious mentions throughout the show but he ends the show on a high on how she got him back which was the perfect pay back for this comedian. Apart from his family, Hughesy does touch upon some events in the media like Grant Hackett sharing his photo on Instagram of his brother giving him a black eye with the jokester laughing about this is what brothers do and that he got off lightly when compared to Kim Jong Uns brother. Add in other newsworthy items like cyclone Debbie in FNQ or Ben Cousins and Hughsey unleashes his own comedy fuelled cyclone to perfection!
Final thoughts?
Dave Hughes Deluded is what the Melbourne International Comedy Festival is all about, classic stand-up comedy with a twist. So whether he's making fun of himself, his 48-year brother from Ballarat or that lady in the audience whose voice he associates with Peppa Pig, Deluded is brilliant hour of comedy and really should be on your radar for the festival!
Good on you Hughesy for delivering a fantastic show!