Comics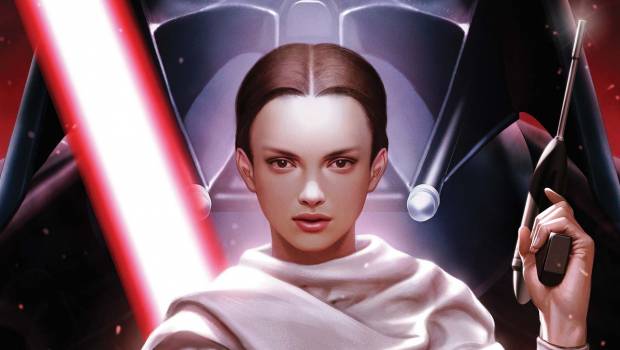 Published on March 11th, 2020 | by Tim Chuma
Darth Vader (2020) #2 Review
Summary: The shocking twist at the end of the last instalment is revealed and Vader finds a new ally in his search for the truth about Padme.
The shocking twist at the end of the last instalment is revealed, it is Padme's double who is hiding on the planet with a bunch of Rebels and not her. At first she wants to kill Vader and even lets more of the attacking monsters in. But upon learning more of her Queen's fate she agrees to go along with him to find out the truth.
Although there was not as much action in this instalment, there was a lot more grounding of the story and it helped you understand the character. Unlike the movies there is a chance for more nuance and shades of grey in the characters. Padme's double agrees to go along with Vader as she knows doing so will help both of them and bring her closure.
This series has been very popular so far I have heard with a lot of people asking when the new instalment is coming out at book shops. I do want to keep reading it to see how the series works out as it explains a lot of things you never hear of in the movies.
Some great creature designs from the tentacle monsters that attack the Rebel base and nice artwork for the rest of the story.
I would recommend this if you are into Star Wars and I am looking forward to getting the collected edition once they finish the series.
Comic Details:
Published: March 11, 2020
Writer: Greg Pak
Penciler: Raffaele Ienco
Cover Artist: In-​Hyuk Lee