News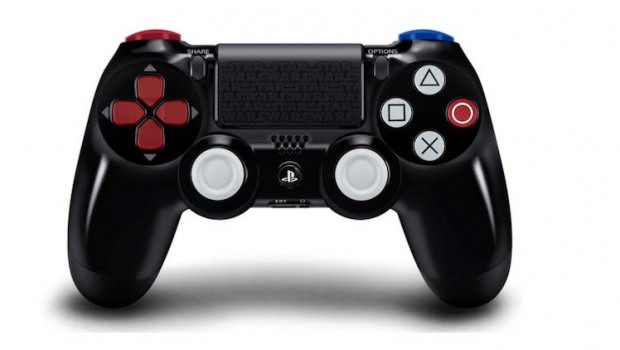 Published on November 10th, 2015 | by admin
DARTH VADER­ – INSPIRED STANDALONE DUALSHOCK®4 CONTROLLER COMES TO PLAYSTATION 4
The force is about to get stronger for PlayStation 4 players as Sony Computer Entertainment today announced that the Darth Vader-inspired DUALSHOCK®4 will be available standalone on November 19 2015, in time for the release of Star Wars Battlefront on PlayStation®4. 
The Darth Vader edition features an all-new colour scheme inspired by the Sith Lord's suit, featuring the repeated Star Wars logo on the DUALSHOCK 4's touchpad. With the best in precision control, new ways to play and sharing at your fingertips, the controller comes with everything players expect to push the boundaries of play on the PS4.
The Darth Vader DUALSHOCK 4 controller will be sold for RRP $99.95 alongside the Darth Vader-inspired PS4 Star Wars bundle, bringing the full power of the force to homes in the lead up to the release of the The Force Awakens this Christmas.