Interviews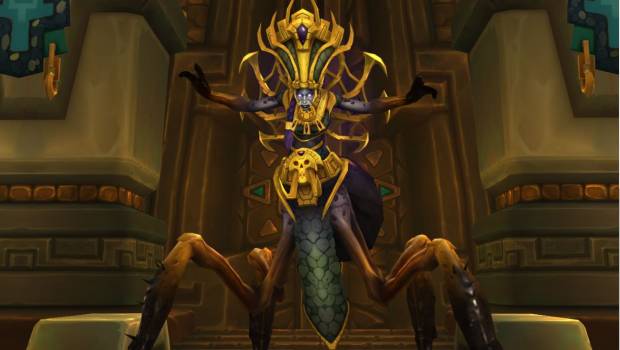 Published on August 10th, 2018 | by Andrew Bistak
Darren P. Williams Interview (World of Warcraft: Battle for Azeroth)
We catch-up with Blizzard's Darren P. Williams (Senior Software Engineer of Gameplay) to talk about the next installment of World of Warcraft, the Battle for Azeroth!
So Darren, what is World of Warcraft for you?
World of Warcraft is primarily about the Horde and the Alliance and their conflict set against epic stories and threats to the world – and in that world, getting to play as your personalised character and experiencing those stories first hand.
In creating the Battle for Azeroth, what was the biggest challenge?
Coming from Legion, where we had these powerful Artifact weapons, we wanted to build a new system that captured that level of customisation for the players. We have a new system – the Heart of Azeroth – which is an item you empower. You collect Azerite, you level it up and you can use it to empower other pieces of armour. You customise those with talents as you unlock certain power levels.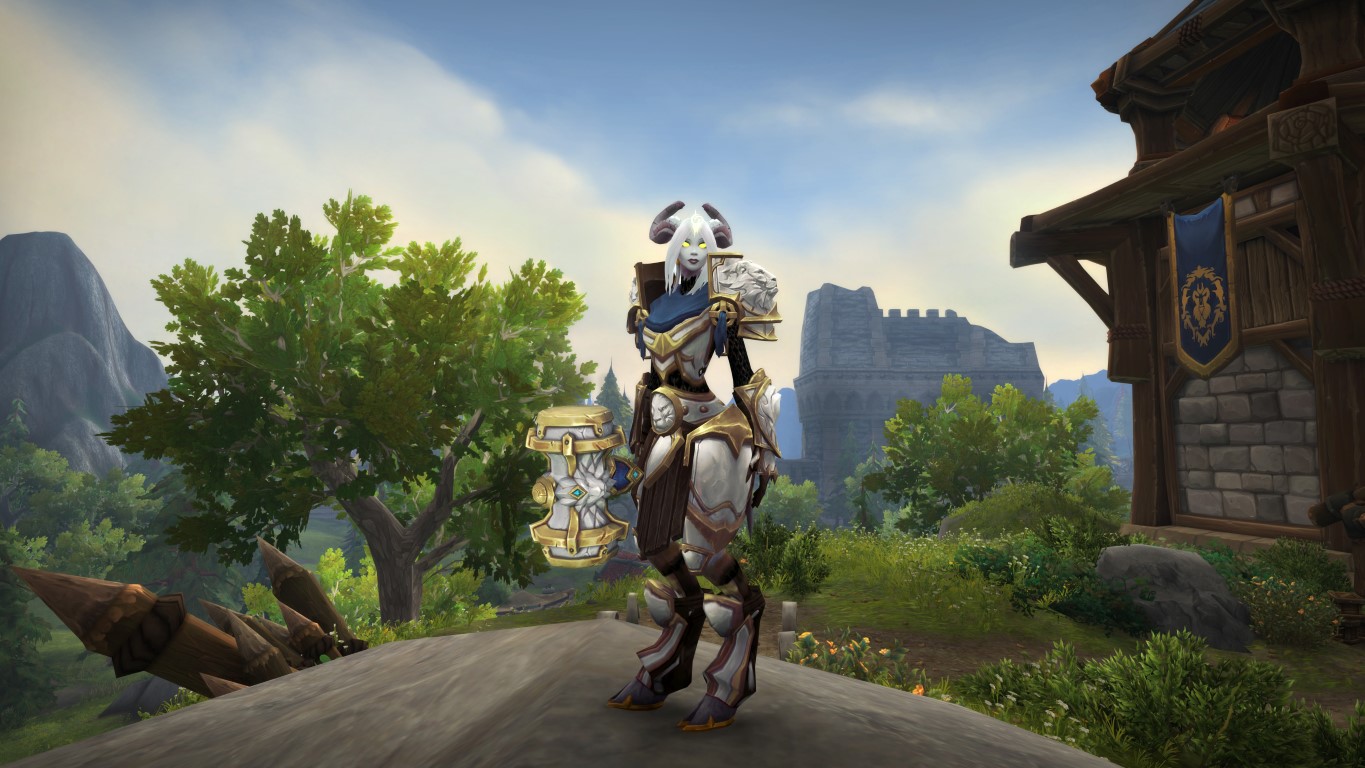 Most rewarding aspect?
I love seeing how players have reacted to the new character customisation of the four playable Allied Races we've added to the game, with more on their way. It's awesome to see players unlocking those and customising new characters in their own way.
How do you think fans will reach to Battle for Azeroth?
I think our fans will be surprised by the big character developments coming as the story progresses. I'm excited to watch as they progress through the new continents, as they see what's happening to their favourite characters and the new characters they meet along the way.
Tell us your favourite area in Battle for Azeroth?
I really love Zuldazar, which is the home of the Zandalari trolls. I love the inspiration for their architecture. The golden cities, the pyramids, even the character designs. We have had hints of these noble Zandalari, so it's really awesome to visit that area and see all the wonderful art created for them.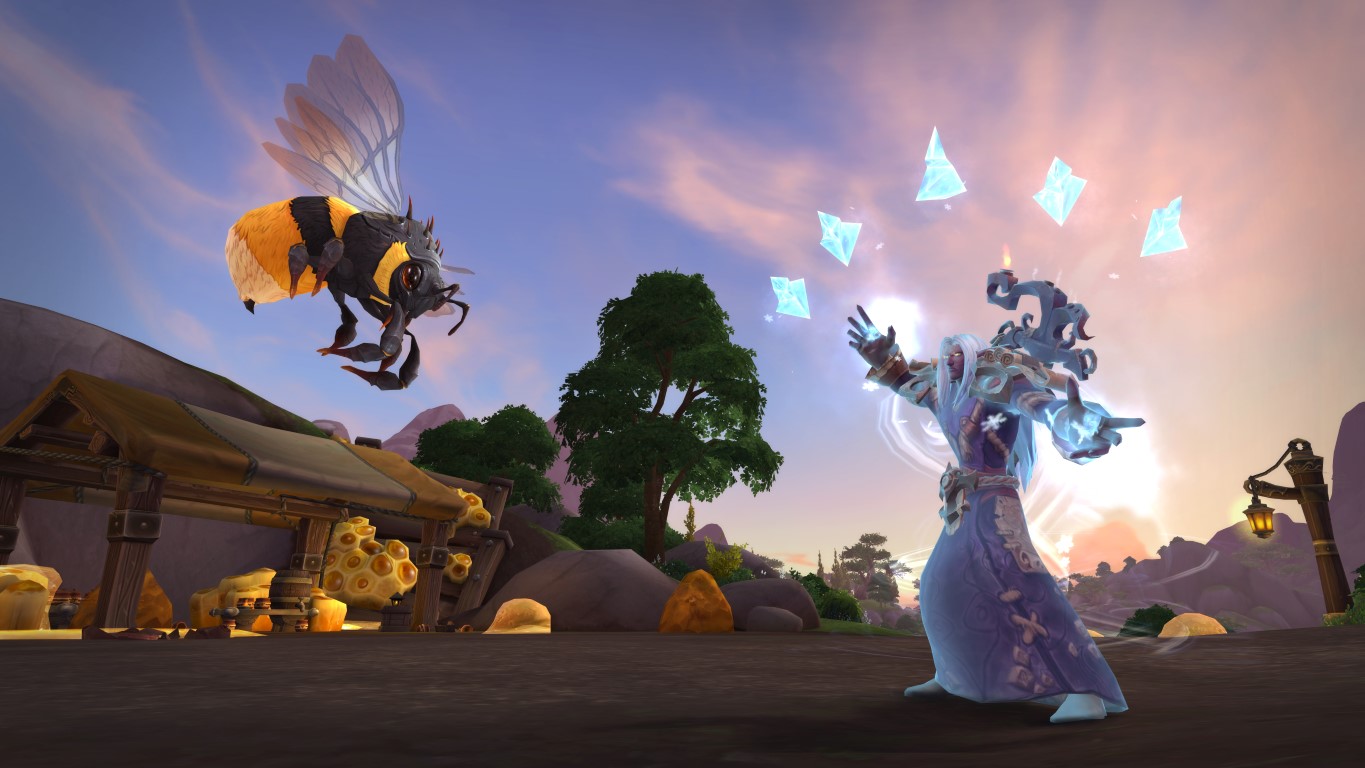 Can you walk us through some of the story?
One of the key stories in Battle for Azeroth is the damage that's been done to the world itself. This happened when the planet was damaged by a sword that was thrust into it, which is now bleeding Azerite. The main thread of the expansion is how to heal the world and part of that will be collecting the Azerite that has come from this wound. Players will use the Azerite to power themselves up and battle in this conflict to save the world.
What should players be looking out for?
One thing you should look out for when you are questing, if you have opted into war mode, is members of the opposite faction doing their war campaign on your continent. They'll be looking to get some extra experience, so you might find your quests disrupted…
Lastly, tell us about YOUR character in World of Warcraft?
I'm currently playing a Highmountain Tauren warrior. I've played a warrior for years. A lot being Fury. My fantasy is dual-wielding massive axes and being a spinning ball of death.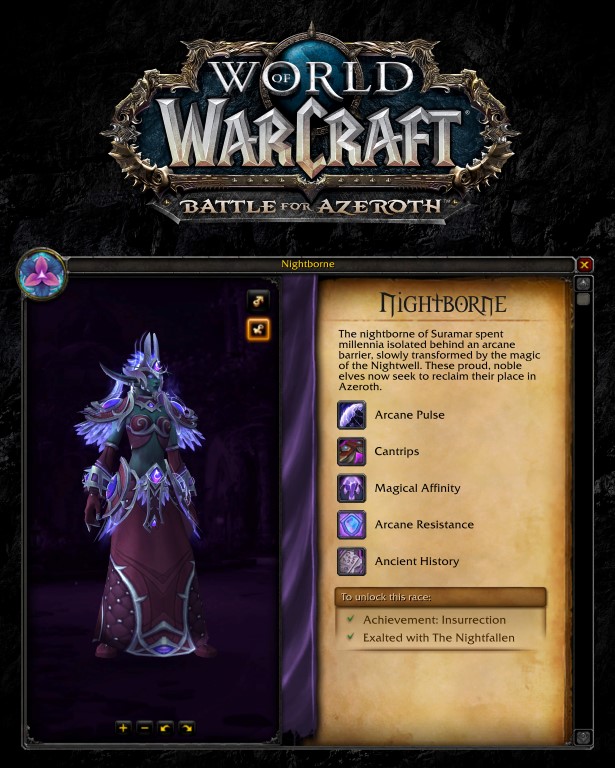 DARREN WILLIAMS PROFILE
Senior Software Engineer of Gameplay at Blizzard Entertainment, Inc.
As a senior software engineer on the World of Warcraft development team at Blizzard Entertainment, Darren Williams uses his technical knowledge and love of game systems to make the goals of designers, artists, and animators a reality in-game. Fueled by a passion for collaborating with other engineers and developers across multiple disciplines, Darren has worked to bring a variety of Battle for Azeroth features to life, including loot and itemization, spell visual effects, character customization and animation, and in-game cinematic cutscenes.
Darren began his career at Blizzard Entertainment in March 2010 as a senior gameplay engineer for World of Warcraft: Cataclysm, and has worked on every WoW expansion since. He got his start in games straight out of university as a junior engine programmer at Ratbag Games in Adelaide, Australia, and soon found that his true passion lay in gameplay engineering—helping designers, animators, and artists bring their visions to life in-game. He spent five years working in the Australian game industry before fulfilling his dream of coming to work at Blizzard Entertainment.
Darren holds a Bachelor of Engineering: Computer Systems degree from the University of Adelaide. When he isn't busy helping make World of Warcraft come to life, he likes to sketch and draw in his spare time.
As a lead character artist on the World of Warcraft development team at Blizzard Entertainment, Dusty Nolting is responsible for creating a wide variety of creatures, characters, armor, and weapons for the game and its latest expansion, Battle for Azeroth.
Dusty first started at Blizzard in 2006 creating character and prop art for World of Warcraft and has remained focused on Blizzard's acclaimed massively multiplayer online role-playing game ever since. Over the course of his Blizzard career he's contributed heavily to the art of WoW's playable races, and remains particularly proud of the part he played in bringing the Molten Corgi pet to life.
Dusty holds an Associate's degree in Animation and Art from the University of Houston. When he isn't busy bringing myriad characters, creatures, and critters to life in WoW, he enjoys tabletop gaming and painting miniatures.