Games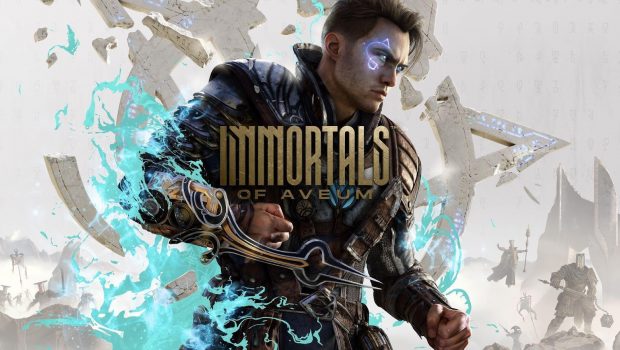 Published on June 9th, 2023 | by Adrian Gunning
Darren Barnet Premieres Immortals of Aveum 'Colossal Assault Trailer' at SGF Live
Today during the Summer Game Fest Showcase, Darren Barnet joined host Geoff Keighley onstage to debut the brand new Official Colossal Assault Trailer for Immortals of Aveum, the single-player first-person magic shooter from EA and Ascendant Studios, coming to PlayStation 5, Xbox Series X|S and PC on July 20. This exciting new video reveals more about the epic fight undertaken by our hero Jak (Barnet) and his fellow Immortal Magni, Devyn and Zendara, as they hop aboard one of the most imposing elements of the game, a 400-foot-tall Colossal; an ancient titanic war machine able to transport an entire battalion of Magni into battle. The Colossals are heavily regulated due to their immense destructive power, but Jak and crew will use whatever means to chase down Sandrakk and gain the upper hand in the Everwar.
Check Out the New Immortals of Aveum 'Official Colossal Assault Trailer' Here
For more information on Immortals of Aveum, launching in retail and digital storefronts on July 20, 2023 on PlayStation 5, Xbox Series X|S and PC via EA App, Steam and Epic Games Store, please visit the official site: https://www.ea.com/games/immortals-of-aveum/immortals-of-aveum.