Comics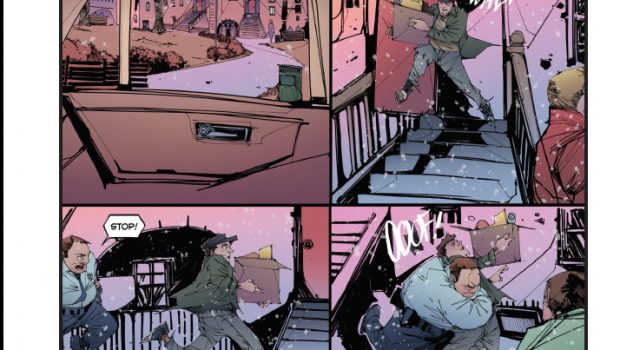 Published on July 6th, 2021 | by Tim Chuma
Darling #1 (2021) Review
Summary: Seems interesting but this story still needs to warm up a bit first.
Francis Darling is an addict who is just trying to get by and ends up being involved in the case of a missing girl. This story is the set up before the main storyline and only really hints of what is to come.
The artwork is very busy and certainly does not look like any other comics I have read recently. There are a lot of unique characters in the story that seem to be a lot closer to real life than you would usually get from one of these stories.
There is a not from the writer about their brother passing away from a drug overdose that may have had something to do with the main character being what they are in this story. It is also something you do not see that often unless the story is based on a real life or is an autobiographical story.
I would recommend this one to people who like crime and thriller stories with different characters than you would normally get in one of these sorts of stories.
Comic details:
Writers: Michael Fleizach, Todd Hunt
Artist: Dave Mims
Cover Art: Alex Riegel
Genre: Crime/Thriller
Publisher: Source Point Press
Published: Jun 30, 2021