Games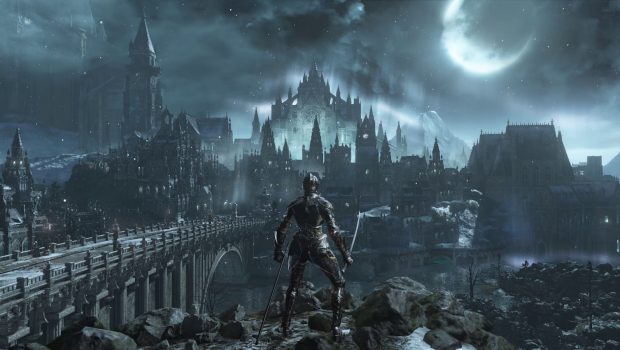 Published on March 4th, 2019 | by Admin
DARK SOULS™ TRILOGY for PlayStation®4 and Xbox One Available Now!
Bandai Namco  today released DARK SOULS™ TRILOGY for PlayStation®4 and Xbox One – featuring all three critically-acclaimed Dark Souls games and all associated DLC content in one 3-disc collection.
Available to pre-order exclusively from the BANDAI NAMCO Entertainment Europe store, the limited 2,000 copy Collector Edition will contain:
The DARK SOULS™ TRILOGY, including Dark Souls™ Remastered, Dark Souls™ II: Scholar of The First Sin, Dark Souls™ III: The Fire Fades™, plus all DLC content for the three games
A high-quality,  34cm tall, hand-painted, numbered Elite Knight at the Bonfire statue
The DARK SOULS™ TRILOGY soundtrack – featuring 6 soundtrack CDs with music from all three games
And a 460-page DARK SOULS™ TRILOGY compendium * – containing illustrated maps with boss and NPC locations, item encyclopedia, bestiary of enemies and bosses, and a manuscript of all dialogue from each game.
Below you can find links to YouTube for the latest video featuring the hand-painted statue:
https://youtu.be/upMtHV1p-Wc                                                                                                                                                                              Those that purchase the game can also register their game box on the BANDAI NAMCO EP!C Rewards Club (LINK) to unlock the digital OST of each game.
For more info about DARK SOULS™ TRILOGY or other BANDAI NAMCO Entertainment Europe products, follow us on Facebook or Twitter, or subscribe to our YouTube page.