Events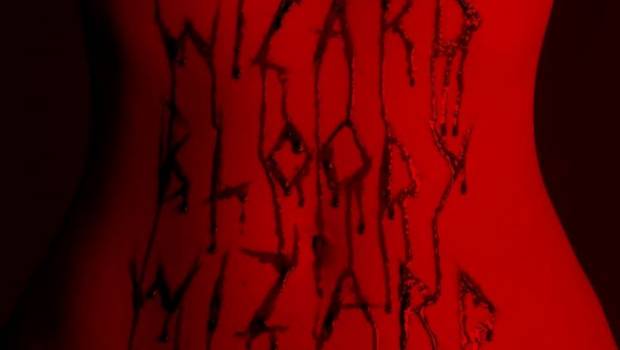 Published on April 12th, 2018 | by Admin
DARK MOFO announces EXTRA SHOWS + more tickets on sale
Due to unprecedented demand, organisers of Mona's winter festival Dark Mofo have announced a plan to increase capacity on a number of shows in Hobart, Tasmania, this June.
In the first 24 hours of ticket sales, 25,000 purchases topped $1.5 million in box office revenue, with 65% of tickets sold to interstate patrons. Organisers have decided to reschedule and relocate a dozen of this winter's events, and add a couple of shows for Australian exclusives, to ensure more festival-goers can attend.
Festival organisers have announced second performances for stoner doom metal innovators, Electric Wizard (GBR) and master of minimalist organ, Charlemagne Palestine (USA).
Additional tickets are also now on sale for performances by Marlon Williams (NZL), Nobody (Willis Earl Beal)* (USA), Jarboe and Father Murphy* (USA/ITA), Blixa Bargeld*, Brutal Measures (Lydia Lunch and Weasel Walter, USA)*, Crossroads (Alexander Hacke and Danielle De Picciotto)*, Borrowed Verse, Laura Jean, Tiny Ruins + Jess Ribeiro, Laterne by Berlin Atonal* (both nights), and Borderlands*.
Shows previously planned to take place at Dark Mofo's Lynchian tribute Bang Bang Bar have been moved to Hobart's historic Avalon Theatre, however the Twin Peaks-themed bar will remain at its Murray Street location, as part of the late-night party precinct, Night Mass.
Around 100 artists will be performing each Night Mass on two weekends (June 15-16 and June 22-23), across four venues above and below ground in a sprawling nocturnal neighbourhood connected by an inner-city laneway, a party carpark and a closed CBD street. Lineups will be announced on the relevant day.
NEW SHOWS ADDED (*Australian exclusives)

Electric Wizard* (GBR) Friday 22 June, 7pm, Odeon Theatre+ Friday 22 June 4pm SOLD OUT
Charlemagne Palestine (USA), Friday 22 June, 8pm, Hobart Town Hall+ Friday 22 June 4pm SOLD OUT

MORE TICKETS ON SALE

Marlon Williams (NZL): Thursday 14 June, 10pm at the Odeon Theatre, Hobart
Nobody (Willis Earl Beal)* (USA), Friday 22 June, 10pm, Avalon Theatre, Hobart
Blixa Bargeld*, Friday 15 June, 7pm, Avalon Theatre, Hobart
Brutal Measures (Lydia Lunch + Weasel Walter) (USA), Saturday 16 June, 7pm, Avalon Theatre, Hobart
Laura Jean, Wednesday 20 June, 7pm, Avalon Theatre, Hobart
Tiny Ruins + Jess Ribeiro, Thursday 21 June, 7pm, Avalon Theatre, Hobart
Borrowed Verse, Friday 22 June, 7pm, Avalon Theatre, Hobart
Crossroads (Alexander Hacke and Danielle De Picciotto)*, Thursday 14 June, 7pm, Avalon Theatre, Hobart
Laterne by Berlin Atonal*, Thursday 21 June, 7pm, MAC2, Hunter St, Hobart
Laterne by Berlin Atonal*, Friday 22 June, 7pm, MAC2, Hunter St, Hobart
Borderlands*, Saturday 23 June, 7pm, MAC2, Hunter St, Hobart