Games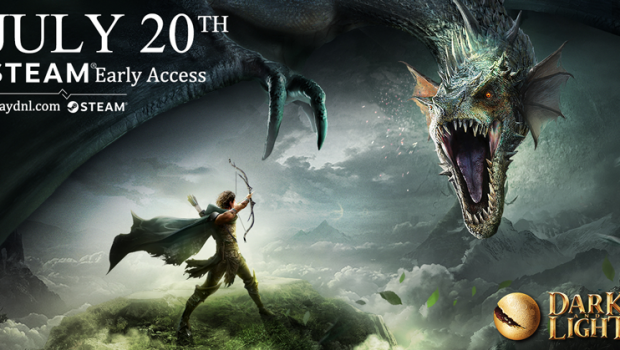 Published on July 19th, 2017 | by Admin
Dark and Light coming to STEAM Early Access on July 20, 2017
SNAIL GAMES' DARK AND LIGHT LAUNCHES ON STEAM EARLY ACCESS JULY 20TH
Explore a Massive World, Tame Mystical Creatures, Craft Spells, and Build a Castle in this Fantasy Sandbox RPG
SANTA MONICA, CA – July 18, 2017 – Snail Games, a leading developer and publisher of interactive entertainment, announced today that Dark and Light, the dark fantasy multiplayer survival game, will launch on Steam in Early Access on July 20th for $29.99.
Dark and Light puts players in an immersive fantasy world that is filled with magic, monsters, and mystery. In this world, they will be challenged to survive and thrive through a combination of crafting, exploration, and powerful magic.
Dark and Light's features include:
Master the Elements: Discover, craft, and cast dozens of powerful magical spells to take on the threats looming on Archos.
Explore a Massive, Living World: Travel from frigid mountain peaks, to dense forests, floating islands, hidden caverns, volcanic regions, and more.
Build a House and Support Your Faction: Join one of three factions, build your own noble house, and take on other players to dominate Archos.
Choose a Side: Support the Light or the Darkness, fill the world with powerful Dark creatures, or purify the world with Light.
Take Command of Powerful Creatures: Tame virtually any creature you encounter in the world – giant treants, mystical elementals, and legendary dragons can be at your command.
Protect Your Home: Build anything from a straw shack to an enormous fortress to defend against hostile forces.