Comics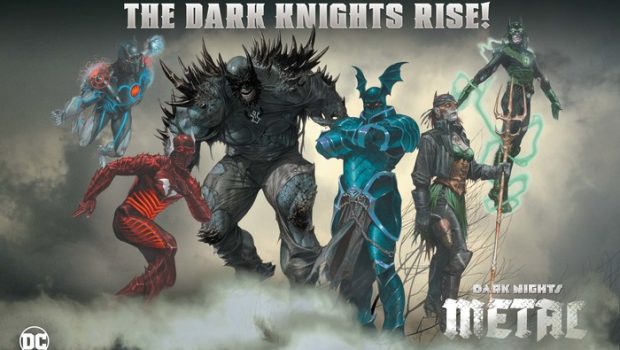 Published on July 22nd, 2017 | by Dana Folkard
THE "DARK KNIGHTS" RISE!
After teasing comic book fans with ominous shadow images of six evil Batmen from the Dark Multiverse several weeks ago, their final, terrifying images were revealed earlier this morning Comic-Con International: San Diego.
Each of these malevolent characters – The Red Death, The Murder Machine, The Dawnbreaker, The Drowned, the Merciless and The Devastator – all represent corrupted versions of Batman set upon the DC universe to help conquer it once and for all, as part of the DARK NIGHTS: METAL event beginning this August.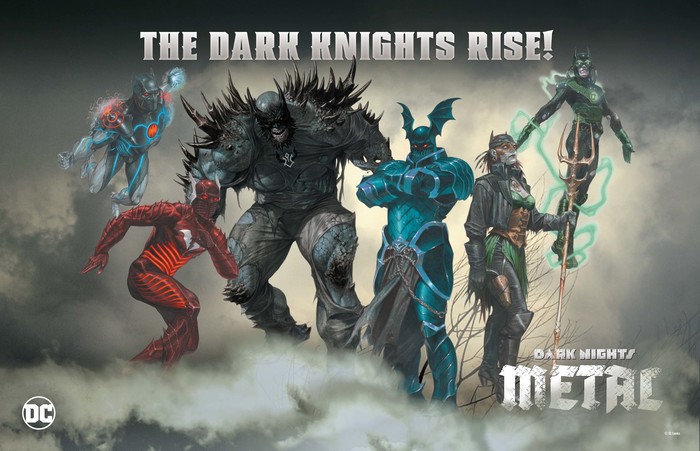 BATMAN: THE RED DEATH #1 (on sale September 20)
Written by Joshua Williamson
Art by Carmine Di Giandomenico
BATMAN: THE MURDER MACHINE #1 (on sale September 27)
Written by Frank Tieri
Art by Ricardo Federici
BATMAN: THE DAWNBREAKER #1 (on sale October 4)
Written by Sam Humphries
Art by Ethan Van Sciver
BATMAN: THE DROWNED #1 (on sale October 18)
Written by Dan Abnett
Art by Philip Tan
BATMAN: THE MERCILESS #1 (on sale October 25)
Written by Peter J. Tomasi
Art by Francis Manapul