Comics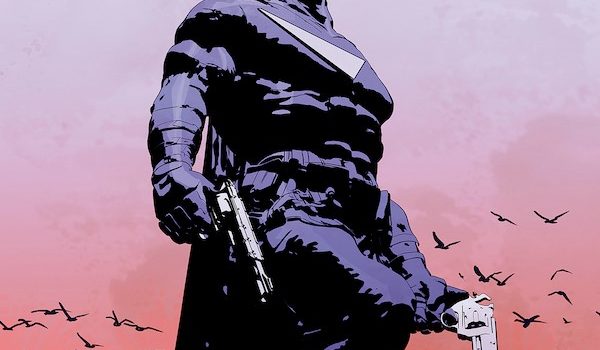 Published on September 17th, 2021 | by Adrian Gunning
Dark Horse's Mike Richardson Creates Gritty Crime Mini-Series – THE ICON –
From renowned writer and Dark Horse founder Mike Richardson (The Mask, Star Wars: Crimson Empire, 47 Ronin), alongside artist Jordi Armengol (Offwolder, Rogues), comes the cataclysmic crime miniseries, THE ICON. 
Twenty-five years ago, a genuine masked hero came out of nowhere to declare war on crime. All of America celebrated the exploits of the black-clad vigilante as he took down one lawbreaker after another, until suddenly he vanished. But when down-on-his-luck investigator Jake Stevens is hired to find the long-missing dark avenger, his inquiries threaten to expose the myth behind the mask. In gritty realistic detail, THE ICON shines a bright light into the dark corners of truth, justice, and the American Way.
"Jordi and I have had some fun taking super-hero conventions and throwing a little noir into the mix. We think the readers will have fun too."- Mike Richardson
"Mike's script is agile, unpredictable. His characters are hard-boiled, lurking in the dark. It's been a while since I had enjoyed my work so much and I hope you'll notice it. Enjoy!"- Jordi Armengol
"Mike Richardson's The Icon is right up my alley, a dark tornado of treachery, betrayal, deceit, and murder. It's as if Orson Welles had written a superhero story. And Jordi Armengol's gritty, realistic visuals are breathtaking. Such a cool series!"- Chris Warner, Editor
THE ICON #1 (of four) arrives in comic shops December 15 and is available to pre-order now from your local comic shop.
Praise for 47 Ronin 
"47 Ronin is a book to watch, without a doubt" – IGN 
"…readers can easily tell Richardson is up for the task in providing his characterizations with real emotion."- Bloody Disgusting
"This is a fascinating retelling of a legend which has become an important reference point in Japanese culture. And in its vitality, its subtlety, and its sense of integrity, "47 Ronin" is a fitting tribute to a group of warriors who were never ronin."- Multiversity