Collectibles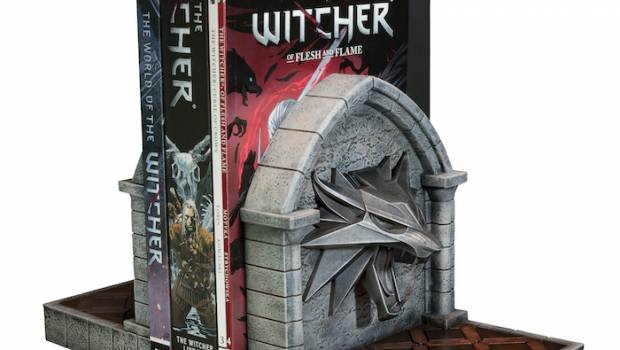 Published on February 9th, 2021 | by Andrew Bistak
Dark Horse Reveals Bookends Inspired by The Witcher 3: Wild Hunt
In partnership with CD PROJEKT RED, Dark Horse Deluxe is excited to announce the upcoming The Witcher 3: Wild Hunt Bookends, arriving Summer 2021
The Witcher 3: Wild Hunt Bookends are inspired by the architecture of Kaer Morhen, the ruined keep where witchers of the School of the Wolf were trained in the hit video game The Witcher 3: Wild Hunt from CD PROJEKT RED. This set of two polyresin bookends each stand at 8 inches tall, 7 inches wide and 5.25 inches deep and are the perfect addition to any witcher's library.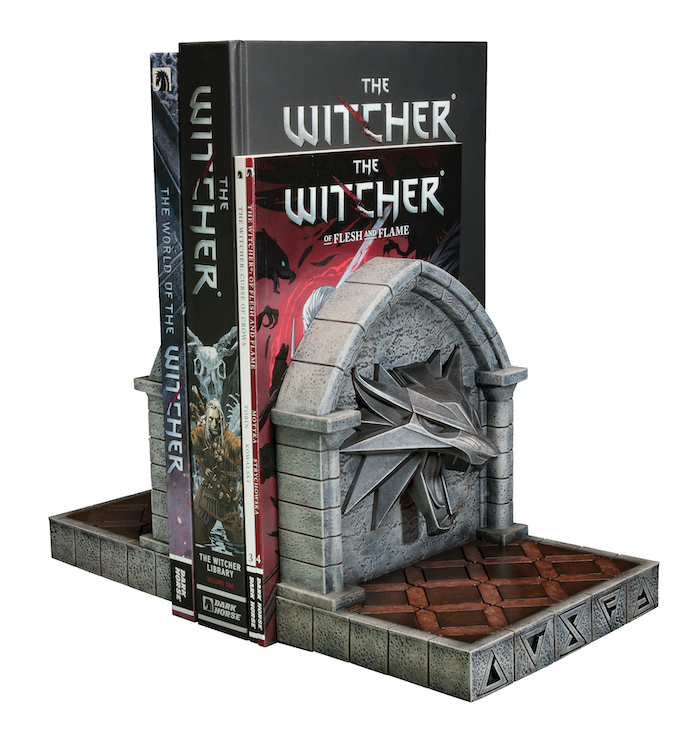 Looking to add to the tomes you've collected through your journey? Check out Dark Horse's line of graphic novels from the world of The Witcher 3, including The Witcher Omnibus TPB, The Witcher: Of Flesh and Flame TPB, and the upcoming The Witcher Volume 5: Fading Memories TPB, arriving July 7, 2021.
The Witcher 3: Wild Hunt Bookends will be available August 8, 2021, and are available for pre-order now through your local comic shop for $139.99.