Collectibles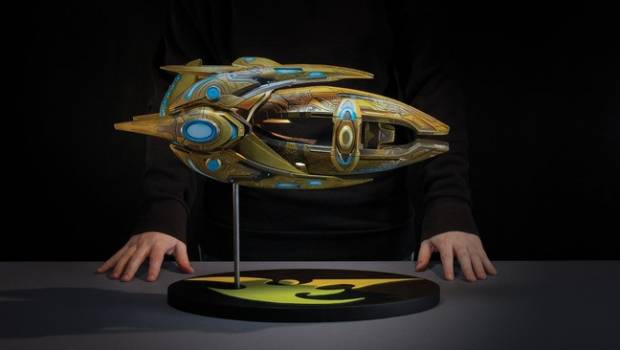 Published on May 29th, 2020 | by Alex Novus
DARK HORSE DIRECT PRESENTS THE STARCRAFT® II PROTOSS CARRIER
Carrier has arrived. Blizzard Entertainment and Dark Horse Direct have teamed up once again, this time to bring to life one of the most powerful warships in Blizzard's epic real-time strategy game, StarCraft®II—the Protoss Carrier!
This magnificent capital ship is approximately 18" long and made from polyresin. It includes a metal display post to give the ship the illusion of flight over a large protoss base. Elements originally painted blue on the ship will glow in the dark; just charge with a UV light source and you're good to go!
Limited to 500, the StarCraft: Protoss Carrier Replica will retail for $299.99. The StarCraft: Protoss Carrier Replica is expected to ship Fall 2020. Pre-order exclusively at direct.darkhorse.com now to add the Protoss Carrier to your fleet!