Collectibles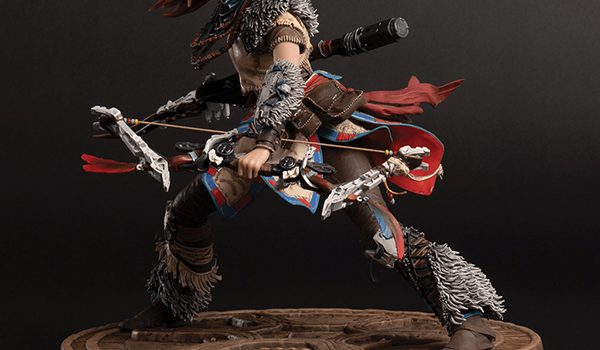 Published on October 6th, 2021 | by Andrew Bistak
DARK HORSE DIRECT EXPLORES THE FORBIDDEN WEST WITH A NEW ALOY STATUE #PS5 #HorizonZeroDawn
Dark Horse Direct and Guerrilla have teamed up to bring you an exclusive high-fidelity Horizon Forbidden West Aloy Statue!
Following the events of Horizon Zero Dawn, our favorite machine hunter has travelled west to investigate a mysterious blight and continue her quest to save life on Earth. Wielding her iconic Hunter Bow and Spear, Aloy is at the ready to restore order and balance to the world! At a 1/6 scale, this massive statue was modeled and painted with every care and consideration put into the smallest detail, you can feel the movement from the flow of her hair and clothing down to the impending strike of her spear.
Limited to 2000 units, this polyresin replica is masterfully crafted and manufactured by the artisans at PureArts. It will be available for purchase exclusively through Dark Horse Direct for $399.99, and is expected to ship to customers between July and September of 2022.
Pre-order yours and get ready to explore the Forbidden West!