News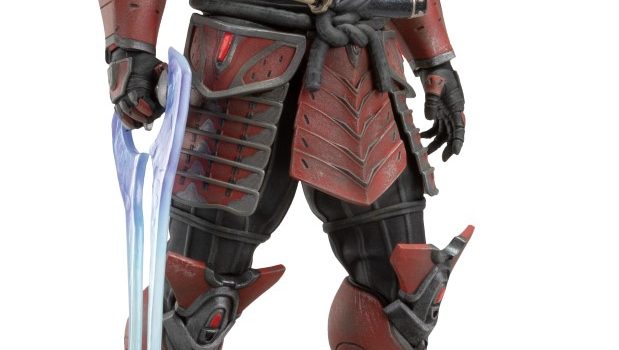 Published on July 13th, 2022 | by Adrian Gunning
DARK HORSE DIRECT AND MICROSOFT COMES THE HALO INFINITE: SPARTAN CHONMAGE/YOKAI VARIANT STATUE
Dark Horse Direct and Microsoft are teaming up to bring Halo fans a new Spartan Chonmage PVC Statue featuring an optional Yokai helmet, and an interchangeable Energy Sword and Disruptor!
As featured in the Halo Infinite – Fracture: Tenrai multiplayer event, the legendary Spartan Chonmage armor can now be yours to display. The Chonmage, is a symbol of samurai commanders and their ability to harmonize with fellow warriors, while the Yokai helmet represents lost samurai who pursued unattainable perfection and instead devolved into creatures of war. Both of these options can be yours through the Xbox Gear Shop and Dark Horse Direct.
Standing at over 10" tall, this PVC statue is intricately painted in the Expressive Soul armor coating and has interchangeable helmet and weapon options.
Limited to just 2,500 units, and retailing for $99.99, this Spartan is a must have for any Halo fan's collection! Join the fight and pre-order yours today!
Additionally, Dark Horse Deluxe will be selling a mass market red Spartan Yoroi with Energy Sword Statue available at a retailer near you later this year.