Collectibles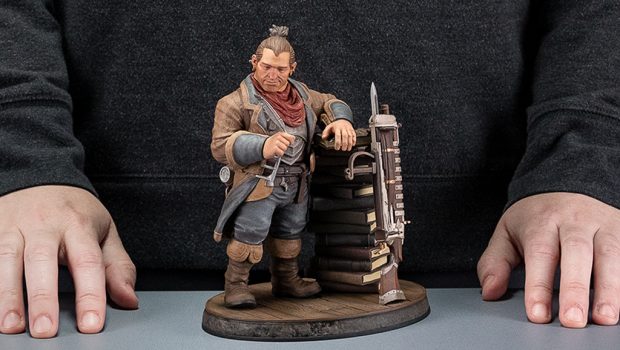 Published on December 5th, 2021 | by Adrian Gunning
DARK HORSE DIRECT AND BIOWARE ANNOUNCE A SERIES OF NEW COLLECTIBLES THIS DRAGON AGE DAY
Dark Horse Direct and Bioware are proud to present a slew of new offerings this Dragon Age Day, including a new line of Dragon Age character statuettes and a newly commissioned Fine Art Print featuring Varric!
The Dragon Age: Varric Statuette stands at 6 inches tall, with a base measurement of 4 by 4.25 inches in diameter. Sculpted by Bigshot Toyworks and prototyping and paint by J.W. Productions. You're also getting a sneak peak at the next adventurers to join the party, with Iron Bull and Morrigan, pre-order release timing yet to be announced. Every statuette in the series is limited to 1000 units and Varric pre-orders will start at $129.99 USD shipping to customers between July and September 2022.
Also look for adventure–and dragons–with Varric and Bianca as they set off to journey across Thedas in a gorgeously illustrated fine art print by the incredibly talented Steve Morris! This hand-numbered, 18×24" lithograph print features a linen paper finish and a gold metallic foil stamp to solidify your love of Dragon Age for all time. Limited to just 500 units at $59.99 USD and shipping to customers between February and March 2022.
Either way you like him, off on adventures with his beloved Bianca or reciting his latest embellished tale, Varric Tethras beckons you to take him home. All exclusively from Direct.DarkHorse.com!