Comics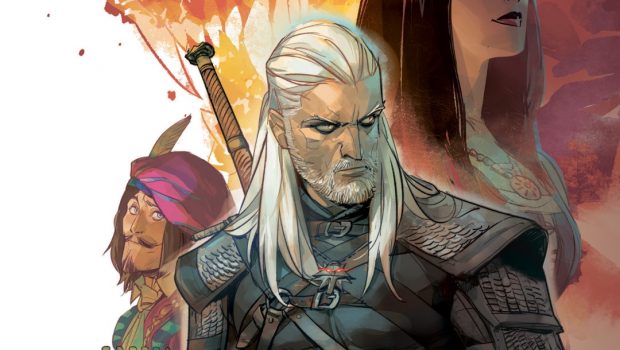 Published on September 20th, 2022 | by Adrian Gunning
DARK HORSE COMICS PRESENTS: 'THE WITCHER: THE BALLAD OF TWO WOLVES'
Dark Horse Comics and CD Projekt Red present an all-new story following Geralt of Rivia in The Witcher: The Ballad of Two Wolves #1. This new series is written by Bartosz Sztybor (The Witcher: Fading Memories and The Witcher: Witch's Lament). Sztybor is joined by artist and colorist Miki Montlló, as well as letterer Hassan Otsmane-Elhaou.
Hailed as the greatest monster slayer, the Witcher Geralt is beckoned to the town of Grimmwald. When a strange occurrence stirs murmurs of a werewolf on the prowl, rumors spread about the peculiar arrival of three Piglet sisters. With a grand mystery and a monster to kill, Dandelion may just find the inspiration he needs to write the perfect ballad.
The Witcher: The Ballad of Two Wolves #1 (out of 4) will be in comic book stores December 21, 2022.  It is available for pre-order now at your local comic shop for $3.99. Fans can also collect three variant covers featuring art by Jakub Rebelka, Otto Schmidt, and David López, respectively.
Praise for The Witcher: Witch's Lament and The Witcher: Fading Memories:
"It is shocking to see just how successful The Witcher can be across so many different mediums. I love this property in video games, television, prose and now I can happily add comics to the list. Sztybor brings a nuanced understanding of The Witcher property that really makes the title stand out."
—Alexander Jones, Multiversity Comics (on The Witcher: A Witch's Lament)
"The story by Bartosz Sztybor establishes an intriguing mystery and draws upon the mythology of the setting while still being accessible to newcomers who might come into this comic knowing nothing of The Witcher."—Kabooooom
"The story takes a turn that really is the epitome of a gut punch, but these types of stories are what Witcher does best, and this yet another excellent addition to the franchise." –ComicBook.com
"The Witcher #1 is a strong opening issue, demonstrating that characterization will always trump the violent aspects of the series. With confident writing, and some very fine artwork and coloring, The Witcher #1 is a great place to start for fans of the books and streaming series."—Major Spoilers