Comics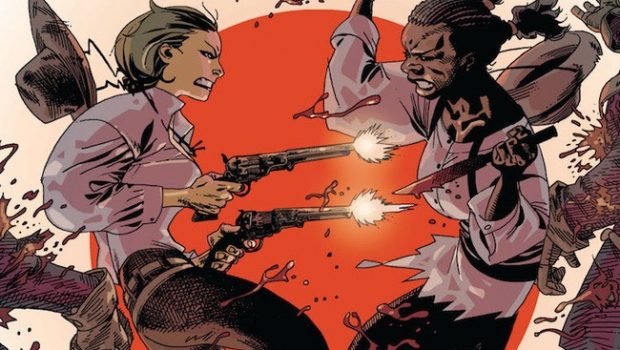 Published on September 17th, 2019 | by Admin
DARK HORSE COMICS AND 12-GAUGE COMICS TO RELEASE "KILL WHITEY DONOVAN"
In association with 12-Gauge Comics, Dark Horse Comics is excited to announce the comic book debut of critically-acclaimed writer Sydney Duncan (The Revelation of Gabriel Adam, The Salvation of Gabriel Adam, and The Evolution of Gabriel Adam) and artist Natalie Barahona with Kill Whitey Donovan! 12-Gauge Comics Art Director, Brian Stelfreeze, acted as a historical consultant and editor. Kill Whitey Donovan is the first installment in an epic tale of female empowerment and friendship.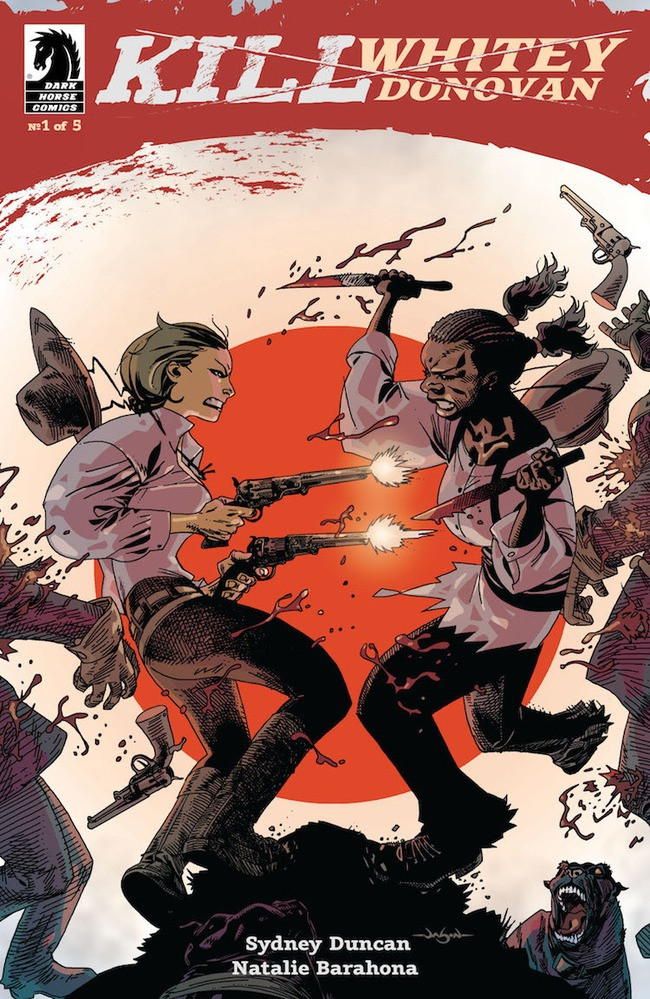 "I'd written Kill Whitey Donovan as a book about ten years ago in between Gabriel Adam books, fascinated by this notion of how external and internal expectations guide identity. Hattie represented the external struggle and Anna the internal," said writer Sydney Duncan. "I wanted to explore those ideas on this Inferno-esque journey during the Civil War, which was basically this war for identity and, I thought, the perfect backdrop for the story."
In Kill Whitey Donovan, after Anna Hoyt's sister commits suicide, she sets off for Atlanta to kill the man responsible for destroying her family—her fiancé, Jim "Whitey" Donovan. But Anna, a spirited though pampered daughter of a prominent doctor, can't do it alone. To get through the hell that lay between her Alabama home and Atlanta, she makes a deal with one of the Donovan slaves, Hattie Virgil, who has an agenda of her own. In exchange for a chance at freedom, Hattie, a survivor, will lead this unlikely pair on a quest that will change them both forever.
Don't miss this exciting and unapologetic adventure story, starring two powerful women who will stop at nothing to get the justice they seek, set during a time when America was at war for its own soul. Kill Whitey Donovan #1 goes on sale December 4, 2019.
Praise for Kill Whitey Donovan:
"Kill Whitey Donovan is a great, bad-ass adventure. Full stop. READ THIS BOOK!" – Sigrid Gilmer, writer (Netflix's A Series of Unfortunate Events), Co-Producer/writer (TNT's Claws), and a Humanitas Play LA award-winning playwright.
"Great premise with plenty of action. My kind of book!"– Reggie Hudlin, Academy Award-nominated producer (Django Unchained), director (Marshall), and writer (Black Panther).
"Surprisingly good storytelling that pulls the reader in and won't let go. Two great protagonists that make you follow them on their incredible journey." – Eriq La Salle, Author, producer, director, and a three-time winner of the NAACP Image Award for Outstanding Actor In a Drama Series.
"Tackling hard issues unapologetically, Kill Whitey Donovan puts female power on center stage and illuminates it with amazing art." – Mindy McGinnis, Edgar Award-winning novelist of A Madness So Discreet.
"A thrilling adventure with two strong female characters — a must read!" – Dexter Vines, Inkwell Award-winning artist; inker of Old Man Logan, Civil War, and Batman/Superman.