Comics
Published on November 23rd, 2022 | by Andrew Bistak
DARK HORSE BOOKS TAKES FANS ON A VISUAL JOURNEY INTO THE CREATION OF 'THE CUPHEAD SHOW!' IN THEIR LATEST ART BOOK
Dark Horse Books, in partnership with King Features Syndicate, presents The Art of The Cuphead Show! Lead writer of the popular Netflix series, Deeki Deke, guides fans on a behind-the scenes tour through The Cuphead Show!'s creation including never before seen graphics and insights directly from the crew.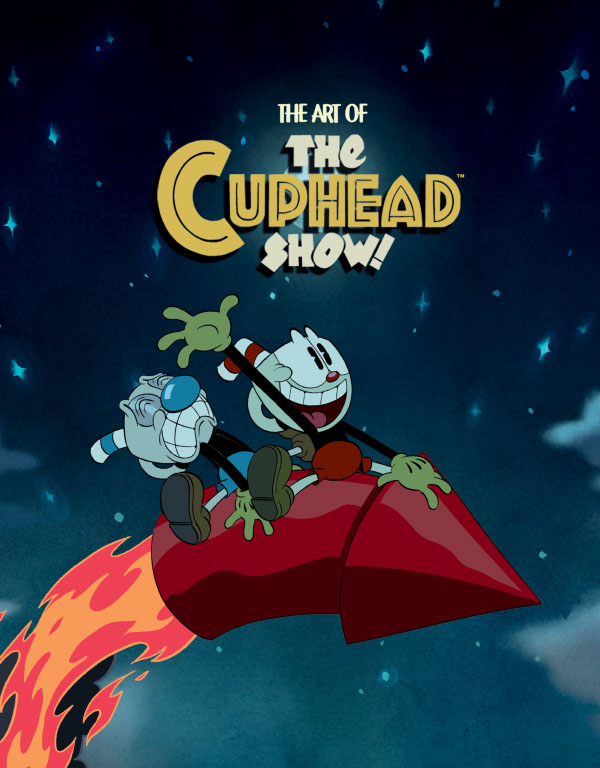 Immerse yourself in the creation story of the acclaimed Netflix animated series, The Cuphead Show! as series' producers, writers, graphic artists, and more take you on a deep dive into the development and production of one of the hottest animated series around! Never-before-seen production art, character designs, and more await in The Art of The Cuphead Show!.
Since The Cuphead Show! first debuted in February 2022, the animated adaptation of the award-winning video game has received high praise for its stunning designs and classic animation art style. The Cuphead Show! is executive produced by Dave Wasson, Chad Moldenhauer, Jared Moldenhauer, and CJ Kettler, with Cosmo Segurson serving as co-executive producer. Due to the massive success and popularity of the first drop of The Cuphead Show!, Cuphead, Mugman and the Inkwell Isles crew returned to Netflix with new episodes and in August, and more misadventures are planned to hit the streamer on November 18.
The Art of The Cuphead Show! hardcover volume will be available for purchase in Summer 2023 — in bookstores June 27 followed by comic stores on June 28. It is now available for pre-order on Amazon, Barnes & Noble, and at your local comic shop and bookstore. The Art of The Cuphead Show! will retail for $49.99.
Praise for The Cuphead Show:
"The Cuphead Show captures the essence of the popular game, giving fans old and new a surreal, exhilarating, chaotic, and all-around fun throwback cartoon with memorable characters and stunning animation." –IGN
"The animation is superb, and the voice actors bring rich personalities to characters who were previously voiceless. The show stands on its own while also being filled with fun nods to the game–without ever feeling like unnecessary fan service." –Gamespot
"The original hard-as-nails, boss-rush video game may not seem like an obvious candidate to turn into a fully-fledged series, yet Netflix's new series is a love letter to Studio MDHR's game that's overflowing with charm and creativity." –Gamesradar
"The Cuphead Show through and through is a blast to watch and is something that I imagine both fans of the video game and those unfamiliar with the franchise will find a lot to love." –CBR
The Cuphead Show! is represented for licensing and entertainment by King Features Syndicate, a unit of Hearst and home to some of the world's most popular entertainment characters.