Comics
Published on August 13th, 2017 | by Lyla Saudi
The Dark Horse Book of Horror Comic Book Review
Summary: A perfect blend of all sorts of horrifying short stories underneath one terrifying cover!
Come and explore the dark corners of the horror genre through thirty-five stories of witchcraft, ghosts, and the risen dead. Originally published in four award winning anthologies, Dark Horse Comics present – The Dark Horse Book of Horror, an enthralling collection of stories that will send shivers of fear and tingles of delight up and down your spine.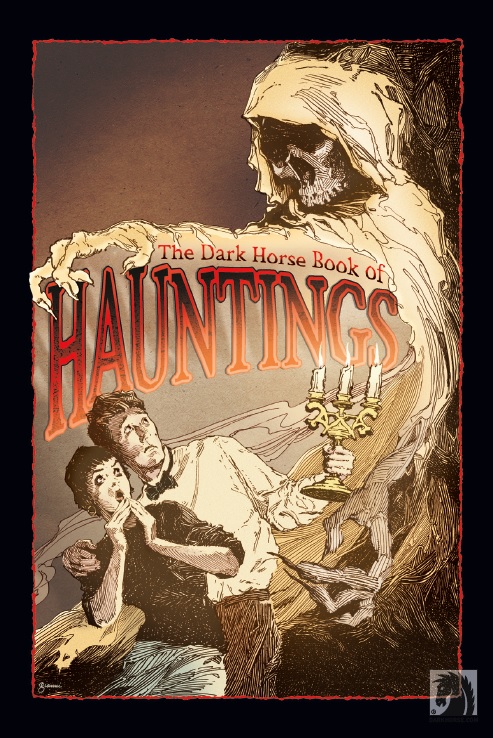 This volume collects four separate anthologies (produced between 2003 and 2006) that contains a mixture of comics, illustrated prose stories, and real-life interviews with a séance medium gifted in the occult, and a High Priestess trained in love spells!
The assorted and compelling short stories, which are told through words and pictures, are contained in 4 categories:
Hauntings – eight uncanny tales of spirit manifestations, apparitions, otherworldly horrors and a real-life interview with L.L. Dreller (Séance Medium), which will ensure a sleepless night.
Witchcraft – eight weird mysteries of powerful women and supranational skills which includes a real-life interview with Phyllis Curott (Wiccan and High Priestess), that will give you a glimpse into the higher powers beyond our realm.
The Dead – a combination of ten cautionary tales of the risen and the hungry dead, including famously dead author and patriarch of terrifying adventure – Robert E. Howard, that will give you an unhealthy dose of gore.
Monsters – seven potent tales of monstrosity and doom including the sea-borne menaces of William Hope Hodgson, which will ensure just how small of a human entity you really are.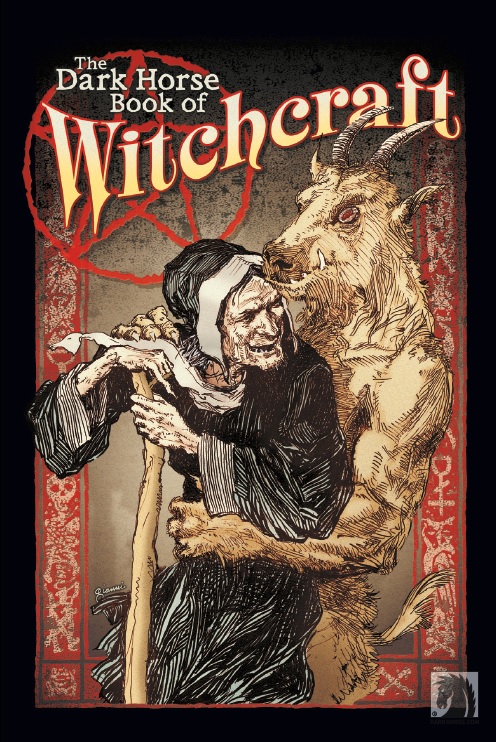 Writing & Artwork
Each short story, told and presented by an array of popular and talented authors and artists, provides a mix of various writing styles, illustrations, and colours, which is the strength of the anthologies. For me, my personal favourites were The Hellboy Adventures, A Beasts of Burden Stories, and the real-life interviews, but the variety will ensure each reader will have their own likes and favourites. The important thing is that there is something there for everyone. And impressively, despite the variety, the number of stories in this volume remains harmonious, and the collections work really well together.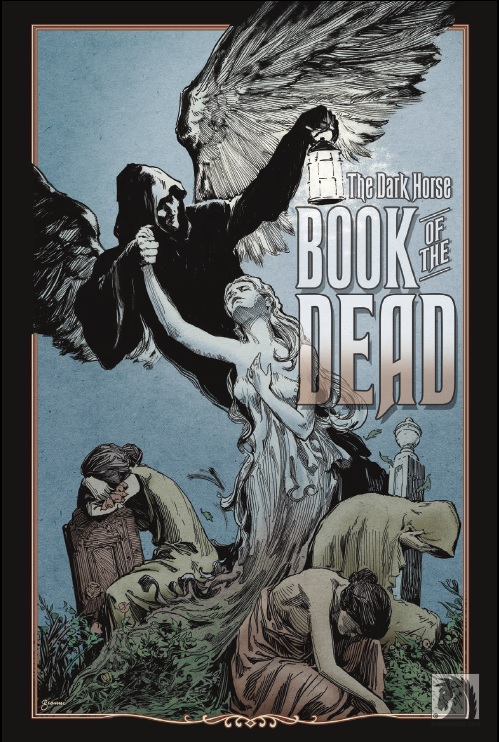 Final Thoughts?
The Dark Horse Book of Horror, is a great volume of anthologies that has a wide variety of short stories to delight all fans of the horror genre. It is perfect for those dark rainy days or late stormy, nights where all you want to do is immerse yourself in a world other than your own… and maybe get a fright or two along the way.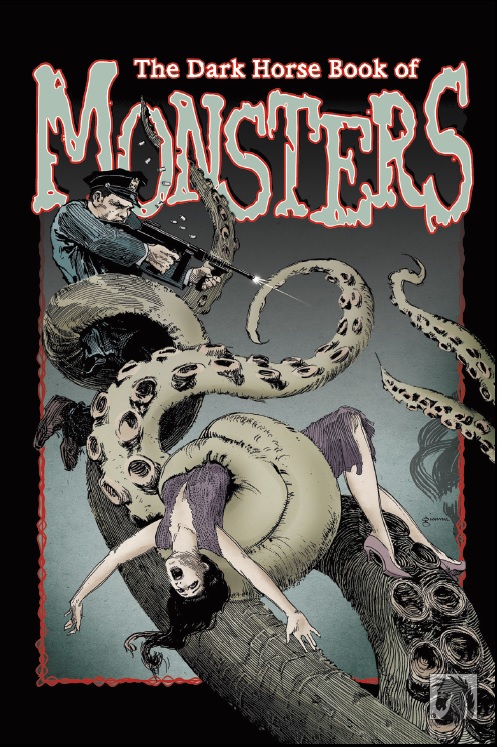 Comic Details
Title: The Dark Horse Book of Horror HC
Volume 1: Collects The Dark Horse Book of Monsters, The Dark Horse Book of Witchcraft, The Dark Horse Book of Hauntings, The Dark Horse Book of the Dead and The Stain from Myspace Dark Horse Presents #15
Publisher: Dark Horse
Writer(s): Various
Artist(s): Various
Genre: Horror
Rating: 14+
Publication Date: August, 2017
Format: FC, 368 pages; HC