Comics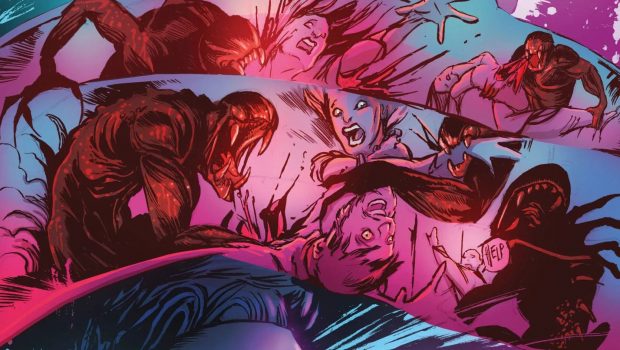 Published on July 9th, 2023 | by Tim Chuma
Dark Heart #1 Review (2022)
Summary: An interesting story and even different to the other indigenous stories that I know of.
The beginning of the Indigiverse, a series of stories inspired by the traditions of First Nations people over 65,000 years. This story follows the story of one of the indigenous protectors who fights against evil and saves people even if they do not know it.
I had heard of this comic but not had the chance to buy it until now. Seeing the creators at Metro Comic Con meant that it was right there for me to buy and they signed it when I got it also. There are a couple of more comics that I picked up at the event that I will review soon.
This is a totally new story and concept to me even though I know some indigenous stories although not that many only what I can remember from school. Adapting stories into a new setting means they can do new things with it and makes it different to the more traditional types of storytelling.
The artwork seems to be front and centre here too with a lot of action and different scenes in the comic. I did like the character designs and the use of colour throughout.
Special mention to the extra notes on the story and the glossary of language at the end of the comic too it certainly is not something you would usually see in a comic.
Well worth a look if you are interested in seeing First Nations storytelling in a new format and hopefully I will get around to reading the next issue soon.
Comic details:
Writer: Scott Wilson
Artist: Katie Houghton-Ward
Colour Artist: Justin Randall
Editor/Letters: Wolfgang Bylsma
Publisher: Gestalt Publishing
Published: 2022