Games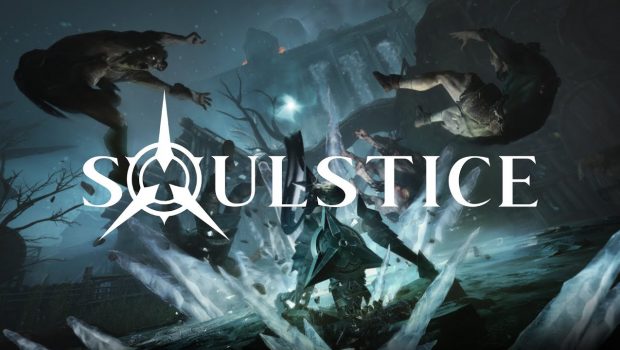 Published on September 21st, 2022 | by Adrian Gunning
Dark Fantasy Action Game Soulstice Now Available for PlayStation 5, Xbox Series X|S, and PC
Modus Games and Reply Game Studios today announced that gorgeous, stylized action game Soulstice is now available digitally across PlayStation®5, Xbox Series X|S and PC. Soulstice will also launch physically on September 27th across Australia with select retailers.
An all-new trailer showcasing Soulstice's lightning-fast combat and striking visuals has also been released in support of the highly anticipated title: https://youtu.be/gOmFo6mUMHI
The fantasy-inspired world of Soulstice will transport players to places filled with danger and beauty. As sisters Briar and Lute race toward a Tear in the sky that has formed high atop the city of Ilden, increasingly horrific beings known as the Spawn of Chaos continue to pour into their world from the other side of the Veil. Only a Chimera, a powerful living weapon born from the union of two souls, can oppose these vile and ravenous beings.
Humanity's most devoted protectors can purchase Soulstice's physical Deluxe Edition, featuring a digital soundtrack containing 13 high-energy tracks, a digital artbook filled with more than 70 pages of stunning art, and the in-game consumable Ashen Blade Item Pack at leading retailers worldwide.
With an arsenal of weapons and customization options, Briar and Lute will have a near-endless array of stylish and creative ways to dispatch their enemies as they explore a city under siege. However, as the duo fight to reach the Tear above Ilden, their challenges will become greater and their surroundings more hostile and twisted.
To purchase Soulstice, visit the games website at www.soulsticegame.com. For the latest details on Modus Games' full lineup, visit their official site or chat with the team in their Discord server at https://modus.games/discord.